Chor Police-Shikham(os)
A man runnin n runnin n runnin on road madly wd a lady wearin police uniform following him wd equal speed n equal madness bt wait runnin n y d hell d lady inspector is following him cm let us c dat
''''''''''''''''''''''''''''''''''''''''''''''''''''''''''''''''''''''''''''''''''''''''''''''''''''''''''''''''''''''''''''''''''''''''''''''''''''''''''''''''''''''''''
Gautam's pov
A man is runnin on road to save his life frm d lady who is runnin after him wait d person runnin is noneother dan Gautam oh dats me wait m nt Gautam of Hum ne li hai shapath tv serial m d real one meri tarah tumlogon ko b oss serial ne pagal kardiya na kya karein woh serial thi hi aisi Shikham k cute Scenes Shikham k chemistry '''''''''''''''''oh srry main bhool gaya main toh aap logonko bata raha tha meri kahani mujhe b paagal karke choda hai iss serial ne aapne abhi dekha na main khudko Inspector Gautam d hunk samajhne laga
sab oss serial ki wajahse waise main b kal tak ek Inspector hi tha Mumbai mein papa kehte the onki pasand ki ladkise shaadi karle bt nai hum ne toh Shapath li thi na love marriage karneki maine toh itn Gehri shapath ki shonase shaadi karne ke liye maine apna ghar tak chod diya shona actually mujhe oska naam nai pata na toh main osse shona hi kehta hoon by d way jo mera picha kar rahi hai haan haan wahi jo lady police inspector jo mera picha kar rahi hai wahi osse mujhe pyaar hua pyaar hua dad se baat ki dad ne mana kiya aur jab mana kiya toh chod aaye hum who galiyaan aur tabse hum pardesi babu banker ghum raherin hai oski talassh mein main b kya karta oska chehra toh tha hi bikul gulaab jaisa
Aur oski aankhein badi badi bikul motiyon jaise,reshmi baal gulaabi gaal oski muskhurahat bilkul bacchon jaisi
aur oski sharam toh jaise oyye hoyye '''.aaarrrggg main bhatak raha hoon aur oski maasoomiyat toh jaise oyye hoyye '''''''aaarrrggg phirse nai ''''aur ye oyye hoyye ye sab india forums waalon ki wajahse onki ff's mein zyaada oyye hoyye rehta hai.
Haan toh kaha tha main oska chehra oska chehra hi toh tha jo meri nazronke saamnese nai hat raha tha osmein mein b kya karta mujhe thodi hi na kisise pyaar karne ka shauq hai shona mujhe thodi thodi Shikha ki tarah lagi isliye maine oski taraf dekha aur osne mujhe smile di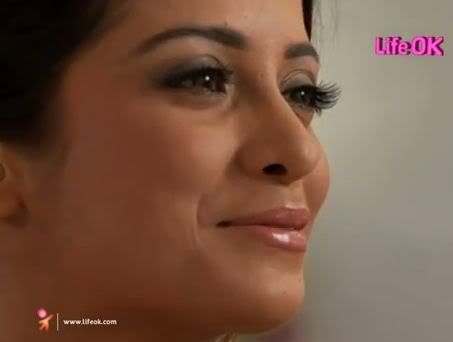 aur maine Fredricks
ki tarah sochliya ki ladki hassi toh phassi toh phir kya tha pyaar hua ikraar by chance baaki tha dad ne gharse bahaar nikaalkar laawaris kardiya toh osse mein dhoondne laga badi mushkilose ACP Pradyuman
haan haan wahi CID waale
onse Shikha Yashwardhan ka address liya haan kya coincidence hai na iska naam bhi Shikha Yashwardhan hai hayye
'''.hayyeee '''''arrrggg m again loosin it bahaar niklo Gautam apni gulaabi sapno ki duniyase gautammm.
Toh main kaha tha haan badi mushkilse ACP Pradyuman se Shikha Yashwardhan ka address liya tha bt who toh kahawat suni hi hogi ki dhobi ka kutta na ghar ka na ghat ka meri haalat bilkul waise hi hogayi thi jab main shona ko propose karne oske ghar gaya aur maine socha Wk chor ki tarah ghar mein ghusa jaaye balconyse main gaya lights switch off thi woh so rahi thi bilkul bacche ki tarah isse dekhkar aisa lagta hi nai ki iss jaisi ladki police force mein hai aur sab mardon ke beech akeli ladki duniya ki hifaazat karti hai''''''kaisi soyi hui hai poori duniyase bekhabar saari duniya ki tensionse bekhabar Gautam touches her face cresses her hair which smwat wakes her bt nt totally he holds her hand bends on his knees n says I love you shona toh aagey kya hua arre baba bata raha hoon na insaan hoon machine nai toh osne light on ki curiously aur who chillai aaahhh mujhe dekhkar pehle toh mujhe samajh nai aaya ki who mujhe dekhkar chillai kyun lekin jab maine osse theekse dekha toh maine paaya ki who toh shona thi hi nai who toh oski choti behen radhika thi aaahhh ab main chillaya kyun kyunki maine galatise osse propose kiya aur '''.aur kya aur Shikha mere piche hi khadi thi nahiii.
Main bechaara nt so hot dude Gautam na apne dad ka raha na shona ka banpaaya ghar b gaya shona b gayi aur jaan ab jaanewaali thi ab yahanse kaise nikloon toh who muhaawraan toh suna hi hoga aasmaanse tapke khajoor mein atke maine apni jaan bachaane ke liye drama shuru kiya toh shona ne mujhe gun dikhaayi haan sach mein who bilkul b shona nai hai aur main oske ghar mein kaise ghusa ye mujhse pata karwaane ke liye she slapped me aaahhh ab dard ki wajahse chillaya hasna band karo mujhe shonase thappad mila aur tum log has rahe ho theek hain tumlogon ko baad mein dekhloonga main kaha tha toh main apni jaan bachaane ke liye oske haatse gun chinkaar bhaaga aur who ab bhi mere piche hai toh kahaani kya sun rahe kahi soh toh nai gaye na picture abhi baaki hai mere dost toh mai bhaaga bhaaga bhaaga aur bhaaga dhaaraavi se ghatkopar tak ghatkoparse siddhivinayak tak siddhi vinayak se sealink tak sea linkse finaaly main Bandra Police Station pahoonch gaya
yipppieee yahooo abbey tune koi worldcup nai jeeta aagey bata kya hua wahi toh bata raha hoon
aur wahaan dekha ki mere dad khade hai maine socha Jairaj yahaan kya kar raha hai apne hatte katte bte ko yun rastepar chodkar khud yahaan aircondition mein baitha hai piche moodkar dekha toh shona mera picha karte karte yahaan b pahoonch gayi
aur main dad ke pass bhaaga kyun mere naseeb mein itni bhaagam bhaag kyun hai dad mujhe bachao ooo par mera toh naseeb hi kharaab hai na shona aayi aur osne mujhe mere collarse pakad liya meri shona ne mujhe collarse pakad liya aaahhh ok ok drama band kar raha hoon chilla kyun rahe ho papa mujhe bachao
Sh:chup apna muh band rakho ek toh mujhe itna daudaya aur apni bakwaas kiye jaa rahe ho
Ga(closing his eyes):please mujhe mat maarna main toh tumhaare liye hi aaya tha par gaatise Radhika ko propose kardiya mujhe laga who tum ho main toh tumse pyaar karta hoon shona sach mein makin puppy face
Shikha Blushes to hear dat which smwat melts her heart n vanishes her anger bt she still holds him by his collars
Sh(holdin more tightly to his collars)-zyaada smart mat bano samjhe
Ga:ok tum jo saja dogi m ready fr dat "anney saale huh bada aaya ready waala arre salman khan samajhta hai kya apne aapko bada hunk banta phirta tha chadrapur mein ab kya hua ek ladki k saamne jhuk gaya woh police hai toh kya hua to b toh police hai dikhade osse tu bhi Gautam hain js remember teen cheezon ko abhi underestimate nai karna I me n myself she underestimated al d three bt he remembers d slap which he had frm Shikha couple of hours back puts his hand on his cheek n din argue"
Sh:toh tumhaari saja ye hai ki tum mujhse "Gautam closing eyes more tightly" iss February ki 14th date ko shaadi karoge Gautam opens his eyes wd al shocked expression on his face n founds his dad,Shikha's Dad n Shikha laughin at Gautam confused Gautam in excitement n hesitation asks Jairaj y r u laughin
Jairaj:arre bewakoof apne baap ko tune itna hi pehchaana ki main tujhe marne ke liye gharse bahaar nikaaldoon arre humne b toh Shapath dekhi hai hum b toh jaante hai na Gautam aur Shikha toh ekdusre ke liye hi bane hai kyun Shikha beta "Shikha blushes to dat which makes Gautam embarrass"
Ga:matlab aap sab log mile hue the mujhe khamakha itna daudaaya n its my turn to run after shona Shikha runs n dis tym Gautam follows her bt holds her quickly brought her closer to him wraps her in his arms kisses her cheek
Ga:waise shona tumhaara haat toh kaafi bhaari hai kaunsi chakki ka aata khaati ho
Sh(wd a smile on her face hittin Gautam on his chest)-"Abhijeet n Taarika chakki aata"
Both had a laugh at dat n dis chor police turn to be chor of eachothers heart Gautam pull shika more closer n they had their frst passionate kiss of love promising eachother dat dey will always love eachother.
'''''''''''''''''''''''''''''''''''''''''''''''''''''''''''''''''''''''''''''''''''''''''''''''''''''''''''''''''''''''''''''''''''''''''''''''''''''''''''''''''''''''''''''''''''''''''''''''''''''''''''''''''''''''''''''''''''''''''''''''''''''''''''''''''''''''

Hey guys here it is d os directly from the factory of madness
its conversion of An Arsh os which i wrote long ago.This os is dedicated to the three angels Like three charlies angels Asmi who has became my buddy Nidhi n Varsha who already were my buddy from Parichay forum dere presence sometimes make me feel its parichay foru so dis one is for u Angels


Edited by arsh4life - 03 February 2012 at 3:07pm