ShivaOm
Hi all, I'm Sia.
I have got this privilege of updating the Written version of the show for
Mondays
and
Fridays
.
I would like to thank you for giving me this opportunity.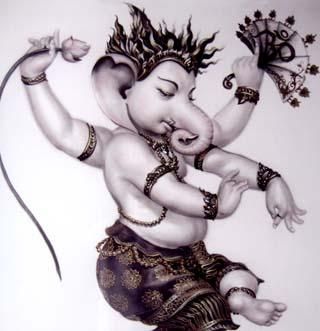 Devon Ke Dev Mahadev
Episode 44
30/01/2012- Monday



Mahadev stops as his Seat is destroyed..Everybody is shell shocked at this low act of Prajapati..where as Mahadev, he just stays there calm not reacting to any of Daksh's tricks..
Living up to each word that he said at there first meet..during the murti sthapnaa
'Main Viragi hoon..
Naa Sammaan ka Moh aur Naa Apmaan ka Bhay'
Mahrishi kashyap retaliate now,that why did such immature thought of insulting Shiv occur to him ?
"He further asks that was this his only goal of inviting Mahadev to the Mahamandal!"
Daytya Guru is like furious..(The kind of rage he had in his eyes,I thought he would attack Prajapti
atleast this guy isnt a hypocrite)
Prajapati replies that he knows what he was doing.
"Its the arrogance which is speaking..the pride he has of being a Prajapati.." was he thinking of challenging the supreme Lord..."Rishi Dhatich counters.
Prajapati speaks to Mahadev..he clears that there was a big reason for him to invite Mahadev..he never had any intention of alliance and that he never mentioned about it anytime..and if people have mistaken this meet to be like that ,its not his problem.
Between all this Mahadev keeps his civil and everybody..the Rishis,Devas including Shukracharya where perturbed about this.
Prajapati continues ...That how can a Man who abides by all the rules,rituals and customs of the world ,befriend the opposite one?
Its abso Impossible (Now this guy has openly challenged Mahadev..insulting Shiv indirectly also
)
Here Mahadev turns around facing Prajapati.
Prajapti again beings with his baseless points on how Mahadev never goes by those rules,rituals and customs of the world (blah blah..) as they aren't present in Shiv's dictionary...(OMG he has started it again ..not stopping at all ughh)
Its easy to become a 'Viragi' just by being away from the world..not doing anything..not bearing any responsibility on/about anyone...leaving the world to itself!
He continues..to control the world isn't easy..it needs lot of hard work..one had to take lot of pains to run it..giving up our selfish needs ..one need to fight each day ..(Why is he giving a lecture on civilization and balance of the world to Mahadev..as if Mahadev ko kuch pata he a ho...is he already treating him like a strict Khadus FIL like he does to poor Chandrama!) K continuing (yet again
) he says one needs to give up there desires and needs to know the line btw good n evil..then somewhere this world becomes livable...or wouldn't God have made everyone a 'Viragi' like you.

**************************************
At the Palace..
Sati gets the groom ie Shaligram ..everybody rain flowers welcoming them.. Sati has a 440w smile pasted all the time on her pretty face..
It was Shaligram in her hand for everyone it was,but to Sati it was her Shi..the Linga in her hand.

**************************************
back to the Maahsabha
Daksh starts again..For any society or culture the base is family...for that Marriage is required and it never concerned Mahadev.. as far as he knew Mahadev he never had any such pplans(you bet Prajapti..ua gonna taste the defeat soon...
Mahadev must have thought..loh yahan bhee mere peche pade hai..ek toh Kailash main i have my biggest fan-devotee Nandi and somehow Naradjii also joined him..and now Prajapati is after me!!why is everybody so concerned abt my marriage...i bet Prajapti is jealous seeing ek maatr desirable bachelor in all da loks
)
Inder is wearing a -yeh baat main pehle kyun nai sonchi expression!
Maahadev is with a serene smile.

**************************************
At the Vivah Venue:
Prasuti explains the importance of marriage to everyone.
Madanike interrupts taht since its the wedding day..why are the raag raginis calm...
So the Raag Raginis play a nice wedding tune
Sati is smiling and glowing all the way.
Prasuti aks Sati to put Shaligram bear Tulsi devi..and Sati does as said
She gently puts it on the swing ..The wedding of Shaligram and Tulsi takes place in the presence of the Priests ..in traditional Sanskrit wedding...they put the sacred Cloth is placed between Tulsi and Shaligram..which will be taken off at the auspicious moment when the wedding is fixed..everyone shower flowers on them...here we see a blushing Sati.(Mouni has done a fab job here
)

**************************************

Daksh again starts his lecture that its against his dharma and duty to accept the one who go against them...he points that he wont like anybodies interference in his work..and that he wont let his territory become another Kailash..
Rishi Dhatich replies back that is this the only reason that he invited Mahadev (sucha waste of time..tsk tsk) Rishi Kashyap adds that ..He is the one who is revered by Prajapati's father- Brhma himself.
Prajapti: yep that Father of mine-Brhma has given me two weapons using which i can destroy the predicaments which come my way during my duties.
(Godh!!!This man's ego /arrogance aren't budging an inch)
Daksh Prjapati then closes his eyes i order to do 'dhyaan'..then ,the sky turns dark and thunders strike..the nature behaves in an unusual manner...
Now Prajapati opens his eyes and utters that he is using the first weapon..he is gonna use it against Mahadev!
he curses Maahdev that no one will ever pray him henceforth ...that is for interfering in his issues..
Everyone present there ar shocked...Shukrachary (dude had you hadd gathered a little more strength u would have slayed Prajapati then n there ..u have great control power)
The nature is now taking a violent course..
Prajati (takin to himself)
'i know no one would agree and accept his decisions but they'll soon agree..i dnt care what may be the consequences!


Mahadev is as always keepin his cool (gosh how does he do it..i mean even after being insulted like that..he stays calm..i guess that's the greatness of him)
Daytya Guru speaks out..-atlast- he utters "I wonder why the world say that the Asuras are evil and mean..today-im disgusted with u guys, after knowing the Reality of uaa breed !!
Humans are foolish to pray the rishis and the Devas..what kind of creature are you ..insulting ua own guest !
You say you all are the Devas...here Maahdev is disgraced hugely and you all stand as spectators.."he utters angryly
he continues with his rage"Im not gonna tolerate all this.."
Mahadev stands by his words as always..that
'
Dharm ke naam pay kiya janewala koi aadambar main uska naash awashya karungaa "
Rishi Bhrigu stops him by sayin that it wont be good on his part and the consequences will be sever
"you are right,if i dnt stop this here the consequences are gonna be sever
Maahdev's grip on his Trishul gets stronger with each word of Shukracharya..(who is obviously cashing on the moment..takin advg of the situation to bring Mahadev on there side) Shukracharya gives WAR cry
"STOP Shukracharya" a firm voice echos the place
Its Maahdev
Shukracharya tries to change Mahadev's mind that why was he taking the side of these duds who betrayed him..insulted him?
they need to be punished cries Shukracharya
"He has no right to give them any punishment."Mahadev replies

**************************************

Precap:
Dhatich argues that Prajapti has taken off the seat which was ment fot Mahadev..but he can never change or erase Mahadev from anybodies mind-soul-heart
At the Palace the wedding takes place with great pomp..
**************************************
Thanks for readin the WU
have a great time
Regards
Sia