Happy birthday Rehan TJ Nanna Munna...aur koi naam i don't think so baki hai
ya one latest added -----> Ghajni ke Aamir khan
May d Almighty shower his blessing upon u n bring lots and lots of happiness in ur life...have an awesome year ahead n may u always keep smiling forever
hope u enjoy d day to d fullest
You have been a wonderful frnd n i have had wonderful time chatting wid u and i hope for d same
n ya may u keep playing cricket n score GOOD runs n take number of wickets
dekh i always say gud when it comes to u n ur passion cricket and u faltu mein fight and argue wid me
forget fight u took it so seriously tht u promised urself u won't temme ur score
i mean promise le liya tha tune...tu itna serious hogaya
n once when u told me don't underestimate my cricket ability...u scared me tht time
anyway just play well n keep telling me ur score so tht i can tease u
btw i hope u still rem those three pending parties
once in a blue moon i will get tht
say thanks to me main birthday treat nahi mang rahi
here cums ur birthday siggies
i tried making Imran sig but i failed
i can never make gud Imran sig :((( so i thot to make Imran n Sonam sig as u like both
Haww Munna how can u like a girl
i mean u luv guy(s) more dan u luv girls na
no worries ur luv sig is on its way...keep waiting
Here cums ur luv sig...d one without whom ur incomplete
U always say u take pain for making KSG sig for me na so this time i took pain to make ur ur master ji sig
text ko seriously mat lena haan
n he is still struggling for his 100 aww
one more
n now d most awaited n exclusively for u Munna
read d text PROPERLY
am sry if i have ever hurt or made u angry
b4 i end up my msg am telling u rite now u'll HAVE to reply my birthday msg for u..take it as an order
n n n u won't believe but maine HP movie dekhi par thodi si n it sucks (in ur words)
chal khatam hogaya my msg...happy birthday
P.S ur nieces sounds really sweet
n am sry if i sounded harsh wid u
cum soon n am not missing ya
I hope u enjoy ur day .. may all ur wishes cum true ..
God bless u :)
n plz stop being mean to me
Happy B'day once again

Diksha

Dearest Rehan,
... Another year has passed and I feel very lucky to still have you as my buddy, and I hope that we will stay like this for countless number of years
As u no i'm not good at finding siggies and stuff
, i'll just write something for u : ' )
H A P P Y B I R T H D A Y
Thank u soo much for everything
I sincerely hope with all my heart that Allah showers his most precious blessings upon you... May you stay happy always!! I hope that the smiles you share with others adorn your face,too, now and forever
Take care and come back soon, we miss you!!
Love,
Amby
P:S I tagged u in a photo on fb, do see it!!! its ur bday gift!


AmbyCious

A very special person wants to wish u 'Happy Birthday'..and he's one and only...
..my Voldeyyy..

Neelanjana




Happy wala Budday to the LOOSER Rehan
Well , here comes the day finally ...Birthday of som1 who is completely a GONER
How v came across and then became freinds is just too exceptional...that Debate topic...yur fav Anna ji
...and then the phamous Banner contest
...
Gosh like v really spoke wid those long PMs
.. and yur Ohh so boring SB
...
v have had so much fun be it on FB or yur silly FB ...being with yu was complete fun
those weird names with which v both adress each odr ..
ohh but yu gotto admitt yu are defo WEIRD
Yu have been a great freind ever since v met..
Oops I was supposed to wish yu naa?? So wish yu Many many returns of the day...have an awesome year cmng ahead ...and may yu be blessed with good health ; wealth(
) ; peace nd success in every way of life;may yu get all that yur heart desires for ...EXCPET My Shona di
and and I got a special gift for yu Guess what !! I m *rolling my eyes*
Once again Happy Birthday and have a blast wid yur family ...
Thers a siggy made by zee (lol now did yu expect me to make 1
)
Hope yu like it
Ohhh I fogot smthng
hmm yaa ...Keep Smiling ...!!
neha-rockss




Wish u a very happy birthday Rehan
have a rocking one...May ur love for SRK, Tom& jerry and Harry Potter keep growing
Miss our rapid fire game...the thread seems to have lost again :|
Oh well back on topic...herez a cake made on special order for u


May God bless you and may you 'KEEP SMILING' forever :) Happy Birthday once again!
Shona93


Hey Rehan ..many many happy returns for d day ..may u hv a wonderful year ahead ..!! :)
Best wishes
Nikki :) :)
nikki18



Hey TJ Wish you Many Happy Returns of the Day !
May God bless you and fulfill all your wishes ! :)
Cheers
Ishan

Ishan.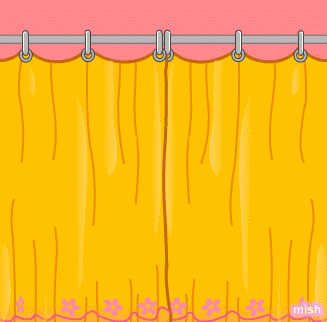 May every path be smooth for you,
May every corner bring you happy surprises,
May every day put a smile on your face,
May every friend bring you price and joy,
May you get whatever you always wished for,
And may you never forget ME!
I wish you a very Happy Birthday.
Today I'm happy for a reason
For you, today is the beginning of a new season
Today, I want to show you that I care
With lots of happiness, wishes and love to share
With pride, joy and utmost delight I say
Wish you a very very Happy Birthday!
Only special people receive birthday messages from me. And you have always been that special one. Wish you a very Happy Birthday!
ramyapuppy


May the happiest day of the year bring you what you care for the most. May the most joyous day in the year bring you unlimited hope. Happy Birthday! May you have many happy years to come.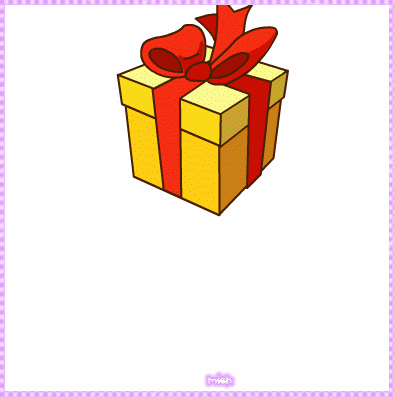 .


-PixieBunnie-


Wish you a very Happy b'day sirji!!!...Enjoy
..and keep the cc alive
Tum jeeyp hazaaron saal ye meri aarzoo
A
nn..


-anisha-


---------------------------------------------------------------------

Hi rehan...

On this very special day... I take this opportunity to wishing u a very very very
*** Happy Birthday ***


dear u are a good friend that I met in my life...
and I think... I have to say thanks to SRK for this...
coz we met for the first time on SRK FC na...
...I have a gift for u darling...hope u like it...






and I wish that all ur dreams come true yara...
glad to have a friend like u sweetz...god bless u...and love u...

*** SK ***
---------------------------------------------------------------------


SK1991



a2zahid




Edited by perfectlyflawed - 25 January 2012 at 9:46pm