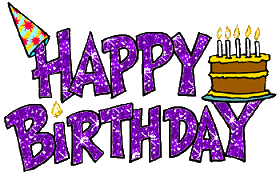 On your birthday, I wish you much pleasure and joy!
I hope all of your wishes come true!
May each hour and minute be filled with delight!
And your birthday be perfect for you!
Wishing you a wonderful 365 days ahead!
Thanks so much for being my wonderful friend and also my sister..
And am so happy that I met you in this period of life.. love you harita! We shall always continue to have a nice time as we do!
May u have a wonderful life!






Edited by lavanyaz - 24 January 2012 at 8:51pm