Along wd d popularity of d show d popularity of Gautam-Shikha is also increasing.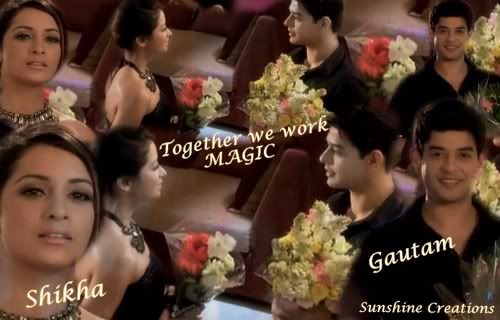 We r enjoyin every glimpse of Gautam-Shikha may it b their cute n sweet friendship,Gautam's Visible Jealousy or his invisible love for shikha we r enjoyin anythin n everything of D Heavenly couple Gautam-Shikha.

So We should get a Sweet Name for such Sweet couple

Here are some suggestions From myside

Gaushi

Gash

Shikham

you can choose from the above and also can give ur suggestions for the name

plz give two names so that deciding will be easier after collecting all the suggestions poll will be made and d option which wil get max. votes will b announced as deir name.so hurry up guys.
Credit for siggy-Sunshine
Bipin