ShivaOm
Hi all, I'm Sia.
I have got this privilege of updating the Written version of the show for
Mondays
and
Fridays
.
I would like to thank you for giving me this opportunity.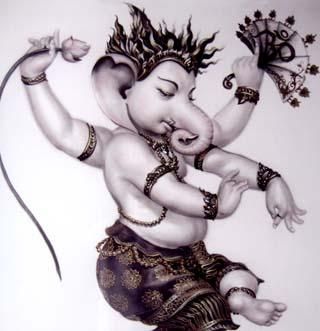 Devon Ke Dev Mahadev
Episode 37
23/01/2012-Monday



Madanike and Sati get separated due to heavy storm..they both search for one other desperately
Madanike shouts Sati's name again n again but no answer comes..on the other hand Sati too is troubled as she is lost in the jungle ...she too calls for Madanike's name..she searches n searches for long but in vein
Madanike regrets to have got Sati along and fears that Sati shouldn't be in trouble and what would she answer to Prasuti,she then determines to find Sati at any cost.
Sati now reaches to a deserted land where just a few trees here n there .. She wanders in search of Madanike and calls for her name constantly too..
At this point the storm takes a form of a twister ,as Sati turns back she sees it coming towards her with great speed.She runs in-order to escape but due to the storm ,vivid vision she runs in an amiss path..
All the tress are uprooted due to the great force of the storm..the storm follows her anywhere she goes..and now she is stuck and the storm pulls her inwards..Sati struggles
At once the Trishul stops the storm and then goes back to its owner..
There stands Shiva in the mid storm in his gallant form.She moves forward with measured steps towards him (more than that it was like her foot were making there own way towards its destination as if it was her destiny )
She nears him..they both are in front of each other now,she looks at him
bewitched at every aspect of his presence.She constantly stares at him but Mahadev has his Focus on the notorious asura.
Mahadev glares at the form of storm sternly with valor in his eyes..those eyes wore a furious lookbut her's where telling a different story..her eyes where brimmed with assurance and fondness for him.
Suddenly he pulls her and hides her at the back of him..(something like ,he is there to protect her from any danger,
literally
.)
She hides herself safely behind Mahadev's back ,sacred,yet she knows with whom she is now.
Mahadev now shows his Trishul to control the distracting twister,but it never budges.
*******************************
She puts her hand on Mahadev's shoulder
(unknowingly though) where on the other hand Mahadev is trying to control it ,but the wicked thing changes its course..Mahadev's glare follows its pattern..on the other hand Sati is a little scared seeing all this..but still her hands doesn't move a bit from there (rightful) position
Sati is again attracted towards him,as she was busy doing that, the twister changes its direction as Sati's direction and Mahadev twirls her and brings her into his strong arms...he shows the trishul in order to keep the asura at bay,and as he does that the storm again moves away ..amid all this chaos Sati literally is under his spell.
Now it seemed that the storm has gone but still Mahadev isn't confirmed on that..they stand to see what it does next!
Yet,Mahadev feels Protective of his (Nimit Bhakt) Sati ,so he stretches his arms across her so as to fence her of the potential danger and moves her back by her shoulder touching her in the processes !
Sati looks at those hands which held her so protectively across and she too follows his command and moves behind him and holds him tightly by his strong shoulders..she hides her face from the scary form of the asura,but again Mahadev is firm as a mountain.
Now, the asura got to know that his tricks weren't of great use to him.he directs thousands of arrows towards Mahadev-Sati..
To this Mahadev just puts his hand forward facing the storm in-order to stop it and indeed it does..all the arrows fall down even before reaching an inch before him.
Sati is like behind the man who is known for his detached nature with all her faith in him,she knows nothing can touch her when he is around.
She again looks up to see whats happening,in the process she realizes that (she laid her hands on him..kk joke apart
) she has touched him and was in the same posture since a long time -since he came to rescue her..she then leans towards him ,but then she stands back in a moment!
As she tries to remove her hand from his masculine shoulder,she couldn't do it somehow...Sati this time puts her hands over his shoulders again feels his skin -the warmth of it..she looks at him she sees the firmness,yet the kindness in him that ppl where saying about.
And now the Asura again throws thousands of arrows towards them but this time Mahadev at once thrust his Trishul wid great force due to which the whole earth is shaken which results in the defeat of the asura..the storm subdues.(Omg Mohit man u need to really get an award for this ... never knew the Detached Shiva would look likee this..
seriously u are
outstanding
!)
He moves forward to see if the thing has gone once n for all.He then gets aware of her presence and turns towards her to assure her that nnow,its safe..she need not worry.
They both look into each others eyes..his deep eyes held hers (as he where sayin..there u go lady..now u can go ahead in the jungal as always
)
The eye lock was one which couldn't be broken unless the two wanted to!
it was like ...for a moment the time has stopped..it was them only those two -who are present there staring each other without even blinking
..at that moment..may be for eternity.
But as they say he is a viragi and he had to be in Control...he disappears.
Sati stands there middle of nowhere only to be found by Madanike back.
Madanike is relived to find her back -Safe. Sati is still under Mahadev's charm..as Madanike embraces her to have found her back..Sati only could feel him..could get reminded of the warmth of his skin.(lagta hai ladki haath say gayee..)
Sati is smiling all the way due to the events that took place with her...she could only feel him around her.
As Madanike shows too much worry on her disappearance Sati replies that all has happened for the good..
(u bet Sati) (oh btw we hear a nice pep tune in the back and a
young
voice sings..its a must listen)
Then they both start to find there way back to the palace..
*******************************


At the Kailash,Rishi Dhatich address the banished ppl of Shilpkar community that we have Mahadev by our side and that we need not worry .. all the dark clouds have gone away and the Head of the community also agrees to it..But one of the member shows his concern what if it comes back.. rishi Dhatich replies that no such thing would happen and that he would be back only after the next season (Ritu) starts.And eh also requests them to keep there faith and focus on Mahadev.
*******************************

Back at the Palace Prasuti and the others are worried about Sati..
"All the clouds have passed by,there is no danger now"Chandrma begins
"Any news about Sati?" Prasuti asks'
Chandrama is again embarrassed
All of a sudden he has a wide grin on his face.
"Have a look Sati is here"Chandrama informs
Everyone is relived to see Sati back -safe.
Madanike warns Sati that they wouldn't tell where and how they where as it would worry everyone even more.
Prasuthi inquires about the storm n cloud thing at the jungel side
Sati again drifts to his thoughts..it was like though she is physically present there ..but mentally she is still in those few moments spent with him-she remembers how he stretches his arms across her with authority.She wasn't her old self anymore.
Here her mother was worried ..freaked out about her safety..there she was thing of how Mahadev saved her from the asur
(Family family bahar agaya and madam is lost in da dreams of her oh so hawt savior..hota hai hota hai
)
Now They bluff about the cloud thing when asked by Prasuti
Chandrama informs that there is gonna be a beauty competition tonight we need to get prepared for that..Madanike taunts him by sayin that all the preparations where done by her when he was just sitting ideal..
poor guy's face turned like this
Again
!(izzat ka faluda hogaya poor Chandr *tch tch*) Rohini stands by him.
Prasuthi asks her daughters to get ready for the competition
Sati has all smiles today!
*******************************
Precap:

As Sati cleans herself she sees the marks of Maahdev's fingers on her arms (while the rescue mission by Mahadev )..which took a shape something like Trishul...she tries to rub it off it even doesn't fade..

*******************************
Thank you guys for the kind replies for the WU by me..Hope i did justices to this special eppy!
Thanks for Patiently reading all of it.
Tc Have a good time
Regards
Sia