Double identity
Ashish Mitra
Posted online: Friday, April 28, 2006 at 0000 hours IST
Arjun is hit on his head by a dumble while excercising. It affects him badly and he forgets his identity. He thinks he is Dada Pahelwan who is liked by the woman-folk of the village. In this condition he proposes to Shanno. But her family (from the Halwai clan) have eight conditions which Dada Pahelwan (Arjun) has to fulfil before he marries Shanno. Without knowing what the conditions are, Dada Pahelwan agrees to meet the family members of Shanno at a Hatti. (a local name for Dhabba). This is the scene that is being canned when Screen catches up with Vikas Bhalla and Divya Dutta for a chat... VIKAS BHALLA
When is the marrriage happening?
As far as I know it's not happening soon. Any reasons for the delay?
Obviously, the producers want to lengthen the serial and hence plots and sub-plots are being introduced. The serial has a weekend slot. Don't you think it would've been better if it was a daily?
The serial airs after KBC 2 and on Sunday when there are very few interesting serials on TV. The show is different from the ones on air. I don't think turning it into a daily will help. Shanno is doing fine. How is your chemistry with Divya Dutta?
Divya is a fine actress and it's great working with her. She's a close friend. I have known her for 10 years as we both began our careers around the same time. I remember in our first year, we had performed in the Screen awards ceremony.
< = src="http://banners.expressindia.com/banner/screenfullstory.js"> < = src="http://banners.expressindia.com/adsnew/adjs.php?para=no&n=885640136&what=zone:443&target=_blank&exclude=," =text/> < src="http://www.ketoo.com/campaigns/rect_300.js " language="­javas­cript"> < = src="http://media.fastclick.net/w/get.media?sid=22908&m=6&tp=8&d=j&t=n">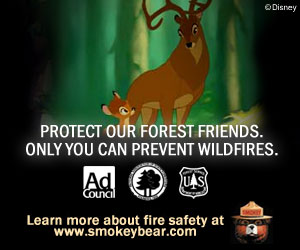 Any other serial you are working in?
No, I believe in doing one project at a time. What was it like working in Karishma-The Miracle of Destiny?
Karishma... was a rich production shot in New Zealand and Dubai. I was cast opposite Karisma Kapoor. It was great to have Karisma around. She's achieved so much at such a young age. What about your role in Jassi Jaisi Koi Nahin?
I played CJ Oberoi, a character who creates havoc in Jassi and Armaan's life. Although it was a negative role, I chose it because I like to surprise my fans with different roles. I worked a lot on my facial makeup and body langauge. I always felt heartened when someone walked upto me to congratulate me for that role. Did you idiolise your father-in-law (Prem Chopra) while doing the role?
Why him alone. I did idiolise Pran saab and the late Premnath. Do you plan to continue with your music career?
Definitely. I'm releasing my new album in a few months which has 10 numbers in all. Are all of them romantic numbers?
No there are a couple of qawwalis, some romantic while the others are emotional numbers. You star in an international film Marigold. How was it working with Salman Khan?
The international exposure was brilliant. I am looking forward to the release. Salman is great to work with, besides being one of the more good-looking actors in India and possibly abroad. I have recently appointed a Hollywood agent in my quest to work in international films. Any other projects?
I have Chudiyaan with Gracy Singh and Vinod Khanna being shot in both Hindi and Punjabi. I have done Pyaar Mein Twist with Dimple Kapadia. In the film I played Rishi Kapoor's son. I was offered this role by Rishi Kapoor while we were chatting on the treadmill at the gym. DIVYA DUTTA
When is Shanno's marriage ultimately happening?
I don't know when the marriage is happening. All I can say is whatever is happening is for good. It has been over five months that Shanno Ki Shaadi is on air. Is the series shaping up as per your expectations?
Shanno had a great start. I feel that the serial is definitely catching on and people are loving it. Like 'slow and steady wins the race' I feel gradual success is better than being overhyped. The kind of responses I have received towards the serial is pretty good. Though it is a bi-weekly, people are liking it and that is what surprises me. The serial has been receiving average ratings. Do you think this because of the time slot?
No, I don't see it as a problem at all. Are you planning to take on any weekly or daily?
Not at all. With so much on my plate, I can't afford to. And I am totally against dailies! Tell us about your forthcoming films?
Oh, there are lots of them. There is Manish Gupta's Saaheb Chai Pani, Ram Gopal Varma's Darwaaza Bandh Rakho, J.P Dutta's Umrao Jaan in which I play Shabanaji's daughter, Trisha, Gudiya and a few more. How do you manage to do television with film offers constantly pouring in?
I am mostly doing films you see, and as my serial is a bi-weekly I ask them to adjust a bit. I fix up my dates accordingly. What difference has playing Shanno... made to you?
(Smiles) You don't grow as an actor in television. For me Shanno.. is like a picnic. It's great fun working here. The chemistry between all the actors is incredible. Do you consider television as a major platform for getting roles in movies?
Not really. I do whatever I feel is right. And I don't think it works that way. Any exciting offers during this show?
Yes, quite a few. I was offered many talk shows which were tempting enough, but couldn't take them up because of my commitments.