Hi friends,
I've often been asked for a glitter border tutorial for PSP 7.
Isliye I just wrote one for you and have included screenshots
I'll add this tutorial to the tutorials sticky and try to update that one next weekend when my exams are over
----------------------
For this tutorial, I'll use the following pic. Save it to your computer (right click-> Save As...)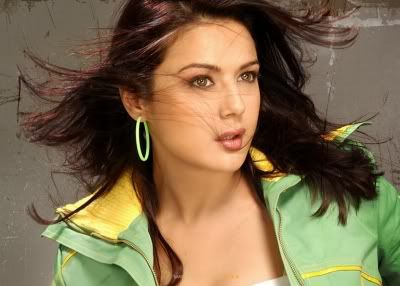 Open PSP 7, if you don't have it, download it from here:
Open PSP 7 and open the Preity Zinta picture you just saved. Now you should have something like this: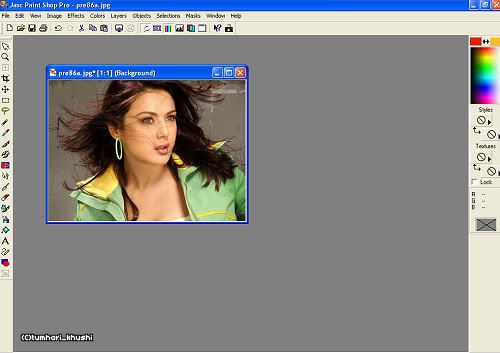 On the right side you should have this materials tab:
Click on the right color block and the following window should open: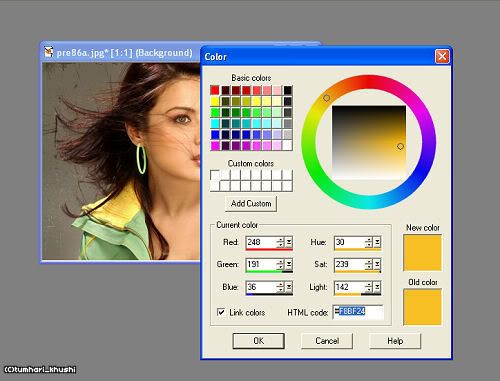 I have marked the color code, put in the following code: #FBBF24 and you'll have the same yellow I have
Now go to Image -> Add Border...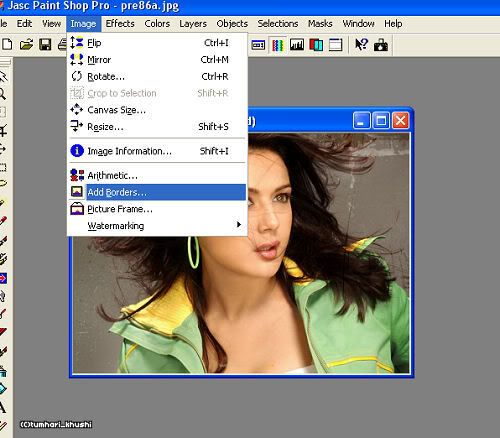 The following window will open:
Instead of a width of 10, put in 5 and make sure 'Symmetric' is checked:
Now you should have a yellow border around your pic
:
It's time to add the glitter to it
On the left side you have all the tools. Look for the black magic wand tool and select it:

Use the magic wand tool and click on the yellow border of your pic to select it like this:
Now we'll duplicate this pic to add the glitter border. For this, go to Window -> Duplicate: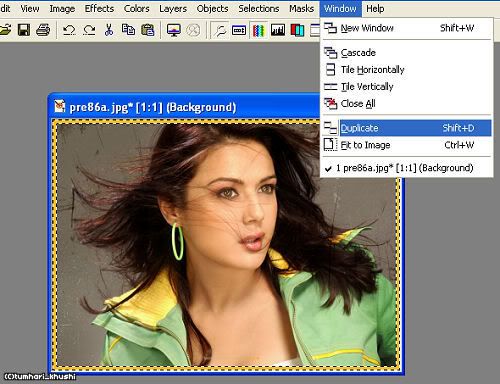 And you should have something like this:
To add glitter to one of them, go to Effect -> Noise -> Add.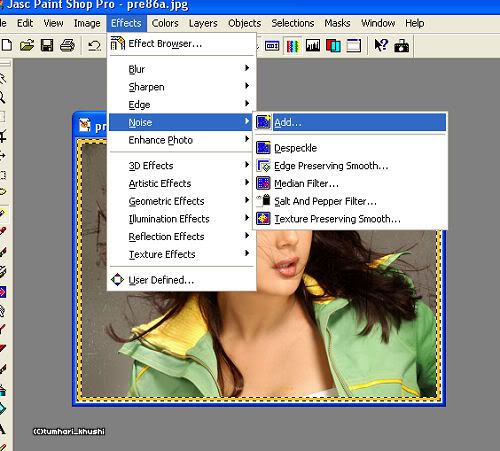 A new window will open, make sure you have the same options and click OK: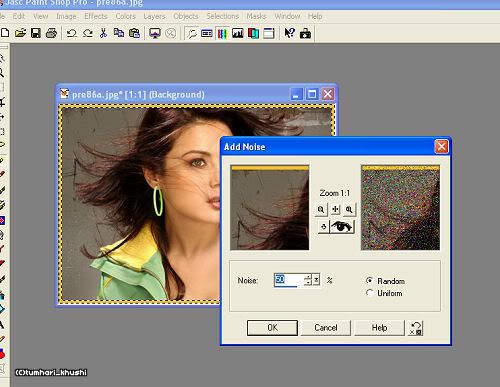 Go to Selections -> Select None:
You should have a glitter border around the first pic now
Go to Export -> JPEG Optimizer:
The following window will open, click on OK and name it as 'preity1'. Save it
Close the pic with the glitter border around it. Now you'll see the second pic with a yellow border that should be selected:
Go to Effect -> Noise -> Add again: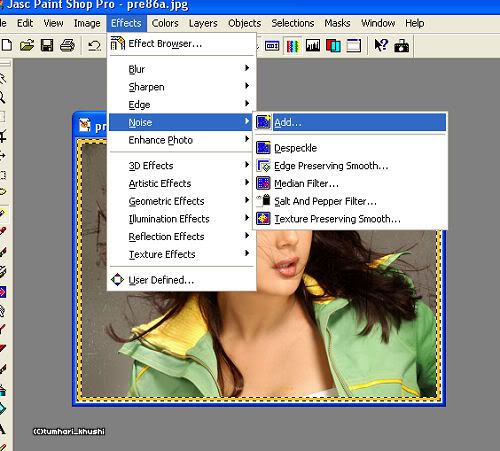 A window will open, make sure you have the same settings: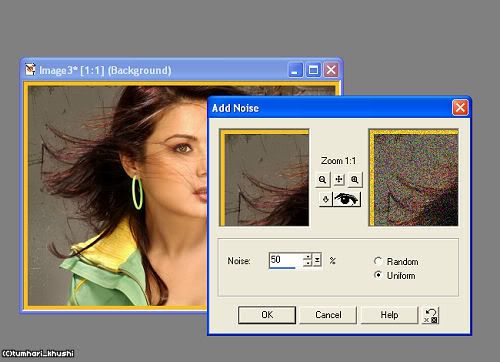 Go to Selections -> Select None:
Go to Export -> JPEG Optimizer:
The following window will open, click on OK and name the pic as 'preity2':
Close this pic
Now open Animation Shop and make a normal animation. Voil, your siggy now has a glitter border
I hope this tutorial helps, I added many screenshots to make sure there isn't any confusion
Feel free to ask if you have any questions
Love,
Khushi


Edited by Tumhari_Khushi - 30 April 2006 at 5:55am