Whisper Part 2
Mother superior:Khushi...they have come to see you.
Khushi looked at Nani and Arnav.
She thought:Why did they come to see me?
Nani:I am Shyam's grand mother and he is Arnav..his twin brother.
Khushi was shocked.
She thought:Shyam hates me.Then why did they come to see me?
Mother superior smiled.
MS:Mr.Arnav Singh Raizada would like to marry you.
Khushi was shocked.She could not believe her ears.
MS:You are lucky to get a good proposal like this.
Khushi burst into tears and went away.
They all became dull.
MS:Please don't feel bad.Suddenly when a marriage proposal came she got nervous.
I will talk to her.
She went out to see Khushi.
MS:Khushi!
Khushi wiped her tears.
MS:Is this the way to behave to guests.
K:I am sorry mother.
MS:Mr.Arnav is a nice guy.His grand mother is too sweet.I am happy that you are going to be with good people.
K:But mother...now marriage...
MS:I can understand your situation.But think about the luck you got.It is something which most of the girls here do not get.You know that i will take decisions only for your happiness.
K:I trust you mother.
MS:Then go towards them.
K:Ok.
They go back to the room.
Nani:Mother..if you don't mind let them have a private talk.
MS:Sure.
Mother superior and Nani leave the room.
Khushi was nervous seeing them leaving the room.
Arnav's eyes were fixed on her.He noticed her tension.
A:Are you willing to marry me?I will not force you to marry me.
Khushi was confused about how to reply.
Without looking at his face she replied:Mother's decision is mine.I don't have a different opinion.She takes the right decision.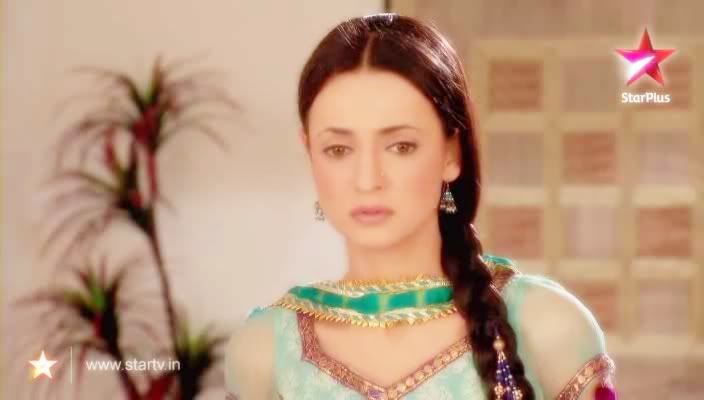 A:You have no opinion of yours?
K:No.
Arnav felt sad as it was not her own decision to marry him.He felt sad seeing Khushi's loveless face.
He thought:I fell in love with her at first sight.But i can't force her to fall in love with so soon.Arranged marriages are like this.Before marriage no love.Still they live happily after marriage.Right?Then why should i be sad?I will wait for her to accept me.
Khushi thought:I have to tell Arnavji about my relation with Shyam.
Khushi did not look at his face.She was really nervous while trying to reveal her crush towards Shyam.
K:I want to tell you something.
A:Tell.
K:Your brother Shyam and I...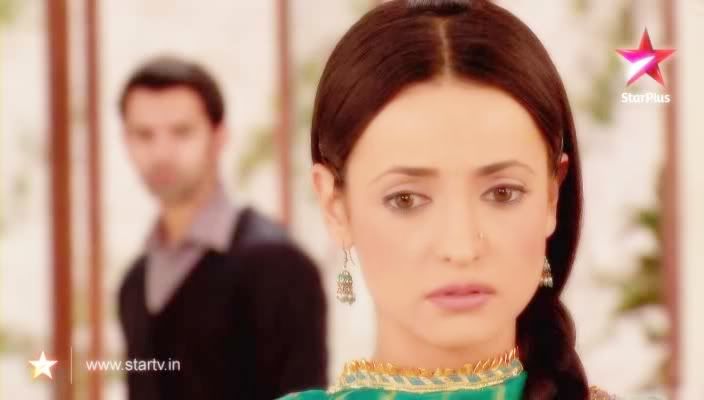 A:You both were close friends.Shyam proposed to you.But he deserted you.You are still sad about it.Right?
Khushi was shocked.
A:I know everything.I don't care about the past.
Khushi looked at him unbelievingly.Still she was in shock.
A:I don't force you to love me.If you can..accept me.
Arnav walked towards the door.Slowly he turned back to see her once more.His heart was longing for her presence.Somehow she also felt like seeing him.But she did not lose her control.He kept looking at her.
He went out.
She thought:After knowing the truth also he is marrying me.Even though i am an orphan he accepted me.He is great.