Part 1:Pg 1
Pt2:Pg4
pt3:Pg7
Pt4:Pg10
Pt5:Pg14
Pt6:Pg17
Pt7:Pg 20
Pt8:Pg24
Part 1
The last day in college...
Khushi's face was dull.
She thinks:Today is the last day.This college gave me friends.But now I am going to be alone again.And Shyam...i became close to him.He is a very good friend.Even he is going to be away from me.
"Khushi!"
Hearing a voice she turned back.
She was surprised:Shyam!
He smiled.
S:Today is the last day.
K:Yes,our last meeting also.
His face became dull.
S:Please don't say like that.I don't want this to be our last meeting.
Khushi looked at him unbelievingly.
S:I love you Khushi.
She was surprised.
She always liked him.Now she felt that she was always having a huge crush on him.
She blushed.
Shyam smiled seeing her shy face.
S:Khushi...will you marry me?
She blushed.
S:I have only my twin brother Arnav and a sweet Nani.You know that.Can we come and talk to your parents about our wedding?
Her face lost charm.
S:What happened Khushi?Won't your parents accept me?
Her eyes got welled up with tears.
K:Shyam...i hid a big secret from everyone.
S:What secret?
K:I have no parents.I am an orphan.I am brought up in an orphanage.I don't even know who my parents are.
Shyam was shocked.
K:Since i was good at studies i was allowed to join college.
She looked at his face to know his reaction.
K:Shyam!
S:I am sorry Khushi...
He went away.
She shed tears.
K:Even for Shyam i am just an orphan.You made me dream for some seconds.But you yourself broke my dream.I never knew that for you also i was just a useless girl.
Shyam reached home.
Arnav and Nani were eagerly waiting for him.
Nani:Shyam..did you propose to Khushi?
S:Yes.
Arnav:Wow!Great!
N:Then we will conduct the wedding soon.We will meet her parents.
S:No need.
N:Why?
S:She has no parents.She is an orphan.She is brought up in an orphan.Today only she revealed it to me.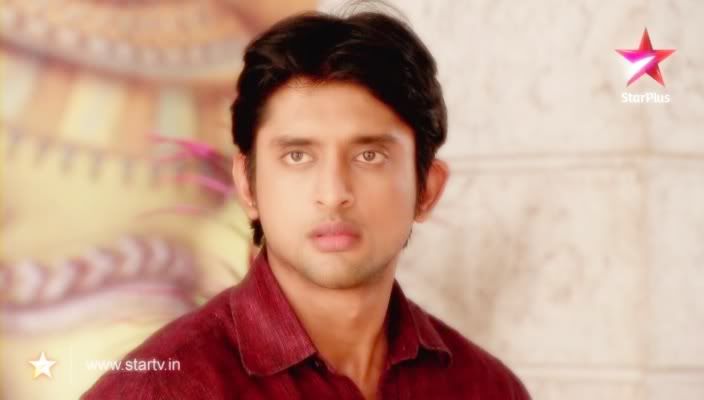 They were shocked.
N:She may not have hidden it purposefully.Circumstance must have forced her to do that.
A:Nani is right.No one would like to be known as an orphan in public.
S:I don't care about hiding the truth from me.But the truth...that matters to me.
N:Means?
S:I am not interested to marry an orphan who does'nt know her parents.
Arnav and nani were shocked.
A:But Shyam..it's not her fault.Her parents threw her when she was an innocent baby.
S:Whatever you say..like any normal man i don't like to marry an orphan.
A:But what about Khushi?Her heart is torn.You ditched her after proposing to her.
S:So what?She herself must be knowing that it's not easy to get a husband for her.I just proposed to her.I did'nt use her.
A:But when you propose to her itself she must have dreamt a lot.But you broke her completely.
S:I don't care.I have some dreams about the girl i marry.I want a highly qualified beautiful stylish rich girl as my wife.
A:Ok.We won't force you to marry her.But i have taken a decision.I will marry Khushi.
They were shocked.
S:Arnav!
N:What are you saying Arnav?
A:I am serious Nani.I don't want that poor girl to curse our family.I will give her a life.
S:Nonsense Arnav.You are foolish to marry an orphan.You have not even seen her.
A:So what?I am going to meet her personally.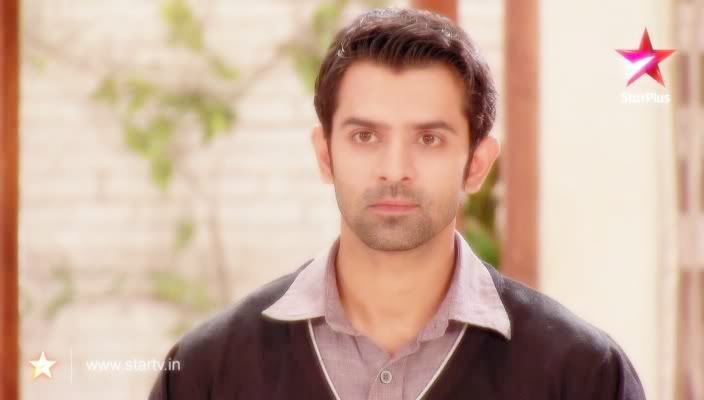 S:Ok...you do whatever you want.
Arnav enquired about Khushi's orphanage and went there with Nani.
They met the Mother Superior.
She called Khushi to the room.Khushi entered the room slowly.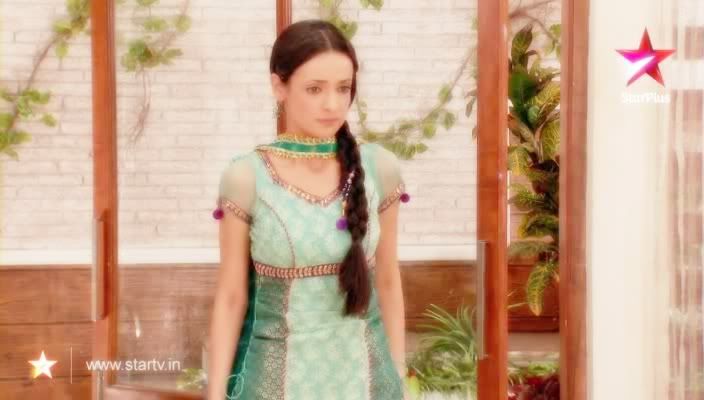 Nani smiled seeing her innocent cute face.
Arnav could not take his eyes off her.
He thought:How could Shyam reject her?Shyam...you lost a gem.But i will not loose her.I want her at any cost.


Edited by jasminerahul - 25 January 2012 at 1:36am