MasterChef India cooks up a domestic story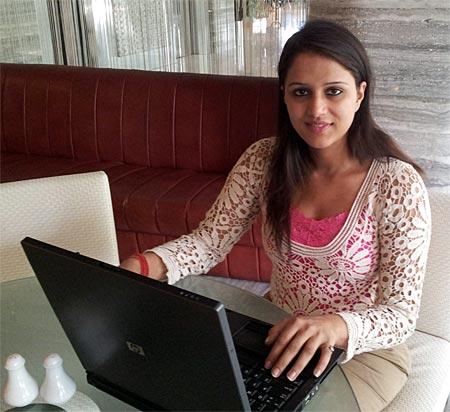 IN the saccharine patois now synonymous with the MasterChef franchise, Shipra Khanna's "food journey" did not follow the standard trajectory.
The 29-year-old mother of two, now engaged in a bitter custody battle and
dowry abuse
claim against her estranged husband and his family, honed the cooking skills that won her the MasterChef India title this week as a
19-year-old bride who discovered quickly that her new role was to be full-time cook and scapegoat.
That Khanna's story has ended in a nationally televised triumph is as dramatic a departure from the mundane violence suffered by millions of Indian women in similar circumstances as it is a diversion from the predictable suburbia of a MasterChef script.
And so it is that a rejected and put-upon housewife from Agra has in just a few days become a symbol of hope for millions of Indian women.
Khanna snatched the MasterChef India mantle on Sunday night with an eclectic repertoire ranging from garam masala carrot cake to spicy yam mousse.
"I have had messages from all over the country saying I have shown that single mothers - many without education and in very bad circumstances - can do something with their lives," the still-ecstatic winner tells The Weekend Australian.
"Everybody says you have to study to do something, but (I) only got a high school education before I was married, and cooked day and night for my husband's family.
"I am just one of many women who have gone through bad things, but I was lucky enough to get a platform like MasterChef."
Sociologist Patricia Uberoi says Khanna's situation would resonate widely across India, where "everyone would know a case like hers".
"The fact that she has made something of herself through application and talent would be enormously inspiring to many," Uberoi says.
While divorce rates are rising across India, there is still enormous social stigma attached to marriage breakdown, especially for women, who are often viewed, even within their own families, as an economic burden and a drag on the family name.
In 2010, an Indian court even upheld an appeal by a divorced man to prevent his former wife from continuing to use her married name because she brought shame on his family.
Khanna, who comes from a middle-class family, has fared better.
It was her mother who signed her up for the competition last March and insisted she turn up to the tryouts in an attempt to lift her out of a dangerous depression.
Two months earlier, Khanna had been evicted from her husband's home and barred from seeing her two small children, including a seven-year-old daughter who suffers from cerebral palsy,
"At that point I thought, 'Life ends for me here', but this has changed everything and given me a second chance and I know that's been inspiring for many other Indian women," she said.
Of her own inspirations, Khanna credits her daughter and - no doubt most gratifyingly for its producers - MasterChef Australia with building up her cooking confidence.
Under doctors orders not to allow her ailing child to eat outside the home for fear of infection, Khanna learned to cook "outside food" such as Chinese and Italian, breads and cakes, and would plunder MasterChef Australia for recipe ideas.
The Australian series has become a prime-time ratings winner in India since it first aired in 2010, and has made its behemoth-like co-host Matt Preston an unlikely superstar.
But Khanna says she cooked as much for herself - as an escape from the daily miseries of a hostile home - as for her daughter.
"I was married for 10 years and the separation was very ugly. My husband used to tell me, 'The day I leave you, you will be nowhere. You can't do anything without me.' You know how it is in India. It's a man's world and women are always looked down upon.
"But there has to be someone to break the rules and start a new rule."