Cake cutting by PARICHAY team




Now lets have some appetizers with our stars
TIME TO ROCK THE DANCE FLOOR




Party party party ..

Let's party let's party party...Kshiti,Tanya,Norzar,Savz start dancing

Let's party let's party party...Varsha,Jismi,Nag,Nidhi join them

Let's party let's party all the way Broom club members Pooja,Rani,Neeme,Sahasra go and bring kunal to the dance floor...he joined with them
kunal:Vooo'Lets Party Come On Everybody Lets Party'..he extended his hand to sahasra...before sahasra could hold his hand neeme jumped on him and holds his hand pushing sahasra back...
rani:besaram...she yelled at neeme holding sahasra...
neeme:Vooo Hooo.. Lets Party Come On Everybody Lets Party'..she went around kunal.
pooja: iss ki tho mai...watch...
...she died with jealous looking at neeme
pooja: Shaam dhale deewane khele roz naya sa khel she hold kunal's other hand. kunal left neeme hand and shook legs with pooja

shumi:kya hua...she asked sahasra...
sahasra; nahi wo...' she sighed looking at kunal dancing with Pooja

shumi:i know...no worry come with me...' she took her to sweetu...who was rocking with Nancy

sweetu:'hi...sahasra ma'am...'he gave his usual killer smile at sahasra.
sahasra:
...shumi: come on sahasra...let us dance with him...' with no other go sahasra joined sweetu.

SWEETU:Roz nayi zehreeli nazrein, roz naya ho mel Gori gori baahon ke saaye, choo le koi keh ke yeh jaaye Koi bole todho hadde saari...' while dancing sweetu found sahasra was not comfortable with him...with in his next few secong he moved on dancing and trickly gave his hand to kunal.sahasra:
..she almost fainted.

kunal and sahasra:Gori gori baahon ke saaye, choo le koi keh ke yeh jaaye
Koi bole todho hadde saari
So don't stop this party...aaa:argh...kunal you are mine...she grabbed his hand.

kunal:
..now he was with Rani singing

kunal and RaniG dancing

Minnie: yehhh...are't you married...besharam...leave kunu to us...we are still single...we can mingle...'she pushed and almost fall on kunal.

Left to right come on this way
Move all the way, forget about yesterdayrrr

Kshiti: heyyy...you are too young to him...go and do your math home work first...' she kicked her away from kunal and joined dancing with him

Seeing all girls fighting so badly for dancing with him Kunal gives chance to everyone to dance

Nidhi,Jismi,Nag,Varsha dance with him for Ishq sufiana








Next Norzar,Tanya,Farah,Savz dance with him for mera dil bhi kitna pagal hai yeh pyaar jo tumse karta hai







Maria,Shabz,Naz dance with Kunal for Kitna pyaar tumhain karte hain







Next Kunal dances with Muskaan,ashnotrai,angel001,ankitaankita for Jabse teri naina







Yahan itni maar pitayi horahi hai Kunal ke saath dance karnekeliye aur wahan 3 vishwamitra (Anmol,Bipin,Akash)apne menka(Siddhi) ke saath aaramse nach rahe hai for Hey shona







Iss sab masti ke beech mein 2 no competition dance zones hai-Ek shumi aur uski sweetu ka,Uski Sweetu bachna yeh haseenon ga raha hai,yeh jaanthe hue bhi ki Sari haseenayein Vishwamitra ke saath hai,akhir Thakral khandan ke waris hai na,kisi baath samajh mein nahi aatha hai





Doosri Nancy aur Vikram ki jodi -they start dancing for sadi gali




Ekta bechari akeli akeli baithke bore horahi hai toh woh ooh la la pe dance kar rahi hai







Now all Parichay cast and Forum members dance for awaiyen awayein lut gaya








Richa upset that nobody is even caring her goes off angrily.



Everyone is so tired they started pouncing upon the buffet
buffet
chat cornerGol Gappe
aloo tikki
paav bhaji



main course
chole bhature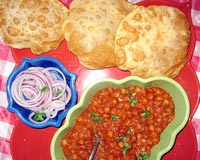 Butter Naan
shahi paneer

Chicken biryani
Malai Kofta
Egg Curry

tandoori chicken
raita

sweet dishes

Gulaab Jamun

desserts
All forum members enjoyed having dinner with their favourite celebrities and had a small chat with all of them,took autographs,had picture sessions to make this event a memorable one for them and finally waved bye to the Parichay team


Edited by -sahasra- - 05 January 2012 at 2:49pm