The scene is set at the local chai wala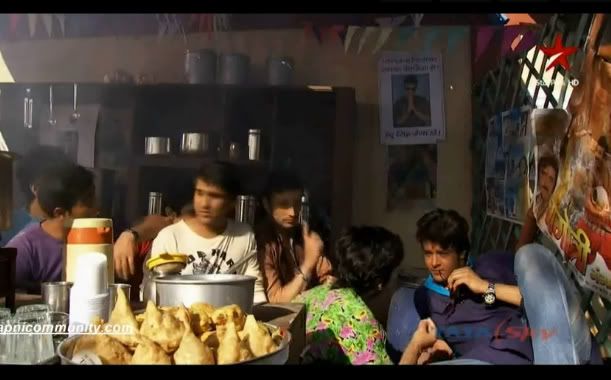 Abhimanyu takes Saanchi to the guy he thinks can help her out with her scholarship problem. He's tryin to convince Indu over here.
Indu knows the girl he's about to meet is the W wali girl (the other friends identified her beforehand) even though abhimanyu insists she is his door ki behan.
First look.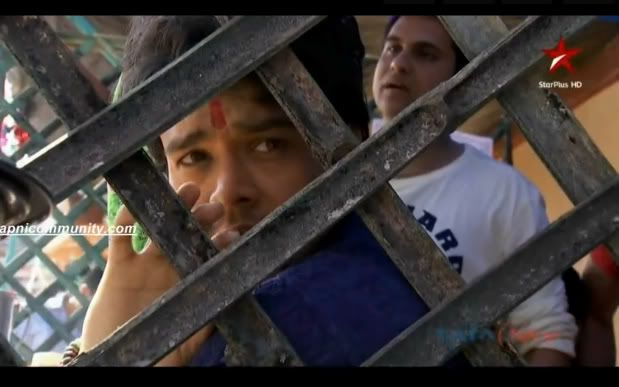 Indu tells his friends to make space for her.
Instead of getting angry about her being the W girl he starts buttering her up. He tells her he knows she's very smart and she's very right. And then he starts going on about how women are like sisters, devis and mothers.
He calls the Scholarship guy for her and pretends everything is fine even though the scholarship guy says no.
After they exchange names Indu goes in for a handshake but Saanchi goes for a namaste, instead.
After she leaves the friends were
and Indu was...
Indu reveals to his friends that he's using Saanchi; when the college students esp girls hear that he helped her with a scholarship she really deserved he will have the votes in the college election so no, he didn't end on declarations of any kind of love. Saanchi also seemed unimpressed and uncomfortable. The friends were really funny in this scene. Best line was by the guy in the white shirt.
And I don't think there's any doubt Indu's the lead. The first meeting would have be the leery/creepy sort and not the soft music kind if he was the villain.
------------
all credit goes to the person who uploaded the video.


Edited by Mahabhootni - 28 December 2011 at 5:38am