Please Note: This club is for the acter Survana Jha, Not the character Mishty!
Survana Jha, better known as Mishty Bose Mital a combination of good looks and exellent acting skills!This Bengali Bombshell, can pull off any role, anytime. Wether it be negitve, postive or in the middle. Survana never fails to serve us the role! Survana, is a quiet girl who gets along with her co-stars very well! She has exellent chemistry with everyone she talks to!
A little about this beauty:
My birthday: 4 November
Currently: I am swamped with work and content with the way my life is.

If Delhi is good, Mumbai is: better!
If Mishti is real, Suvarna is: Genuine
I am crazy about: My nieces and nephews
I last read: Naguib Mahfouz's 'Triology'
I am superstitious about: touching wood and 'buri nazar'
Sexiest Man on Television: Iqbal Khan
Sexiest Woman in the Industry: Me!!

I miss: home cooked food
Funniest rumour I heard about myself: that I do drugs!
My Craziest Fan(s): is my five-year-old nephew
At the end of a long day I unwind by: picking up a good book and reading it with music playing in the background and eating good food
Iqbal is: one of the nicest persons I have met
Abhay Deol: just a very dear friend

Suvarna Jha made her TV debut in Sanjay Khan€™s Jannnat (Doordarshan), followed by a brief role in Krishna Sharma CA (Star Plus) and the Cinevistaas film Sssshhh..., in which she played the pushy and possessive Gehna.

Suvarna also has a cameo in Ekta Kapoor€™s flick Koi Aapsa.She is also working in Ekta's Kasia ye pyar hai(sony).She plays the role of Mishty. The sweetu Survana is very happy with the direction her career is going in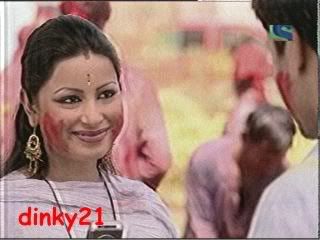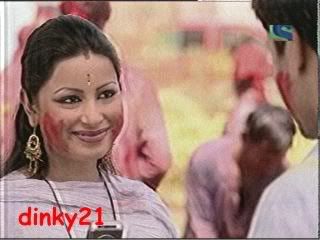 I am just falling in love with her! She is an awsome actress with everything to offer!
(To become a member of the club please reply to this post, and say why you like survana, the actress)
~Crazy Survana Fans~
Survana'sPresident: Neelu

Survana's Vice President: Vallanki

Survana's Secratray: KripalovesAngad
(aisha)
Survana's Lover #1:Buttercup

Survana's Lover #2: Sana.abraham
~MEMBERS~

Dinky21
Puja265
Rupika182
FanofAngad
(sikhu)
QueenKumar
Vandu4eva
PakiDimond
Can_gal
Justchill
Ammmu
cupcake


Edited by Neelu.RoX - 14 April 2006 at 11:03am