Originally posted by softly_spoken
Originally posted by -Magicia-
Originally posted by Speechless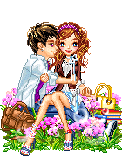 Samajh Kar Maal-e-Ghaneemat Mujh ko
Teri yadoon ne be-panah loota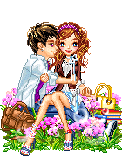 Ya Allah Besharam Ladkee Kya Kya Soch raha Hi ...
..
and Ab Iska Meaning Kaun Samjayenga ...
Bia Abee Thak tully Hi Kya .?
oye who said i was tally...?
i was giving a party...
and for sake of drinks...
we drank PEPSI...
with appetizer...
and Pink tea... at the party end...
really.. yaar... i was missing you guys...
i wish k tum log bhi kahi kareeb rehte to
you would also be the part of my day today...
bus dil mat jalao ab menu bata k