epi 17
aryan bear and anita bear are having a nice looong chat!!!
roshni bear and hussain bear are having fun
this is for u roshni bear on our anniversary! i loveee uu!!!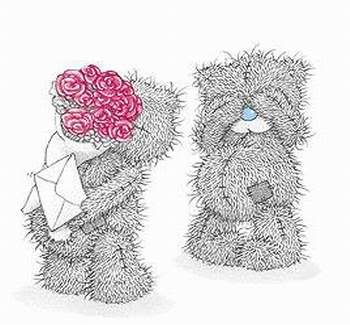 roshie bear: awww i love you!!1
they dance like in kkhh when anjali and rahul dance in the rain!!!!
awwwwwwwwwwwwwwwwwwwwww
he playes the tune on violin
awwwwwww...............what happens next???