epi 16
ayesha bear jumps out of the roof! lool
bang bang bang croccy bear is dead!
well dead for a little while then suddenly he will come back alive agen, btu its actualyl sum 1 with the same face!!( lol just joking i amnt gna make it ekta style)
lol croccy bear is just unconscious!
next scene!!
aryan bear is waiting at the cafe.....
oooo huse he waiting for!!!
oh god he is soo nervous look he is fidgeting!!! aww poor bear
every 1 turns look hu it is
anita bear!!! swivellign her hips from side to side
she's the bomb, (because roshni bear isnt there
)
wow! the wind blows and her hair flys backwards! wow! aryan bears jaw drops open! he bends down on one knee giving her the rose!!!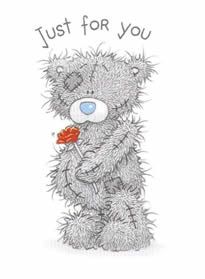 aww aryan bears flirting!!!
anita bear sits at the table!!!
they have a cofee then decide to go play in the park!!!
they play on the swing together anits bear is shy!! aww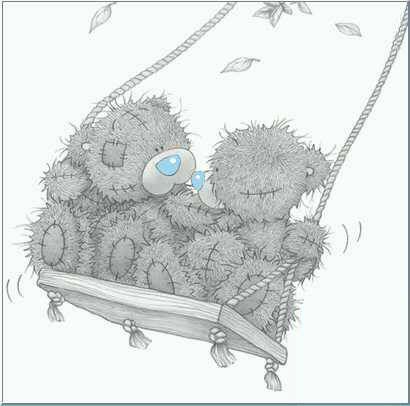 aryan bear climbs up a tree, ans as anita bear cant get up as she isnt very strong! aryan bear with his big muscles carries her up in his arms and plays with her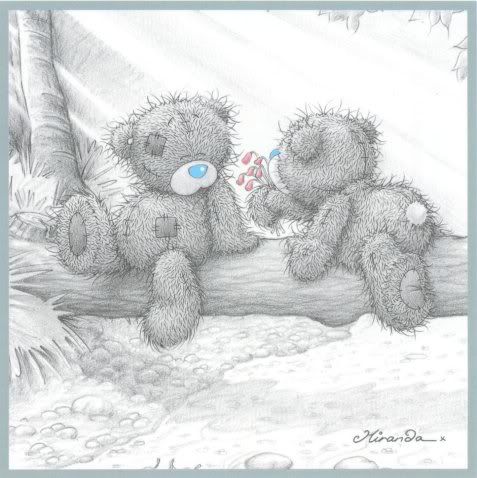 awww
they play all afternoon
look aryan bear blows a dandilion and because he is in loveee it automatically forms a heart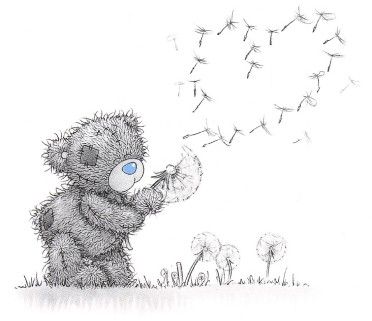 awwwwwwww........
catch next epi for more romance!!! awwwwwwwww