episode 11

super ayesha bear wonders hu the rose is from!
there was a teddy bear hiding in the corner hu can it be??? oooooooooooooooooo

pooja bear goes up 2 him!
pooja bear: did u send ayesha bear that rose!
sharukh bear: yes!
pooja bear: hu r u?
sharukh bear: i am sharukh khan bear!


ayesha comes!
sharukh bear: may i have this dance
ayesha bear blushes
ayesha bear: yes

ayesha bear and sharukh bear dance together!! awwww

they then go outside!! is night time and the stars r shining!!!! there is a nearby lake and sharukh bear takes her in his boat
he plays her the violin!
he plays her favourite song which is a secret!!! hehe
next
inside the party
announcement
shireen bear: all bears r invited to come to eijooland and stay in my new hotel!
all bears fly to eijoo land!!
we are all on holiday on the beach!
all sunbathing!
roshni bear and hussain bear r sharing a sunbed and sunbathing together!!!
eijoouzi bears r building a sandcastle together
all other bears r playing volleyball and doing the limbo!!!
hehe
every 1 dressed like in hawaii! lool!
coconuts, straw skirts flowers!!! hehe!
ayesha bear and sharukh bear go watch the sunset together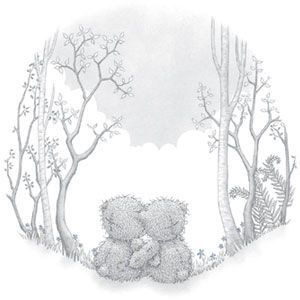 awwwwwww
next epi cuming soon!
xxxxxxxxx


Edited by x_Roshni_x - 05 April 2006 at 6:19am