episode 10

atm there is a big party!!!! its the launch of the new teddy hotel in eijoo land! shireen bear is hosting the party, but wait look huse missing, uzi bear, ayesha bear and roshni bear.

lets see what they r doing


ayesha bear does karate and croccy bear falls!





croccy bear: mein apko kabhi nay chorunga! apne croccy bear ke saath bohot galat kiya!!! tum pachtaogi!


ayesha bear: yeh whatever, lets go!

uzi bear, roshni bear and ayesha bear run to the party!

at the party

sana bear, desi bear, shireen bear,leena bear,pooja bear,malika bear are all dancing

huzanne and henna bear are dancing with their brother abhi bear
aryan bear is the dj and he is in his gown agen


roshni bear is slowdancing with hussain bear, and eijoo and uzi bear are slow dancing!

ayesha bear is checking out sum cute bears standing in the corner!!
the waiter comes and ayesha bear receives a rose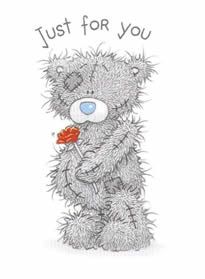 wts gna happen huse the rose from???


Edited by x_Roshni_x - 04 April 2006 at 2:53pm