Pleasure to have you at…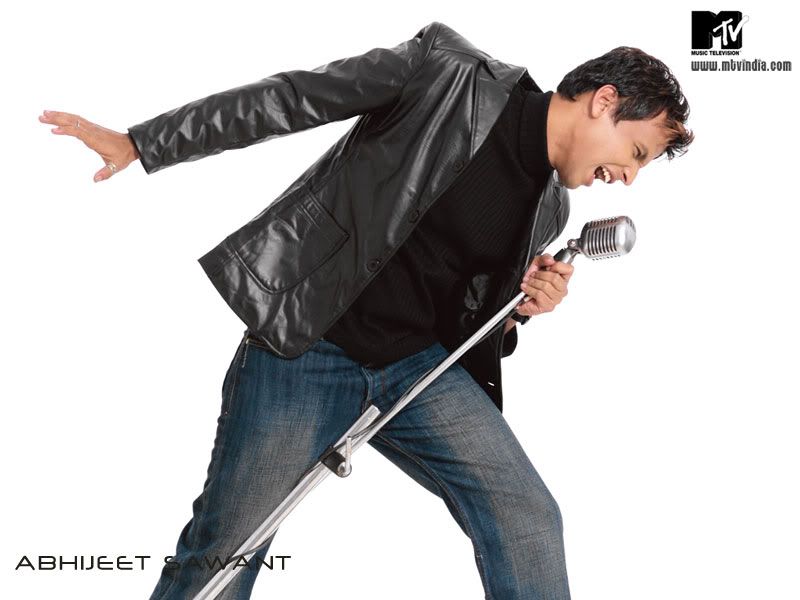 Abhijeet Sawant is the country's first Indian Idol. This 24-year-old son of a Mumbai Municipal Corporation worker triumphed over immediate rival Amit Sana in the tightly-contested finale after some six months of terrific ups and terrible downs.

Since then, Abhijeet's life has been a cyclonic whirlwind of live performances, tours, 'guest' appearances and recordings. And his maiden album Aap Ka... Abhijeet Sawant is already out and broke all records while ruling all charts!
ABHIJEET'S PROFILE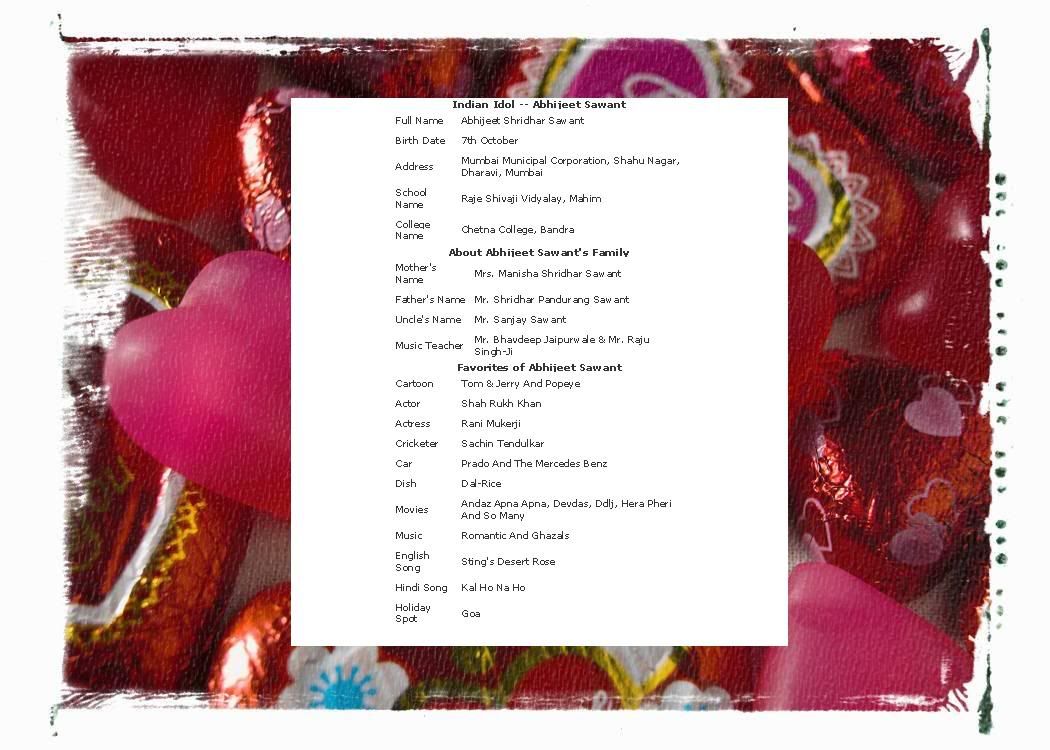 Abhijeet sawant and his family. His mom, dad and sister.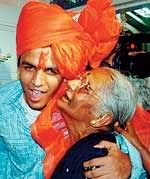 Abhijeet's grand mother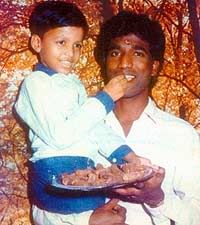 Abhijeet's uncle- Mr. Sanjay Sawant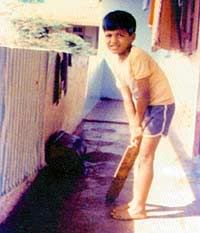 Abhijeet's childhood photo

Vaibhavi – vaibhavi
Srkfanatic- shruti
muqaddasa
alishba_fareed
karish89
ReXLoVeR
vanisha_m
Wicked_Tan
poojabhijeet
sonaahana
coolsonu
Mishtimoni
~RexKiRani~
srk_kadz
srk_lover
sensation87
~Sanam~
khaprakanika
simple320
tangina r
aishahayat92
baby_gurl101
nanditaverma
juee
rupika182
kothra
sayali7
xMrs. Datex
Tani91
Fiza
nidass
~Poonam~
Rimi07
mousumi
chinmoyee
sanah-misra
Amryn
iluvabhijeetsaw
Ruhena Begum
nandipandi15

Auditions Mumbai – Kal ho na ho. Sonu appreciated the note "chahe joh tumhein". Farah insisted on cutting abhi's hair otherwise she won allow him to the next round.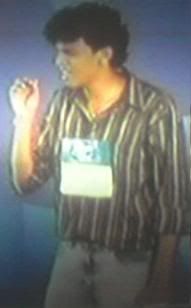 Theater round- In his solo performance he sang "jaado teri nazar" and in duet round he sang "sandeese aate hai".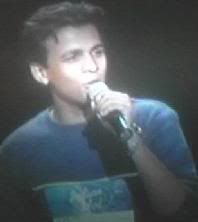 Piano round- This is the time abhi came into notice when he gave a mesmerizing performance "tadap tadap ke". He was the first contestant to enter Gala's.
GALA 1- The theme was favourites and abhijeet sang "tu aashiqui hai" from zhankaar beats. He was safe that week.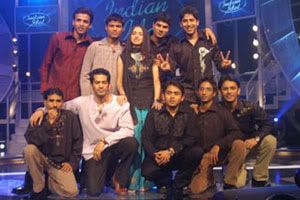 GALA 2- The theme was hitz 2004 and abhijeet sang "ishq kabhi kariyo naa" from musafir by Aanad raaj aanad.
GALA 3- It was disco time for idols. They went in through make overs and then sang peppy disco numbers. Abhi sang "Mohobbat hai mirchi". Farah Khan asked Abhi to do some of his dance steps again.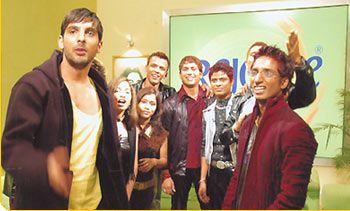 GALA 4- Abhijeet gave one of his memorable performances this gala which was "Channa ve" by Kunal Ganjawala. The theme was Pop songs.
GALA 5- This gala was very sorrowful for Abhijeet fans cause Abhijeet after singing "bachna aye hasino" landed in bottom 2 with Mukhesh Pancholi.
GALA 6- Abhijeet started striking from this patriotic gala round. He sang "gar chale hum fida" and got Anu Malik's best ever sher till date- "Tum mere pyaar ko samajhte rahe ho jwaala… ab main ladki toh nahin huun ke pehenadu tumhein varmala… lekin tumhaari gaayki ne mujhe maardala"
GALA 7- Abhijeet's smile was brought to attention since this R.D. Burman gala thanks to Shilpa Shetty! Sonu Nigam was very happy with Abhi's original style of singing. He sang "dil kya kare" from Julie.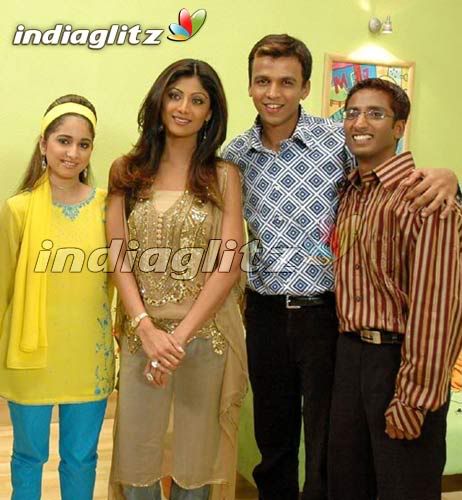 GALA 8- After Ravinder Ravi's elimination the competition got very tough! This time they had to sing two songs on two different theme's. Abhi for Dosti theme sang "dil chahta hai" and for Safar theme sang "o majhi re". Abhijeet was now everybody's favourite.
GALA 9- The top 3! Every thing was suspence and the theme was romantic songs. Abhijeet sang "banke tera jogee" and "tu mile" which is still there in every once heart .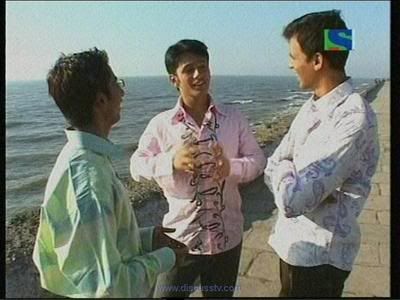 GALA 10- Top 2! The whole country was discussing the same "amit ya abhijeet?"
Abhi sang "channa ve" in the beginning followed by judges choice "mere khayaalo ki malika" from Josh from Anu malik. At the last came the bomb! It was "mohobatein lutaunga" the abhi way! i.e. now popularly known as "winning performance".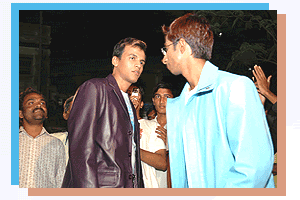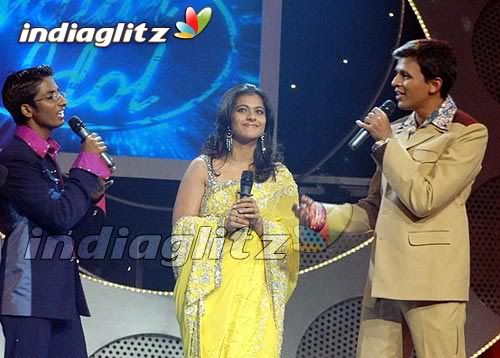 GRAND FINALE! –All finalists joined in and brought many memories with them! Many compitative duets were sung by Amit Sana and Abhijeet Sawant. Last song as an Indian idol contestant was "Kal ho na ho". And then history was created! "Ladies and gentleman the first INDIAN IDOL is ABHIJEET SAWANT!" yelled aman and mini!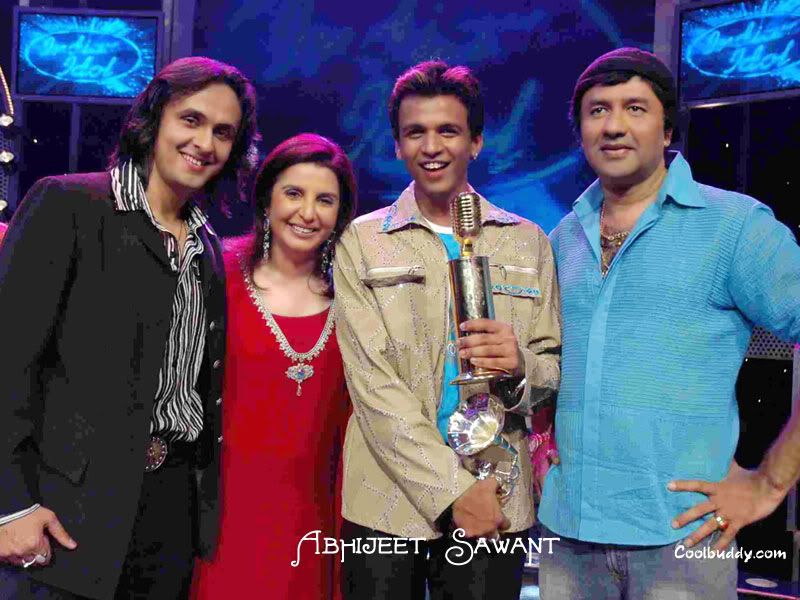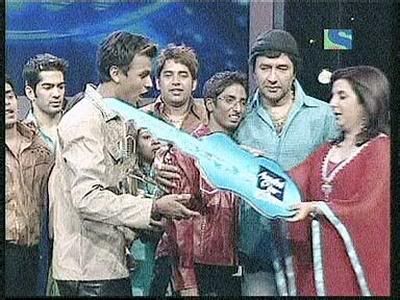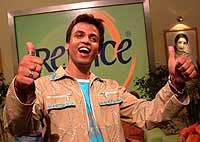 In short
FROM-
TO-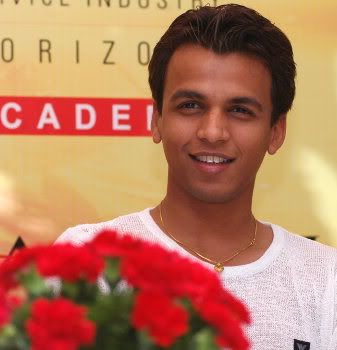 wanna join! most welcomed... PM srkfanatic. So be a part of the ABHIJEET MANIA! just a PM away!!!
thanks!


Edited by Vaibhavi - 22 April 2006 at 6:50am