Hello Friends,
I know currently many members are facing a problem in uploading pics in the forum.
The forums feature of photo uploading was disabled due to some problems.
Currently we are working on the issue and this facility shall soon be again started for our members where they can upload pics from their pc to the forum.
Till then here is the procedure how to upload pic on the forum indirectly, i.e., from a photo hosting site to India-Forums.
1. Create a photo hosting account at a free photo hosting site like
2. Login to the site using ur password and username.
3. Now upload pics from ur PC to the photo hosting site.
For eg: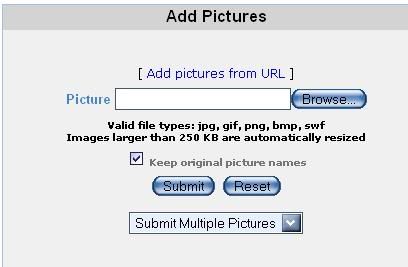 4. Click on Browse,then find out where ur file is and click Submit as shown above.
5. Ok now after the photo upload you can find a column down where the details of photo are mentioned.
For eg: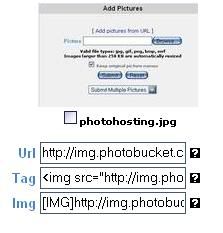 6. Ok now to paste that photo onto the forum click on the img column of that box and copy the img link given.
7. Then Paste the Link while Post/Replying a Topic.
8. Only paste the Img Link of the photo you want to upload.
For eg:
Suppose I want to paste my Indian-Idol Banner, I will paste the link

and my Banner will appear as:


I hope the above article was Informative and Helps you all.
Regards,
Sunny.