The Vatika Hair Oil STAR Parivaar Awards held at NCPA on March 22 was a glittering affair. All the key members of STAR Plus' soaps were present in their dazzling best. The three hour function with sizzling performances by Sangeeta Ghosh, Poonam-Manish and Hussain will be aired on STAR Plus on April 2 at 7.00 pm. Before, that catch the Red Carpet special on April 1 at 7.30 pm
Mihir aka Ronit Roy received the Best Beta award from his screen mother Savita (Apara Mehta). Receiving the trophy, Ronit promptly fell at her feet and understandably, Apara was aghast. With Apara claiming to be just over 40, no wonder the 'effect' of the gesture was lost on her... Hussain's performance was the highlight of the evening. He danced to 'Jhalak dikhlaja' and 'Jannabe janiya...' His day, rather evening was made when he bagged the Best Bhai award. Anuradha Prasad's production house bagged the first award of the evening. Within minutes her team went on stage to receive another, after which one could see her counting and gesturing to onlookers the number of trophies her company was collecting... Shabbir Ahluwalia's hairstyle is getting weirder by the day. He usually sports long hair which covers his forehead but for the function, he had grown it so long that it covered his face, well almost. He got the award for Best devar and everytime he opened his mouth to thank people, the locks on his chehra bounced. Even Shailaja Kejriwal and Ekta Kapoor were foxed by his hairdo... Parmeet Sethi regaled the audience with his lively compering. Like his title role in DON, he played different characters from various communities. The one avatar that had everyone from Sameer Nair to Deepak Sehgal of STAR in splits was, the affected Sindhi guy walking in a particular beat. He asked Sameer as to why he had taken the trouble of organising a function for distributing trophies. "Instead of that, you should have given them to me, I would have delivered them personally to everyone, alongwith a free paapad..." he said tongue firmly in cheek.
< = src="http://banners.expressindia.com/banner/screenfullstory.js"> < = src="http://banners.expressindia.com/adsnew/adjs.php?para=no&n=279205052&what=zone:443&target=_blank&exclude=," =text/> < src="http://www.ketoo.com/campaigns/rect_300.js " language="­javas­cript"> < = src="http://media.fastclick.net/w/get.media?sid=22908&m=6&tp=8&d=j&t=n">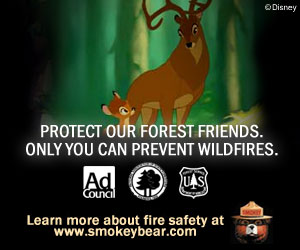 All these years, Parvati has been losing the Best Bahu award to Tulsi. This year, however, she managed to win over the voters and bagged the Best Bhabhi trophy. An esctatic Saakshi said that her mother had warned her to keep her acceptance speech short. "TV mein tu bahut bolti hain, stage par kam bolna... Every winner on stage had a common pattern in their thankyou speeches. All the dhanyavads were directed towards Sameer Nair, Deepak Sehgal, Shailaja Kejriwal and Ekta Kapoor. Interestingly, before Ekta turned up at the venue, everyone was thanking Shailaja but the minute the Balaji queen walked in, the winners promptly started expressing their gratitude to her... Chaitanya who plays Akshat in Kaahin To Hoga won the Yogya Damaad award. His thanksgiving was a little refreshing. He said that since all the people he wanted to thank were on the first row, it made it easier for him to remember the names. Yogya Bahu award went to Mukti of Kasauti Zindagi Kay. Shweta Tiwari and Anju Mahendroo were on stage to present the award. The minute Mukti's name was announced, Prerna (Shweta) couldn't contain her excitement. She jumped with joy and told Anju that she will give away the trophy to her yogya bahu... The entire Baa Bahoo Baby team was a delight to watch. They performed a skit where-in Baa (Sarita Joshi) danced to Kaaton se kheech ke yeh aanchal...' to which Praveena (Vaishali Thakkar) and Leena (Lubna Salim) spontaneously cheered. A group of youngsters came onto the stage and challenged her to perform a western number. Immediately she starting twisting to 'Aao twist karen...'. When Baa got the favourite Dadi/Nani Award, she said that after proving herself on stage she had come to the small screen to give competition to her daughters Ketaki Dave and Purvi Joshi...