RANDOMNESS
This is a random comic I made for fun!!
Kyaa boring dinn haii yaar!!
Im gonna starrt cryying if it doesnt get funner!!
I cant keeeep theese eyesss openn for tooo longg!!
Im falling asleeeep while singing!!
Pshh.. I'm going to bed yall!
I'm passing out of the boredom!
LALALALAAA I AM BOREDDD!!!!! Im sinigng thiss in surr yo!
WE ARE ALL BORED OUT OF OUR MINDS!!! WHAT DO WEE DOO???
I think I have an idea..
what is it Qazi?
Lemme fix my hair first...
Are you gonna hurry up or do I have to give you a hug??
THATS DISGUSTING!
YAYY BEARRR HUGG!!!!!!
HAHHAHHAHAH THAT WAS FUNNY!!!! We didnt know u guys were liike that!!!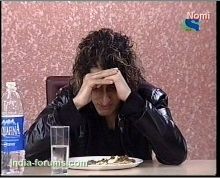 NOW wat will the hottt girlss think of mee??!!
'
Dont worry Qazii!! I'll bee with youu!!
Ohh myy goodness!! liike thankss alot!! tottalyy!!!
Huhh..uhh...herre u go... I guesss...
Im bakk to being a playaa...YOWW YOWWW!!!!
HOPE U ENJOYED IT!!! =]