RJN Picture Gallery[NO COMMENTS] (Page 3)
Post Reply
New Post
Ksyusha-Ivanova
Goldie
Joined: 02 July 2011
Posts: 1795
Posted:

28 December 2011 at 2:22am

| IP Logged
The following 9 member(s) liked the above post:
pick
,
parigeet
,
sparkling-star
,
lordwish
,
peache
,
topfan
,
tj_black
,
Ms-Min-Ho
,
Sandy-Naz
,
Dear
Guest
, Being an unregistered member you are missing out on participating in the lively discussions happening on the topic "
RJN Picture Gallery[NO COMMENTS] (Page 3)
" in
Ruk Jaana Nahin
forum. In addition you lose out on the fun interactions with fellow members and other member exclusive features that India-Forums has to offer. Join India's most popular discussion portal on Indian Entertainment. It's FREE and registration is effortless so
JOIN NOW
!
aqeel2
Senior Member
Joined: 30 August 2009
Posts: 277
Posted:

28 December 2011 at 5:13pm

| IP Logged

THE ACCOUNT OF THE MEMBER WHO POSTED THIS MESSAGE HAS BEEN TEMPORARILY BANNED.

If you think this is an error please Contact us.
Ksyusha-Ivanova
Goldie
Joined: 02 July 2011
Posts: 1795
Posted:

30 December 2011 at 5:52am

| IP Logged
The following 12 member(s) liked the above post:
pick
,
parigeet
,
tj_black
,
sparkling-star
,
lordwish
,
peache
,
topfan
,
aqeel2
,
-Swetha-
,
Ms-Min-Ho
,
nikhilageet
,
Sandy-Naz
,
Mahabhootni
Senior Member
Joined: 18 October 2009
Posts: 261
Posted:

31 December 2011 at 2:38am

| IP Logged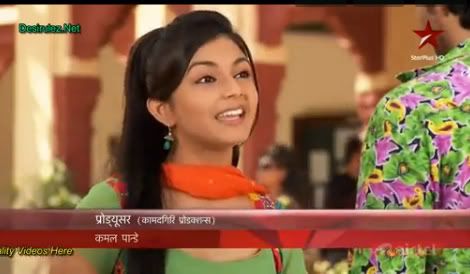 The following 10 member(s) liked the above post:
pick
,
parigeet
,
Maria395
,
tj_black
,
lordwish
,
peache
,
topfan
,
Ms-Min-Ho
,
nikhilageet
,
Sandy-Naz
,
Ksyusha-Ivanova
Goldie
Joined: 02 July 2011
Posts: 1795
Posted:

31 December 2011 at 6:02am

| IP Logged
The following 10 member(s) liked the above post:
pick
,
parigeet
,
tj_black
,
lordwish
,
peache
,
topfan
,
-Swetha-
,
Ms-Min-Ho
,
nikhilageet
,
Sandy-Naz
,
Ksyusha-Ivanova
Goldie
Joined: 02 July 2011
Posts: 1795
Posted:

31 December 2011 at 6:14am

| IP Logged

Saanchi
The following 10 member(s) liked the above post:
pick
,
parigeet
,
Maria395
,
namak902
,
lordwish
,
peache
,
topfan
,
Ms-Min-Ho
,
nikhilageet
,
Sandy-Naz
,
Ksyusha-Ivanova
Goldie
Joined: 02 July 2011
Posts: 1795
Posted:

31 December 2011 at 10:17am

| IP Logged

Promo Pix
The following 11 member(s) liked the above post:
pick
,
parigeet
,
Maria395
,
lordwish
,
peache
,
topfan
,
tj_black
,
-Swetha-
,
Ms-Min-Ho
,
nikhilageet
,
Sandy-Naz
,
Ksyusha-Ivanova
Goldie
Joined: 02 July 2011
Posts: 1795
Posted:

03 January 2012 at 11:31am

| IP Logged
The following 13 member(s) liked the above post:
parigeet
,
pick
,
Maria395
,
namak902
,
topfan
,
lordwish
,
peache
,
tj_black
,
-Swetha-
,
Ms-Min-Ho
,
nikhilageet
,
Sandy-Naz
,
Super Kool
,
Post Reply
New Post
Forum Quick Jump
Ruk Jaana Nahin Topic Index
Please login to check your Last 10 Topics posted