Hi Frens,
Dunno if anyone has posted this earlier. Here is article on Iqbal in todays Bombay times
SWITCHING ROLES!
Most actors may seem like they were born to act. But, not all of them started their careers as actors. Dhaval Roy finds out what they would have been doing had the acting bug not bitten them

When you see them emoting on screen — making people laugh at their jokes and cry at their loss, you conclude with ease that this is what most actors were born to do — act! Some may have nurtured the dream ever since they can remember, while many others may have been bitten by the acting bug in their growing years, is the general consensus. Surprisingly however, many of our television stars had never aspired to act or even dreamt of considering it as a career option. Armed with degrees in different vocations, some were even pursuing careers that were a far cry from their profession today. But, the lure of glam and fame was too hard to resist. And they found themselves giving in to it. In fact, they enjoy it so much that they would never want to go back to their old ways and can't think about themselves as anything else, but actors. However, had they not become actors, this is what they would have probably pursued...
For Amit Behll, his degree in engineering and MBA would have come in use, as he says, "I think I would be doing a boring and mundane marketing job, and then later I would have shifted to advertising. Other than that, I was also planning to open my own theatre company." But all the plans were kept aside and he started acting instead. Now, other than acting, he also plans to open a hot Punjabi dhaba or a Malvani food place, since he is Punjabi and his wife Vaibhavi, a Maharashtrian. That's good food for thought though.
The pretty Moon Moon of Star Plus' Kasautii Zindagi Kay also has similar thought, as she says that food, glamourous fields and interacting with people were the greatest fascination for her. So, she enrolled in a hotel management course and also worked in a five star hotel. As she says, "I would either be flying or would have joined the hotel industry, but house keeping was just not my cup of tea! Had I not got this opportunity, I would still be doing that."
Teaching is what Delnaaz Paul would have done. In fact, she was teaching in her own college Jai Hind, after she completed MA in History. "I think I would still be doing that if I hadn't decided to get my fingers out of many pies — teaching, doing theatre and TV. Then I realised acting is what excites me more, so I decided to leave teaching and make acting my career."
Swetta Keswani comes a bit close to Delnaaz too, as she initially studied law, but found it so boring that she opted out after a year even before she appeared for her exam. Had she not been an actor, she would still have been in a creative field and her options are too many! To begin with, "I can paint well on canvas and also sketch, so I think I could be a commercial artist. Other than that, I am also a trained Kathak dancer, so I would have trained people and done shows." That's not where the buck stops, and another option with her is designing. "A lot of my family members have got married and I have done their clothes, so I could have been a designer too. Basically, anything, but a lawyer," she laughs.
Ankur Nayyar has always dreamed of flying high, which is the reason why he would have been a pilot if he were not facing the camera. He almost enrolled for it, but as luck would have it, he got an offer for acting and entered the industry instead. Other than that, Ankur also says that he would be into construction business. "It's our family business, so it's the obvious other option. In fact, I might still get into it some day," says the actor.
Catch them young, as goes the adage, and Karishma Tanna is one example of this. For, the girl started acting rather early on, and says that she would be studying further, either MCom or MBA, had she not been in the glitz world. Or then, "I would be working abroad in an ad agency or something. But whatever I'd be doing, would be in the creative world. Alternatively, I'd be doing a course in direction probably," she says.
One guy who unequivocally announces that this is the only thing he would do, is the dashing Iqbal Khan. "I'm a college drop out, and though I always thought of doing MBA or something in computers, I always dropped the plans in a month. I started living alone in Delhi and started modelling. So, there was nothing else on my mind and also nothing that I could fall back on." But the actor is confident about himself, because, as he looks at it philosophically he says, "I give acting my 500 per cent, because I know that I don't have a choice or any back-up plan."
..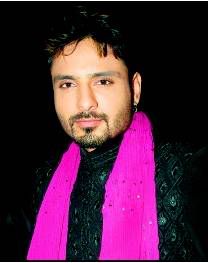 MASTI KI PAATHSHAALA? Iqbal Khan