Originally posted by buttercup.tarun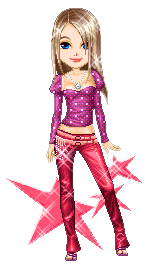 Cutest_angel-.. she loves singers.. abhijeet on right hand and amey on her left hand.... bit quiet in the house.. true addict to the font "TIMES NEW ROMAN".
awwwwwwww buttery, ur such a cutie pie!
this post is full of sweetness! this is one of the best post i have read in this forum!
i love all the dolls, the description, n the pixs!
they r very adorable!!
wow buttery, well said!! i tottaly agree with u...Abhijeet on right n Amey on left..!!!
n i love Times New Roman font as well!
n as for me being quite, thats how i m in reality as well!
n by looking at my doll, i think i can go sing with Amey being on my left, n Abhijeet being on my right!
n i m sure Anu ji, Sonu ji, n Farah ji will there to adore us!
well this post is toooooooooooooooooooooooooooooooooooo good for words! i really love it!
Thank U!
now ur making me blush re..!
Love u,
Dharti!


Edited by cutest_angel - 29 March 2006 at 9:44am