Welcome to KYPH Home Sweet Home..!!
Its been one year since this house has been built, and since than we have been a great team, awesome family where there cud have been no comparison to our family..!!..

*************************************
This is the outer look of our home, welcomed by the very own Anita and Aaliya....
A home is a place where we get everything, happines, caring, love, friends thru a family.. you name it we have it in our home....
***********************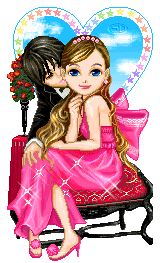 Mr & Mrs. Khanna -- Parents of our family...
Since the very first day upto date, they have given every happines in this world for us.. they have sacrificed there singing career also just for us..... Angad and Kripa not anymore sings.. just that they wanted to see there children get the best.. and they had more time to give to them..
KIDS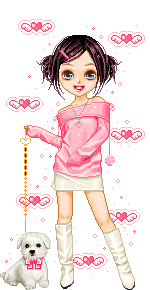 Meghavi - Sweetest Mod in town, posts very less in KYPH but closes a lot of topic.... She is also couting her never ending sweet 16.... this brat loves John choo much that she cud even leave Eijaz for John.....
Raksha - Cuty pie of our forum....but missing from most scenes these days..... best thing she have ever come across is Rajeev Khandelwal's handwritting.....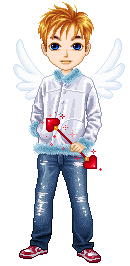 Jink - Cute girl among us.. ops.. a boy actually.. cholly.. being among 1000's of girls he have started to be one cuty like us.... love Neha Bamb.. but hates Qazi and Ruppu.. his day starts in KYPH closing topics.. but ends up in a fight abt Qazi and Ruppu...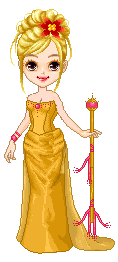 Queenkumar - Queen of KYPH land.... She loves her attitude angad choo much .. keeps talking abt him at breakfast, lunch and even at dinner.... btw, queenie does love means betraying your attitude man for Shakti..
Buttercup - A real bouncing ball....doesnt know what she wants from life.. talks abt Kartik in the morning but within few mins she decides that she wud spend her life with Tarun.... thats when ppl dont know the meaning of love darling....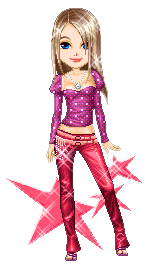 Cutest_angel-.. she loves singers.. abhijeet on right hand and amey on her left hand.... bit quiet in the house.. true addict to the font "TIMES NEW ROMAN".

Saadiyah - loves iqbal khan loads, her dil goes ummm wen ever she sees him.. she wanna be an interior designer.... loves harry potter too....

Monikaseth - die hard Neha fan in the house.. if she had one wish she wud request ekta kapoor not to let angad and kripa ever depart from each others life.. very kind to her fellow members.....
Tru_Capricon - simple and cool member in the house.. who comes once in a wile just to enjoy with fellow family members.. loves to watch kaise ye pyar hai.. she adores neha bamb....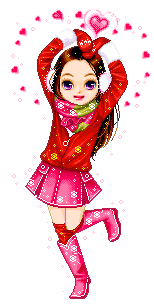 Justchill - cud be a sallu or katrina fan.. looking on her name.... most chilling member here.. btw tell us which is the best place for chilling.. loves kaisa ye pyar hai.. adores angad kripa jodi....
Vallanki - her lil princess rocks her world.. guess whose her princess??... neha bamb.. she loves her to death....
Divya_123 - awesome mate.. loves amit tandon.... we can spot her in the house where someone talks abt amit tandon.. if she had one wish tht wud be to meet amit dear tandon....
Meandyoou - newly joined to our family.. a bit silent yet.. but just wait and join us in partying...

~Mrs. P. Gill~ - recently she knew tht she is really in love with Gill.. the super star.. nowshe is wife of rock star Panna gill.. newly married and still feel likes she is spending her honeymoon in the house....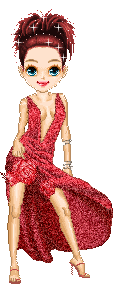 aisha_mann -sweet as sugar.. loves iqbal khan.. loves to fight with her sautans.. muzamil is the latest on her list..

Iqbal ki Diwani - a very yummy buddy.. who is diwana abt Iqbal Khan.. right now doing a disappearance act from family.. busy with studies.. prolly....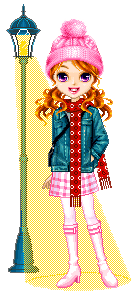 Minks Pink -..cute as pink.. wish to travel the world one day.. she loves her kyph home and family soo much tht she cud never miss a chance to meeting her dear members here everyday.....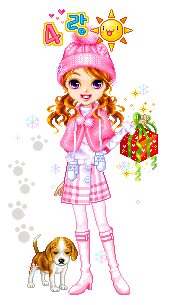 Sweetannie - she loves to shop...... a music freak.. too.. enjoy with her family everyday at our home....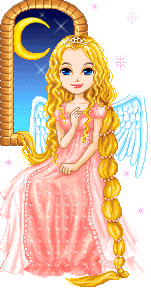 Ghunoo - falling for angad more day by day....love to write long poems for her angad rock star.....a very calm person by character..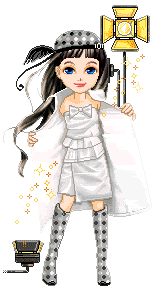 !nisha! - one of the oldest member in the family.. takes good care of her family though she is able to come to meet her dear ones daily or not..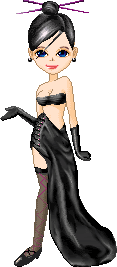 Sweet-girl15 - loves her family loads.. shares the love life common with many of us here.. Iqbal Khan is her love.. she loves him loads.. contributes as much as she can to her home..



Sandy_01 – former chatter, sweet as candy.. Just got into her 16's… but more concerned abt Angad than her studies. Ohh how can we forget she also have a crush on our bell boy.
Sana.abraham – she is the newly found love of john Abraham. She just came after having a good honeymoon with john. In the house she enjoys every bit of Iqbal khan.

Mallika_14 – she used to go gaga over Iqbal khan.. every time she pops into the house she would start talking abt him only. But now things have choo much that she don't even remember Iqbal khan. New man in her life is DAN.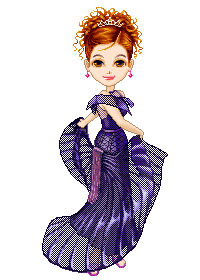 Mini786 - a shy kiddo among us.. who loves to outgoing.. loves to spend time here wen ever she has leisure times..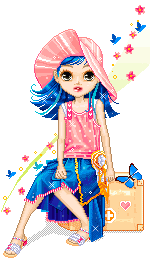 PyariVibu21- The blonde bombshell with a heart of gold. This country gal hails from texas and always flants her beuty. Vibu is also known as Ms. Angad Khanna. hmmm can you guess why?
radz_2cool - cute and funny cool buddy is madly in love with Siddharth. Posts very little but each of her posts have meaning. She is only 15 yet but handling two guys at the same time, that's abhishek and siddharth.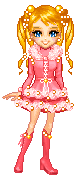 sneha3105 - this sweet gal pal, friendly, taletive sweety is the only child who loves IF. One of our oldest members now rarely posts here in this house but cherish everyone here a lot.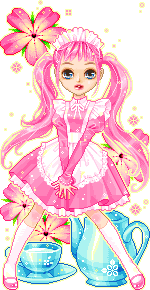 Cutemah – the chweetest of us all. She loves ravi tripathy from Indian idol, and wish she cud sing with him one day. She loves eating and coming here to meet her dear members. Best thing abt her is she tries to trouble her fellow members to annoy them but instead they love her more..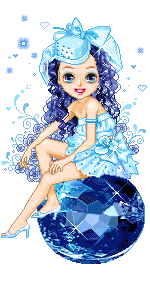 sairah_16 – this girls loves Iqbal khan mostly.. btw.. who doesn't love him… lol.. she loves to watch kaise yeh pyar hai for the hotty awesome Iqbal.. which she does everyday and wud do anyhow. She is a very kind person to her friends. Make them comfortable with her simple and sweet words.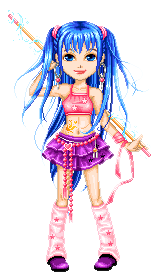 Neelu.RoX- was madly in love with hitesh kudkudiya.. broke up just few days ago.. reason to dump hitesh was tht she fell in love with Iqbal khan.. she is now going to fight a case against Iqbal khan for making her crazy in love.. a very calm member.. who makes everyone laugh now and then.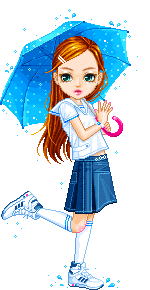 Puja265 – she loves her house friends, she could even stay awake just to meet them. Puji has been here for long time that everyone loves her choo much.. her favourite phrases are lolz.. but recently she have started typing more than that.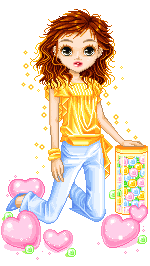 Samie – a gem of a person.. who made sure that everyone in the house get to know what happened in the very first day of kyph.. by giving us the update.. she loves her kyph home members though she cant come and say hi to everyone daily.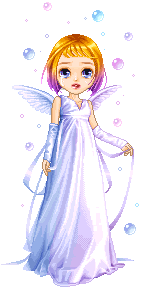 dostokedost - she loves to have fun with our simple and sweet family.. all members are precious to her.. she enjoys every bit being with us..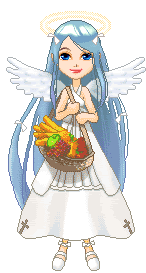 hrithick_luver - she luvs hrithik.. we all know it too....friends are really important for her in life..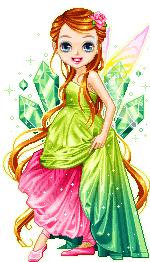 angad4sandeep - she keeps smiling always..afterall its the best curve....she loves shahid kapoor most.. and many more like saif, zayed and SRK too..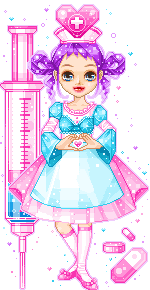 sweetness4eva - she just started watching kyph recently.. she depends on her so much..without her family members she wud not be able to watch kyph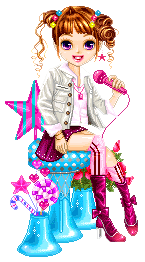 roshni kumar - adores angad kripa jodi a lot.. dashing humour..a cool buddy who cares for her family and enjoys it here..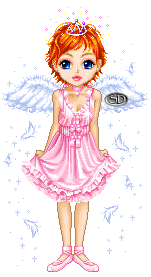 Angelic_shaz – a very quiet member.. who would soon get really active.. cares abt her friends a lot and enjoys kyph with her buddies.
sateera_angad – from the young generation in forum.. crazy abt Iqbal khan.. love chatting.. just someone has to show the signal she wud start chatting abt Iqbal.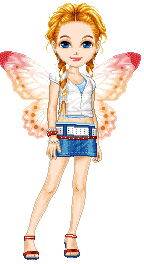 DASA - a very creative mate.. makes awesome siggys for her dear family members.. enjoy kyph.. loves to write fan fics..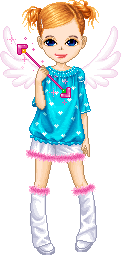 princess1_43 - cute princess in our home.. she writes awesomely.. helps her dear members wen ever they need help.. loves to chat too...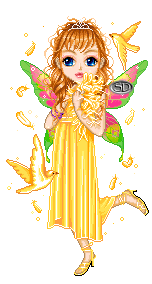 sweetchick786 - guess wht she shares common with iqbal khan.. .. the number 786 is wht he has in his number plate on his car.. lucky buddy to get tht number.. simple and cool mate..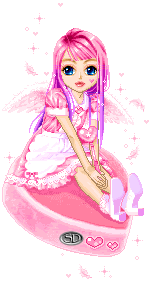 brownbarbie - her real man is jay sean.. he rules her world.. but she likes barbies too.... loves to work with her family members in helping..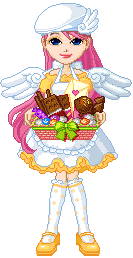 fanofangad - well, dont have to say .. she is a great fan of angad.. kyph rocks her life.. her day is incomplete without seeing her lovely angad....she really loves her friends loads..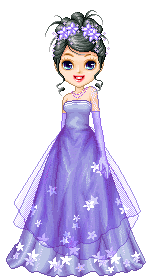 Muniza_75 - one of the older and elder members in home.. she enjoys angad kripa chemistry.. but love neha bamb more..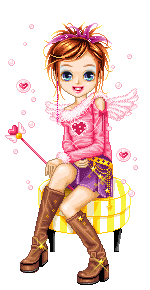 can_gal - one of the sweetie pies in the home.. loves neha a lot..she takes neha as her idol.. this sweety loves to chat.. no matter where she ends up chatting..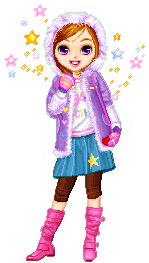 vandu4ever - one of the most intelligent buddy here.. who handle two hubbies so greatly.. her day starts with salman and ends with iqbal.. if the word khan comes to end then vandu wud be there..
lildude13572003 - her dream is to become the most successful photographer..loves sports..and not to forget she adores iqbal khan..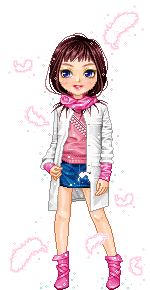 choc_freak - she loves chocolate..better say a choc freak just how her name says it al.. watches kyph wen ever she have time for her rock star angad..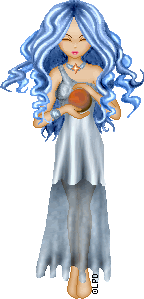 sanamkm - recently came to have fun with us.. a bit shy so mostly she stays silent.. but soon gonna rock with us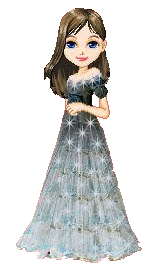 preetijaiswal19 - she cud for a date with iqbal khan.. once in a wile she visits us.. as soon as she pops she wud start talking abt her iqbal khan.. ..loves the jodi angad kripa most..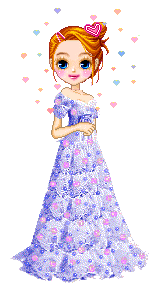 chocolate22 - second chocofreak in the family.. .. quiet and calm.. but cute and sweet buddy....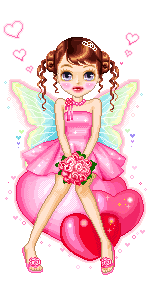 aabi - beautiful girl from pakistan.. kyph is her second home.. loves the sizzle on screen..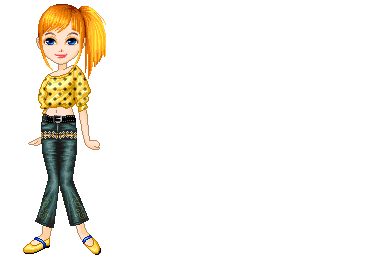 dinky21 - iqbal khan's ambassador.. a very cool person in character.. she wud be calm and sweet to all those who ppl make her iqbal as there hubbies....
iqbal_trisha25 - her dream was to speak to iqbal khan.. but she have overgone thru it by speaking to him more than tht....she calls iqbal her bro.. she adores him a lot..

Shaileeshah22 - this girl loves dancing and playing tennis.. love iqbal khan loads.. she spend most of her time thinking abt her dream boy iqbal...
.. kind and sweet member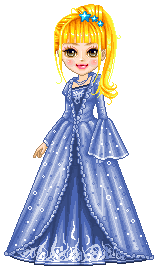 netsavygirl - just getting part of our family.. been quiet for most days.. best thing abt her is she respects the other members a lot..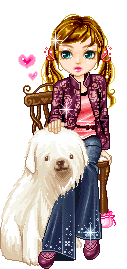 kripaloveangad - one of the youngest friends in the family.. who loves angad and kripa a lot.. she recently got married to her buddy in family nosh..

Irish_Pride - cute.. buddy who loves to help ppl.. true kyph fan who adores everything abt the show.. angad and kripa rocks her world.. she loves the family here a lot.. it means a lot to her..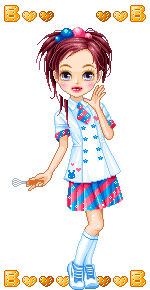 lil_meetz - just gooing thru with life as the days comes.. yet she donno wht she wud take up as a career but as of now she loves watching kyph..
Iq_Rkforever - proud iqbalian.. loves to talk with her friends.. loves to have fun.. SRK and Kajol are among her cuties on the list..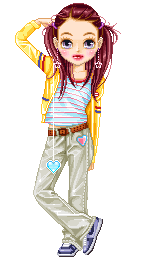 Princess M - she enjoys bollywood movies a lot.. enjoys spending time with family and friends.. sweet by nature..
hello64 - first word she wud say to anyone wud be hello....love to be part of such a great family like ours...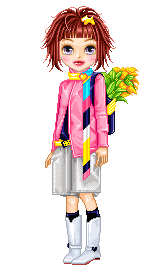 EIJAZ is so SEXY - she found Eijaz as the most sexiest person.... loves to meet her buddies in the house everyday.. she loves kartik from kyph.. its one of the best shows for her too..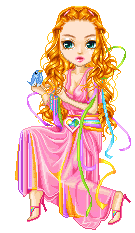 cute_lil_girl - a lil girl who have to be very cute..as her nick says all of it..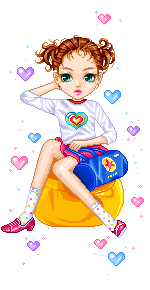 naughty_noor15 - a naughty buddy among us.. who loves to use icons most.. she believes tht icons speaks louder than words.. a sweet sweet buddy....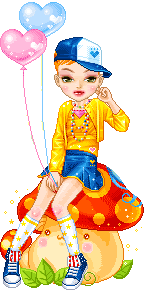 ana1 - this kind girl loves to play sports.. also enjoy her foods.. mostly pizza's lead her lists..fun lovin girl....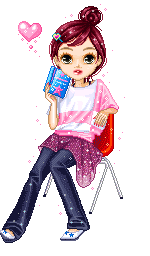 griffinmonster - she isnt afraid of any monster..as they are part of her family.. kyph is the best thing happend to her.. loves her family in here.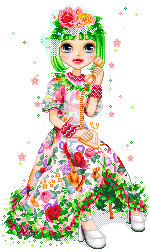 angad_ki_kripa - she wud always want angad to have kripa 4eva and eva.. she loves the dashing jodi.. she is one of the biggest fan of this jodi..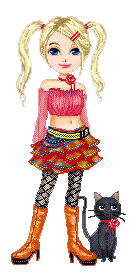 seeragurl07 - salman khan rocks her world.. he is the hottest hunk for this cuty lil girl.. enjoys her time watching him....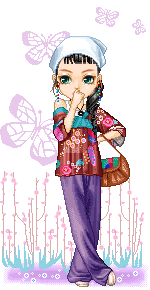 cutie_raju - this sweet chick of 16 yrs wants to be a big doctor one days.. meantime she is making the most of her teens..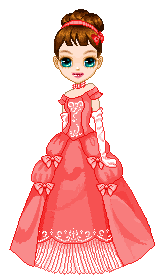 huma91 - friendship is the most richest ship for her which has no value..she cherish her friends most..
jjknrokz - great jassi fan.. loves angad a lot too.. but only thing is she dont understand the logic in these shows.. but she loves to kill time by watching them..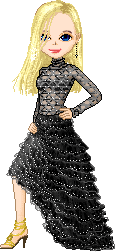 gowri14 - being part of this big family gives her lot of happiness.. tht she wud never want to depart from here..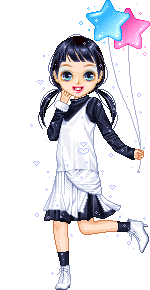 nimshah - a man loved by thousands of ppl is her man..thts SRK Khan.. she loves this man a lot.. enjoys thinking abt him....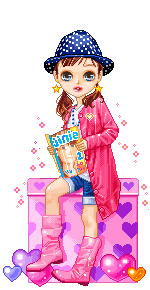 amneetkaur_24 - she is yet into her studies.. she loves watching tv during her free time..

priyatalati81 - angad is her man, her dream.. loves to watch him .. every single bit of him on screen makes her happy....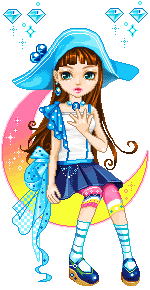 angads-lover#1 - she adores angad and is one of the biggest fan of rock star angad.. her dream was to meet the rock star one day which she got fulfilled too..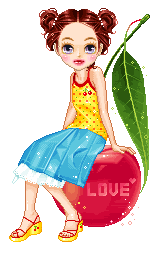 regi - enjoys playing badminton.. loves to watch iqbal and neha on screen.. her wish is to become a doctor one day soon.
mz.bollywood - her sweetness is wht matters.. she loves to collect friends..... loves bollywood .. enjoys it a lot..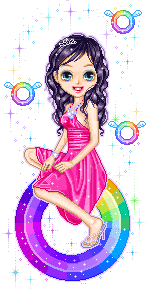 humma11 - a precious buddy among us.. rarely spotted in but a calm and fun loving person..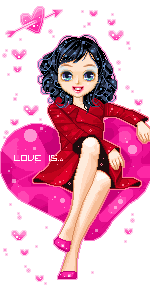 ammu - adores amey a lot.. cud fight with anyone if she can win him .. best couple on screen for her is angad and kripa..
prakriti - carefree buddy who wud name iqbal khan only as the most hottest 10 ppl .. fun loving.. iqbal khan is the perfect guy for him..
Jessie_T - open minded mate.. kind and sweet.. loves her familly..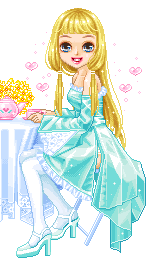 angad_nt - she watches kyph just for her prince .. thts angad.. one thing she wud never get bored of is watching him al the time..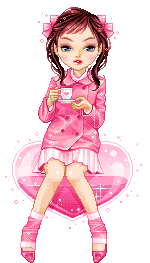 molder - innocent girl who cherish the sweet moments between Angad and Kripa always.. optimistic girl who loves to eat.
Sanril – life is beautiful for her as she takes everyday as it comes.. for her love is Angad and Kripa.. she loves kyph to the core.
Kanwal_Khushi – her biggest dream is to become a great actress and work for ekta kapoor shows.. who knows tmro she mite the be iqbal khans co star.. we are waiting..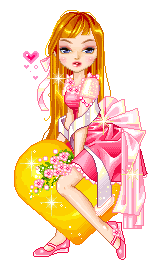 Preeti85 – silent kyph reader..everyday she comes just to read the wonderful updates in our house.. loves angada lot and adores jodi of Angad and Kripa…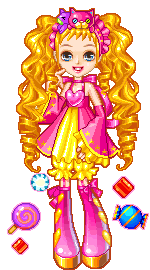 Warriorprincess – second princess in our family.. sweet, kind, caring is what all she is about.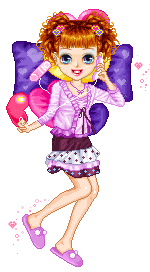 Kasha – true kyph fan who waits everyday just for the show to start, kyph gives her the most happiness.
Only_angadz – this gurl only belongs to Angad.. she is her ideal soul mate.. she adores him a lot and wish she cud meet him one day.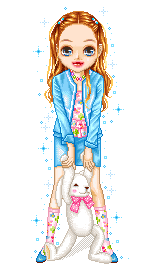 Angad&Kripa – pure jodi fan.. who wishes every second that angad and kripa remain together now and forever.
Angelsgurl – kind as an angel.. loves the chikna look of Iqbal.. kyph rocks for her as Iqbal rocks her life..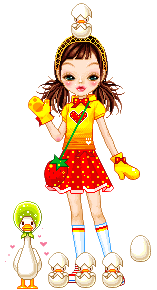 Haya4844 – her daily routine starts from entering this beautiful home to see what goes on..loves watching television.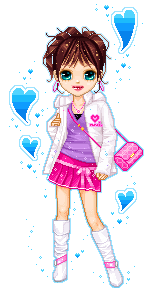 Hotnspike – hot is wht she means for Angad.. Angad is too hot for her to resist.. loves kyph and Iqbal khan..