Originally posted by hitengauri4eva
To all Gauri fans - Y do u love Gauri. Here r my reasons:

She is the most gorgeous woman ever.
She is incredibly compassionate
She has a pure heart and is so sweet and caring
She is so pretty and so friendly
She's always lookin out for others.
Is a great actress and super talented
She has the most beautiful smile ever.
She is honest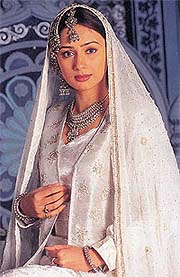 i agree with whatever u said.apart from all the above adjectives i wud like 2 add some more.
shes an ethereal beauty.
dignified,elegant lady epitomising modesty and versatility in her profession.
the best thing is she manages to look stunning with least makeup and her dressing sense is so simple yet classy n elegant.
reserved and thoughtful,loving and caring but possessive thts gauri pradhan tejwani for u.


Edited by gaurimisha - 27 March 2006 at 11:50am