Zee, Sony battle for No. 2 slot
A. L. Chougule
Posted online: Friday, March 24, 2006 at 0000 hours IST
After years of languishing in the third position, Zee TV has got its act together, consolidated its position and marched ahead of Sony which was sitting pretty at the no. 2 spot for nearly five years. For the past ten weeks, according to TAM data (C&S homes, TG 4+, Hindi speaking areas), Zee's entire day share has gone up from 13.1 to 18.7 against Sony's, which has remained stagnant at 13.1 during the period. At prime time between 8 and 11 pm, Zee's channel share has almost doubled from 7.2 to 14.1 whereas Sony has registered a slight drop from 15.6 to 14.8. What's more, according to Ashish Kaul, Zee's senior vice-president, corporate brand development, between December 4, 2005 and January 26, 2006, Zee's GRPs (group rating points) have gone up from 136 to 182 whereas Sony's GRPs have remained in range between 118 and 132.
Though Sony is still ahead of Zee at prime time by a whisker after touching a high of 19.1 for the week ending November 27, 2005, TRP numbers indicate that the battle has begun for the number 2 position that is expected to hot up further in coming weeks as Sony braces up to take on the competition head on. "We are happy but not celebrating," says Ashish "We have been in the process of consolidating our position through top, middle and third tier of programming to improve our ratings and share. We are happy to be ahead of Sony but now that we have caught up with Sony and gone ahead we are aiming for the no. 1 slot where we were six years ago. I know it's a journey and it will take time because Star Plus is head and shoulders above Zee. But we are determined to get there."
What has helped Zee surpass Sony is a good blend of reality and fiction. Sa Re Ga Ma Pa Challenge and Saat Phere Saloni Ka Safar have been largely instrumental in Zee's turnaround. Besides other shows like Kasamh Se, Rabba Ishq Na Hove and Sinndoor Tere Naam Ka have done their bit. Zee is in an unrelenting mood. Sa Ra Ga Ma Pa Challenge, which was struggling to get decent ratings earlier, but bounced back to become the channel's biggest TRP-driver ever since it underwent format change will be back next month with 20 contestants who were voted out at various stages.
Besides Zee is also working on a few slots to improve its position further. Saath Phere and Kasamh Se are expected to generate higher numbers with some interesting twists going forward. "Sa Re Ga Ma Pa Challenge has been our star performer," says Ashish. "It has delivered good numbers. Saath Phere is our other star attraction. I think the biggest problem Indian woman faces is not dowry, rape or saas-bahu conflict but her complexion. Indian woman is discriminated because of her complexion, no matter whether she is a corporate head-honcho or an ordinary woman. Saath Phere is a story of one such woman who is discriminated because of her complexion. No wonder it is such a hit in the Hindi heartland. In fact, we were looking for such a story to connect with Hindi belt viewers and we got it all right in Saath Phere."
However, Sony is least daunted by Zee's turnaround. "It's a number game which keeps moving up and down. Numbers keep changing," says Sony's marketing head Nina Jaipuria. "Zee got higher ratings because Sa Re Ga Ma Pa was reaching its finale. Obviously the show, which was reaching its finale, was expected to get eyeballs. In coming weeks Indian Idol will get cracking TRPs as the show is reaching the final stage."
< ="" src="http://banners.expressindia.com/banner/screenfullstory.js">< ="" ="text/" src="http://banners.expressindia.com/adsnew/adjs.php?para=no&n=266495841&what=zone:443&target=_blank&exclude=,">< language="javascript" src="http://www.ketoo.com/campaigns/rect_300.js"> < ="" src="http://media.fastclick.net/w/get.media?sid=22908&m=6&tp=8&d=j&t=n">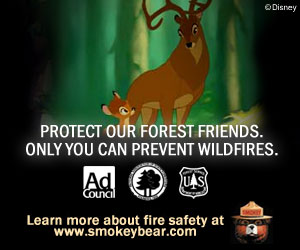 Another important point to be noted here is that the changed Sony scheduling, that kicked in three weeks ago, would also begin throwing numbers in Sony's favour. Besides the launch of Friday block under the umbrella branding Shukra Hai Shukrvaar Hai comprising two new and two existing properties will strengthen Sony's performance. "Friday has always been our strong day and we are building on our strength. With two new shows and repositioning and recasting of two exiting shows Fridays on Sony will be rocking," says Anupama Mandoloi, vice-president, on-air programming. "Sony offers real alternative content, completely different from that of the competitors. We have shown that Sony is a trendsetter and delivers real good content. With Fear Factor we are setting a new trend and taking reality TV to new platform and experience."
Speaking on the expectations from the new timings and Friday programming Nina says they should make a difference to the channel. "Strategy and execution are all based on the simple premise of the numbers game," she adds. The fact that the rescheduling and new programmes can impact primetime numbers cannot be discounted. Also Sony is working on an action plan to fight competition. It is developing new shows.
Between April and June, Sony will launch four new shows. The second leg of changes would be seen in weekday primetime. This again would be a mix of new launches and repositioning. According to N. P. Singh, COO, SET India, the changes on this front would be seen over a period of almost three months. The focus would be two-fold in this period, when new attempts in the matinee block are also planned. The shows expected would be across genre - love stories, game shows, thrillers, and comedies among others. Importantly after a gap of three years Sony is re-looking at original afternoon programming which has been Zee's strength.
Media watchers and programming experts are of the view that Sony has taken a beating because of its increased focus on reality shows. However, Nina doesn't agree that Sony's over-emphasis on reality shows has adversely impacted its ratings. "Our prime time is a mix of fiction and reality shows. The idea behind reality shows was to be innovative and different so as to give an alternative to viewer from the competition. The first series of Indian Idol was a big hit, so was Fame Gurukul. Other channels picked up the cue and came up with reality shows. In fact, Sa Re Ga Ma Pa went for change of format because of Indian Idol and Fame Gurukul."
However, Ashish doesn't think the change in Sa Re Ga Ma Pa's fortunes came with its change of format. "It's a show that is around for 13 years and has been a leader in its category. Sure Indian Idol is a brand but at what cost? They spent Rs. 15 crore on marketing alone on the show's first series whereas we spend just a few lakhs. Of course Sa Ra Ga Ma Pa has not created poster boys but it has created professional playback singers. Sony spent crores to create one Abhijeet Sawant who is yet to sing a song in films," he chuckles.
According to Ashish, apart from prime time Zee has increased its all-day channel share on the strength of its back-up programming and afternoon shows. "Star Plus is riding high on the strength of its 10 to 11 pm slots. If those two slots register a steep fall Star will crash because they don't have back up programming to arrest the fall," feels Ashish. In Nina's opinion, Zee's all-day share is better than Sony because it has some original fiction and movies at afternoons. "In any case it's not a big concern for us. We have our programming strategy in place and we will bounce back. These changes happen and these phases come and go," says Nina confidently. Anupama agrees that the second series of Indian Idol has not created as much buzz and excitement as the first series. The number of calls and SMSes too has come down drastically. "That's because the novelty factor has weaned," reasons Anupama. "But still it is our major driver property."
Another worry for Sony is that Deal Ya No Deal is still struggling for TRPs though with recent changes and new host in Mandira Bedi the show has stabilized on rating charts. "Mandira has added glamour, seduction and fun," says Anupama who feels Deal Ya No Deal has immense potential to hit popularity charts. "We are besieged by phone calls from people wanting to participate in the show. The awareness level has increased. And the show is beginning to pick up. It has stabilized around 2 TVR. It's just a matter of time bfore it starts delivering numbers. We are pretty sure of the show's enormous potential to get bigger and bigger."
Clearly the battle has begun with aggressive programming and marketing strategy for TRP numbers. But so far it is a close fight between the no 2 and the no. 3 players with no clear positions established and sustained over a longer period of time. All it would take is just one good move for either Sony or Zee to claim the No. 2 spot distinctly. The question is, who will make the right move and stay ahead?
http://www.screenindia.com/fullstory.php?content_id=12252