OK GUYS AS WE ALL KNOW SHWETHA aka TIA KA BIRTHDAY IS APPROACHING SOON IT IS ON 29 MAY SO I DECIDED TO POST A SMALL BIOGRAPHY OF SHWETA
Shwetha's Biography

Shwetha is a Gemini and was born on May 29 in Mumbai.
She went to Holy Cross Convent, Thane.
She was good at studies and was a favourite at school.
Shwetha is a Commerce graduate from Mulund College, Mumbai.
She was into the corporate world for about 3 years.
Her first job was in Aptech Computer Ltd as a marketing executive, and I was paid Rs 1902 for it.
She started her acting career with Shagun on star plus. Now a popular face on television, Shwetha has essayed a variety of contrasting roles. She is very passionate and dedicated to her acting profession.
Shwetha enjoys painting and playing with her dog, a three and a half month old black Cocker Spaniel which she has named Phoebe after her favorite character in the television show Friends.
Shwetha is Self-obsessed, she is very strong; she is sensitive; and independent.
Her motto in life-" Be a good human".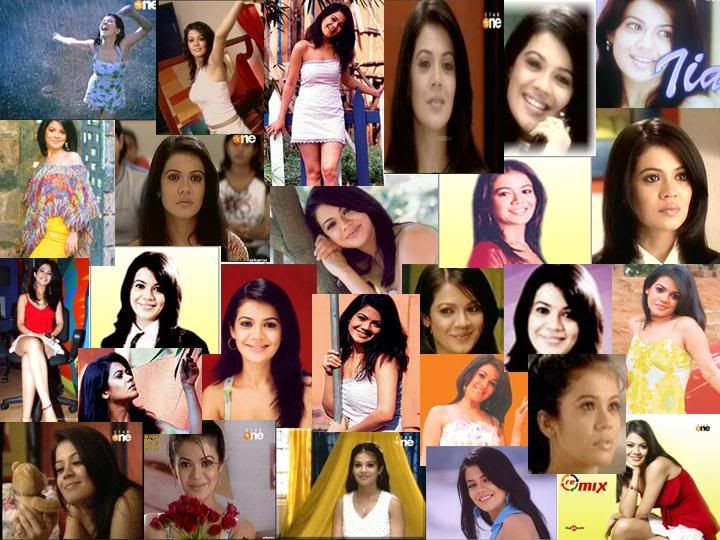 Who says success doesn't come easy. For if the budding actor Shweta Gulati is to be believed, her profession just fell in her lap. She never thought of being an actress, it just happened. She had accompanied her brother for the audition and got selected herself. And it has been a joyride ever since for this pretty face.
Shwetha's first show on television was Shagun on Star Plus.
She also portrayed a girl who lost her parents and was ill treated by her aunts in Kyun Hota Hai Pyaar in Star Plus.
She was a part of Pardey Ke Pichhey on Star Plus too.
Her recent stint includes playing the soft-spoken Barbie Dollish, Tia of Remix. Tia is pretty, stylish and loves to dress well. Her clothes are frilly, girly and the colour pink features the most in her wardrobe. She likes to dress up like a princess. But Shweta says that Tia Ahuja is most unlike her in real life. "Tia's full of herself, I am not. I had to change my voice for the role and had to act like a school kid." About her look she says," Tania Behl is totally responsible for it and I think it's brilliant coz I am getting a lot of compliments for it."

Is she like Tia in real life too? After thinking a bit she answers, "Shweta wasn't soft spoken but she's become soft spoken. Tia and Shweta are very, very, very different from each other. But Tia has brought a lot of changes in Shweta. Shweta is now become more self-conscious. She'll think twice before wearing anything. Even when I am at home I'll check my face for p***les."
Truly, Tia's character is very close to Shweta's life.
__________________
so here we can start a topic named happy bday shwetha here u can post all ur messages for her
guys i an new to the forum so i dont know how to make this a sticky post can anybody do tht for me


Edited by remixer - 23 March 2006 at 5:20am