For those of you who haven't already signed up for the Pixie Queen's club, go to the Club thread fast and fill in your details. Your name will be added to the member list as soon as you're up in that thread.
For all our other members, well here we are with our very first group activity. I'm sure when you were signing up yesterday you had no clue our first activity would come up so soon, right? But we gotta move, if we have to keep activity going. So here's our first activity. Finding out Club mascot.
Now everyone knows what a mascot is, its a representation of a club or community in the form of an animal or creature. Now our first activity involves indentifying and then selecting out mascot. Let me introduce the contenders to you.
Changu,Kamini's fav.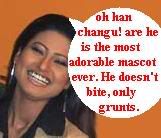 Squeeli, Amy's favourite.
kaachu,dadaji's favourite.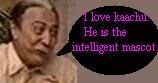 Grimpy, Adi's favourite.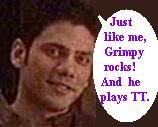 Who's your favourite? Take your pick!