Hi Friends,
Are you ready for some more
Saregamapa Challenge 2005 Mast Moments?
This number was probably one of the hardest songs attempted by any candidate in the contest –
"Saathire, bhool na jaana mera pyar" by Nihira
. It was the Top 5 Performance round, the theme was "Mentors Choice", and the guest was Kapil Dev. Ismail Darbarji made a rather controversial decision in picking a rare, difficult song for his prize student. To quote his own words, "Jab jab yeh gaana logon ne gaye hain, to woh bahut buri tarah haare hain… bahut mushkil gaana hai"…
Nihira made a heroic effort to try and match the level of its original singer Ashaji…
She did a wonderful job, however the voters did not appreciate her expertise or the complexity of the melody.
Though it turned out to be her last round in the contest, this song won her more respect and admiration from her fans and musical experts…
So, in some ways, this is a "bitter-sweet" memory…
Nihira is listening attentively, as Ismail Darbar describes the nature of the song…
There appears to be some tension on her face…
But her staunch supporters are there to encourage her… her parents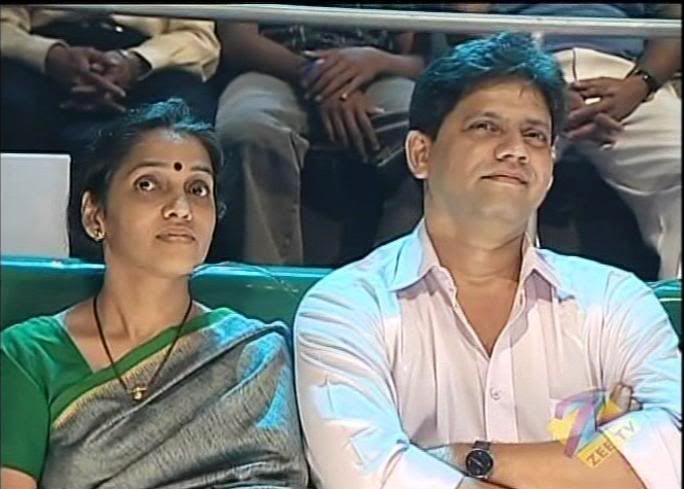 Saathi re…




Bhool na jaana mera pyar…




Saathi re…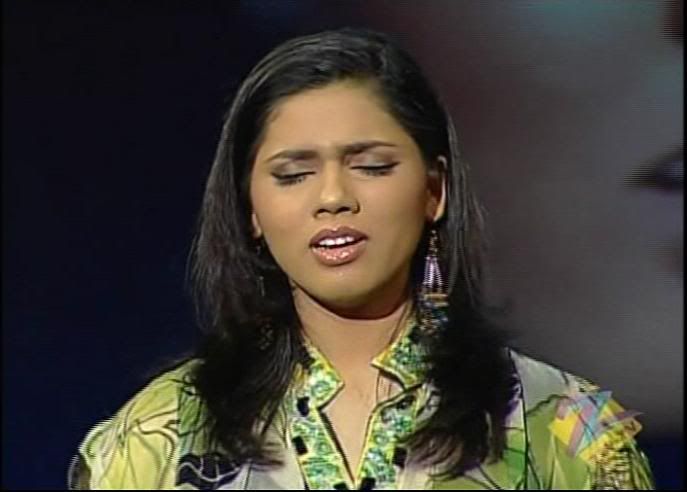 Bhool na jaana mera pyar...




Meri wafaa ka…




Ae mere humdum...




Kar le na aeitbaar...





Saathi re...




Bhool na jaana mera pyar...
Saathi re...
bhool na jaana mera pyar...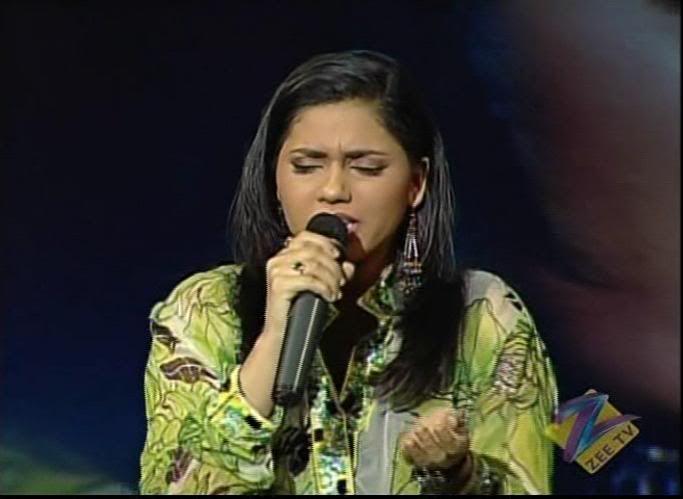 "Tremendous… Nihira, kaun kehta hai keh you can't move?
Every performance is very moving… It was fantastic… brilliant… brilliant"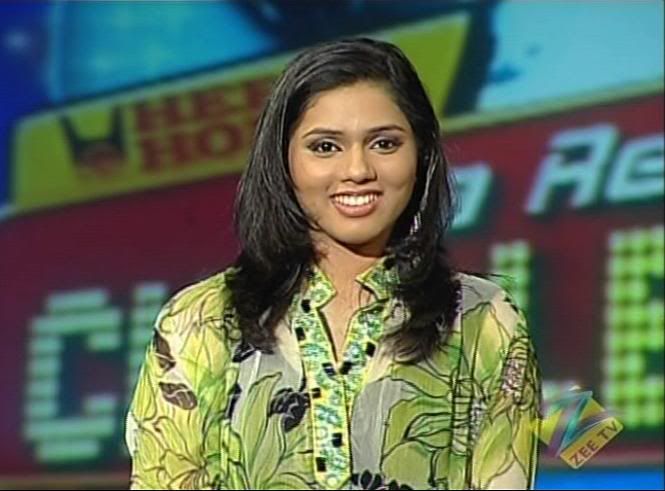 Best wishes to Nihira…


Edited by shesthebest - 08 May 2006 at 4:44pm