Originally posted by srkz gal
Aishwarya Rai
Rani Mukherjee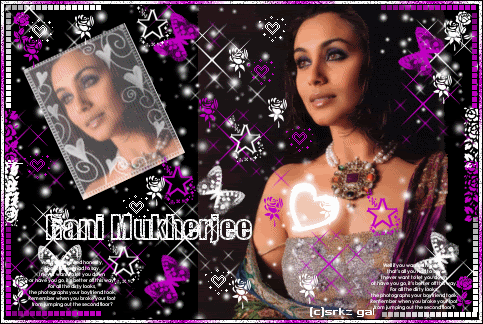 hey there! how r u?
well can u make me 1 siggie just like th is?!
i want the same colors, stars, glitter, heart, flower n all!
here are the pixs...
well can u write this statement for me, " Humko Deewana Kar Gaye! "
well can u make this siggie for me plzzzz...
Thankooooooooooooooo soooo much!
take care,
- Dharti!