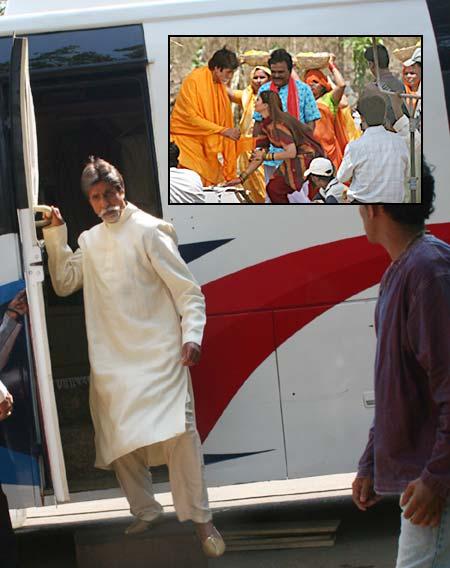 The megastar has returned.
Lots of speculation, lots of rescheduling, lots of frayed producers' nerves, lots of anticipation. Bollywood seemed to be on hold, waiting for Amitabh Bachchan.
And the wait is finally over.
Bollywood's most prolific superstar -- the man with a dozen releases a year -- returned to the sets on Tuesday.
These pictures are from the sets of Bhojpuri film Ganga, produced by Bachchan's longtime makeupman, Deepak Sawant.
The Big B plays a Thakur in the film, and Hema Malini plays his wife. Directed by Abhishek Chhaddha, Ganga stars Nagma in the lead role.
So Amitabh Bachchan has returned. Let's hope Bollywood's dismal mood lifts, and the box office soars high soon enough.