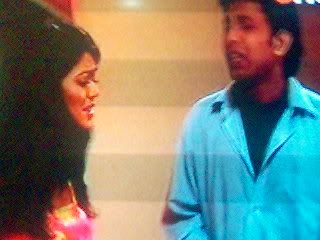 Tia is very worried about being able to rescue ranveer and is telling raghu taht she cant believe that even though ther is so mcuh money in the account she cant withdraw anything. Raghu tells her to talk to her dad but she says she cant involve her dad in all this coz her dad will call the police n she canot risk ranveer's life...
Sumeet is rite behind her n tells her that he has heard everything. she hugs her dad and her dad says he cant beleive that she is in such a big prob n she didnt tell him, he says that its a good thing that raghu called him n told him everything she says thnks n she is ready to go but then when her dad is coming along she says tht she cant take the risk coz they have called her alone but her dad doesnt allow .. raghu then says that he will be going wit her n that bcoz he is a student they wont doubt him if her dad wud go then they wud think police is involved..tia agrees but sumeet is still thinks that its not safe n syasy that he will follow them n he goes from ther.. then tia is abotu to go when raghu is coming wit her n she says that she is very thankful to him n sshe knows that he promised her dad to accompany her but she will never forget what he has done for her but this time he must stay back n she goes...
There the goons n ranveer are all dozing suddenly one of them wakes n asks the other the time n when the reply comes almost 12 he smiles n says in sometime their destiny will either change or this guy (rany) will be dead.. n then the other guy said that the fun will be in seeing whether this guy's chamiya will have the guts to come here wit the money n ranveer is geting bugged n asks them to stay away from her but the goons see tia coming n then tia come n sees ranveer tied up she is really petrified n ranveer is shocked to see her .. he tells her to go away but tia has seen the gun on ranveer;s head she is really scared n the goons are asking her to give the money.. n then in panic she throws the bag at them n then ranveer asks her to run n she runs out n clashes wit her dad n is trying to explain that the goons have ties ranveer..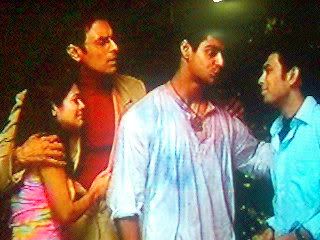 n then the goons drop ranveer on the ground n are abt to shoot him but raghu coems from behind n pushes the goons n they both escape out of ther n come to tia n her dad .. .tia hugs ranveer n sumeet is relieved ranveer thanks raghu bt raghu says it was sumeet's idea to follow tia ... n then sumeet says that b4 the goons come again they shud all leave...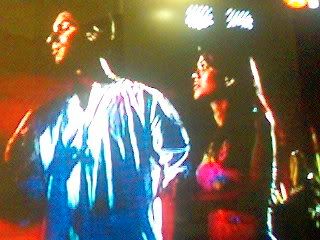 Tia, Rany n raghu have returned to coll.. n raghu says we must all go to our room n not to tell otehrs abot tis when they hesitate raghu says that ranveer might still be in danger n they may come back ... n then he goes from there...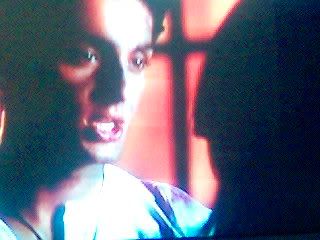 Ranveer looks at tia n tells her that he knew that she cud do anything for him.. he tells her that she was really courageous to come ther all alone wit the money...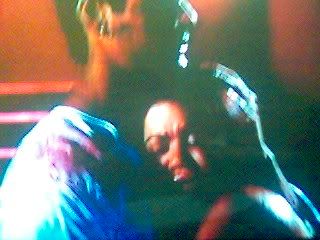 tia tells ranveer that if something wud happen to him then she wudnt be able to handle it..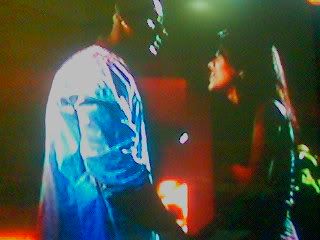 she says soemthin abt the money n he says that he is disappointed that they got the money..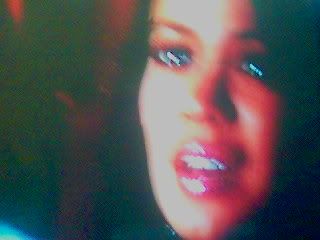 btu she tells him that thts not imp only he is imp to her.. n they hug..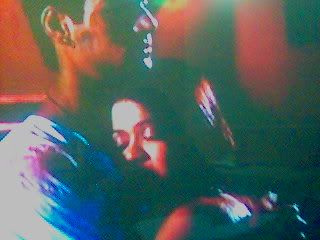 she tells him she is worried abt tehm coming back for him but he tells her that this issue is over now itself n nothing like that will happen..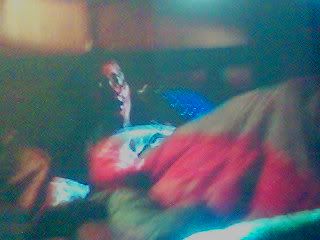 Next scene is tia sleeping in her room but geting nitemares abt the days incidents n she cant sleep.. she wakes up n is crying.. meher n pri are asking her wat is wrong n she is still crying n telling them whatever happened... they ask her why she didnt tell them before but she says she was worried abt rany..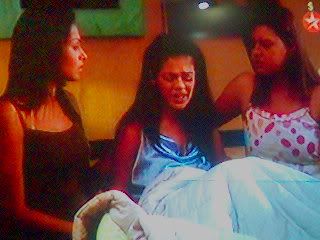 then they tell her to sleep everythign will be fine, but she cant sleep so she gets up takes a blanket n tells pri n meher she is going for a walk...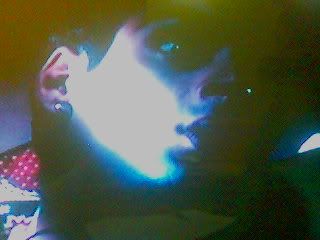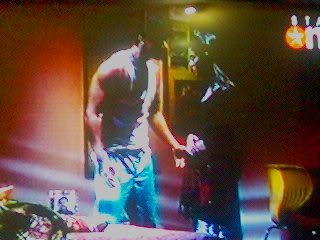 she goes to ranveer's room n ranveer sees her n is surprised n he quickly checks outside if anyone is ther.. n then asks her why she came like that wat if soemone wud see her.???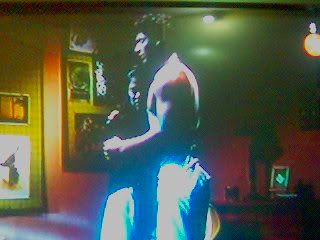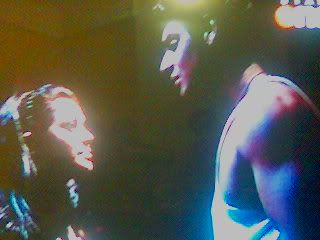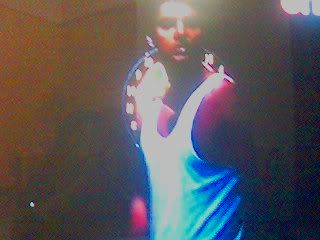 she just hugs him he holds her.. n then he again worries abt them both geting caught n expelled.. so then she goes out of his room but the security guard is around n someone comes n covers her mouth n takes her aside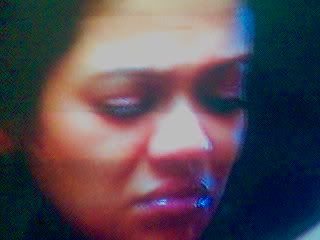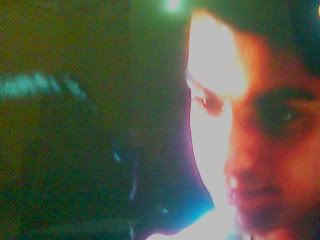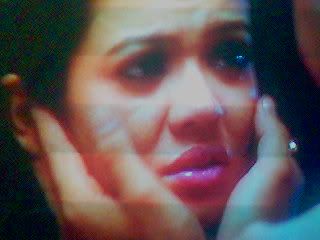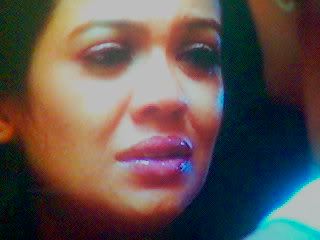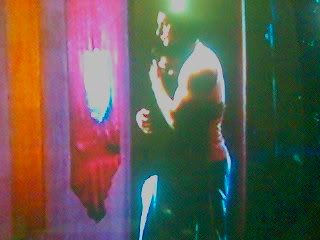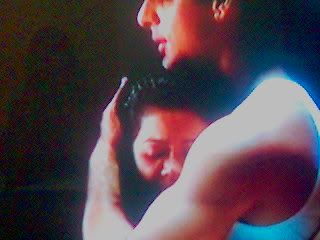 Its ranveer..
he asks her why is she out at this time.. n then she tells him that she is very scared and worried she cant sleep.. she is worried abt someone taking him away from her ...she says to him that she loves him.. he is really happy to see her love..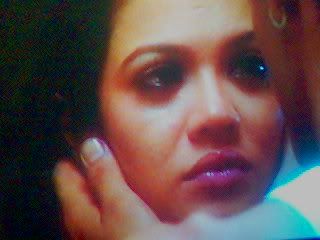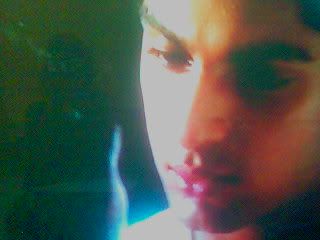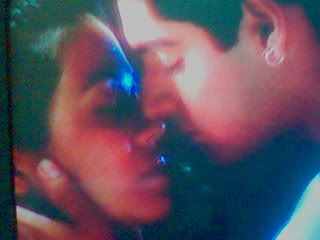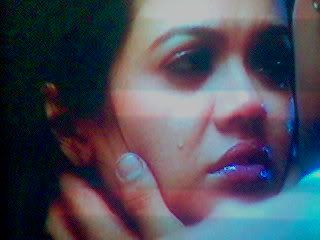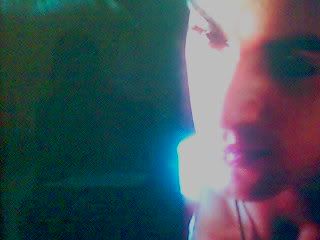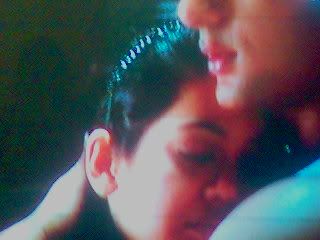 he wipes her tears n then he comes close to kiss her n she doesnt look away he stops n says that he knows she loves him n he also knows who is tia ahuja.. she doesnt have to prove her love for him.. he says he she has always been his love.. n he loved her loves her n will alwys love her.. she is the biggest proof of his love..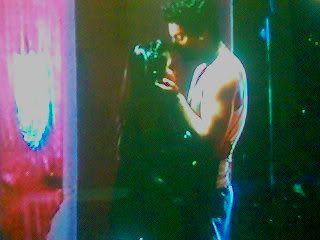 she smiles n hugs him n then they go towards the rooms..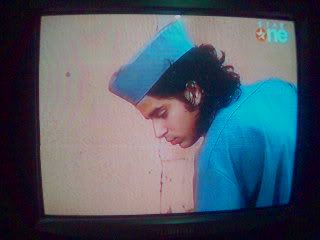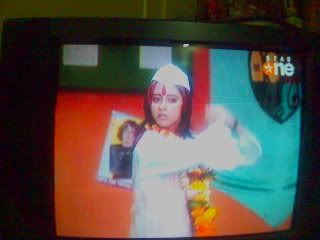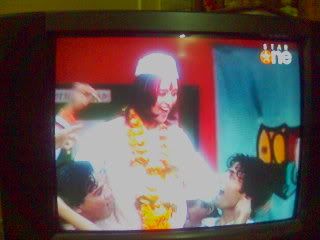 Day time scenario.. on the sidewalk is yuvi sweeping the floor wearing the poen;s uniform ... ashi is dressed as a typical politician n ppl are chanting her name is victory.. n she is very happy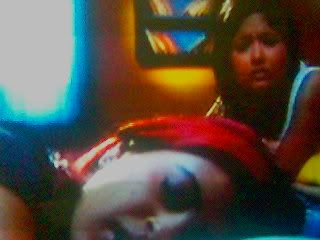 Nite scenario .. ashi;s bed ashi smiling in her sleep n even giggling ... ashi is woken up by vrinda who is asking her wats happening.. n ashi says that she saw n awesome dream n till tht dream comes true she wont get sleep.. n she comes out of her room for a stroll..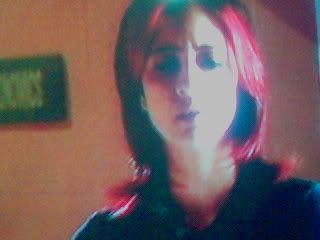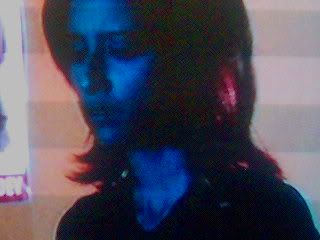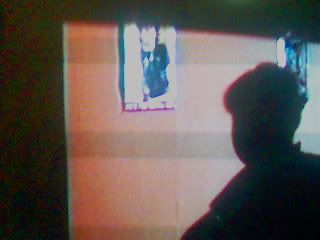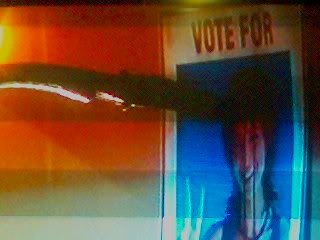 when she is out its dark n she sees some shadows.. she feels like she is being followed so she starts walking faster when she suddenly comes across this poster of her voting campaign.. which has a knife on it n blood dripping out on it..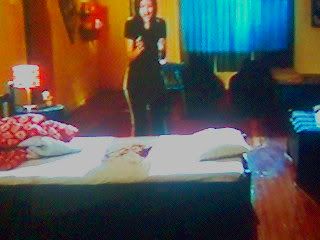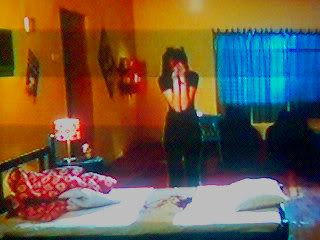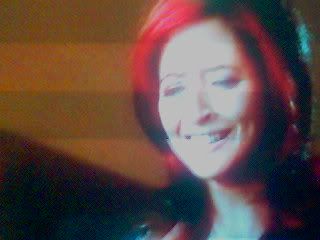 she screams n comes running into her room.. she switches on the lite only to see there is blood on her bed n she screams in total fear...
*its a shock to see ashi sooooooooo scared ! lolz*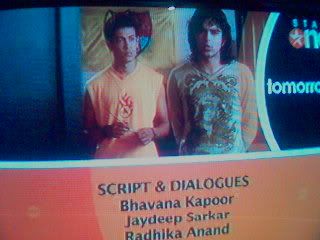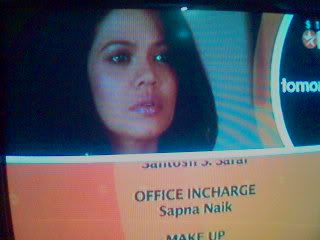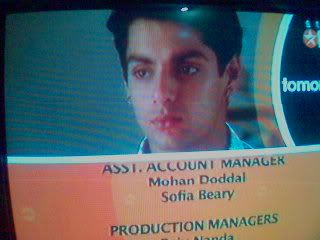 PRECAP::::: Yuvi n sid are seen, n uv says that ranveer was a lil odd he did take our joke very well usually he is up for jokes.. wonder wats wit him..
Ranveer' n shyla are in a class/room.. wehre i thnk tehy are studying n tia is watching them from the door.. there is an inspector ther that asks rany.. whether he is ranveer sisodia.. n ranveer gets up he looks at tia .. tia looks bewildered .. so does shyla.. n thats it
PS: i thnk tia is leaning on the door n watching rany n shy coz she knows that shy is tryin to get close to him.. i dont she has anyrhing to do with police.. as someone was wondering earlier ...also ranveer isnt amused by the prank probably because of watever happend to him the day before ...
nyway hope u ppl liked the update
take care
enjoy
cya
LOVE
NAMITA


Edited by aasma_remix - 20 March 2006 at 10:20am