Originally posted by thameem
Originally posted by Reema_J
Originally posted by thameem
Originally posted by Reema_J
Originally posted by thameem
Originally posted by Reema_J
Originally posted by thameem
Originally posted by Reema_J
Hey, I think it's time to DANCE!

Kaisa Jadoo Dala Re
Kaisa Jadoo Dala Re
Aisa Jadoo Dala Re
Aisa Jadoo Dala Re
Surmayi Hai Ujala Re
Aisa Jadoo Dala Re
Jo Meri Zulfon Se Khele Re
Bahon Mein Mujhko Le Re
Aisaa Hai Koi Dilwala Re
Aisaa Hai Koi Dilwala Re

Aayi Re Main Aayi Aayi Aayi
Masti Banke Chayi Chayi Chayi
Hosh Kisi Ko Naa Aawe Re
Mitha Zehar Chal Kaye Re
Aisaa Labon Ka Yeh Pyala Re
Aisaa Labon Ka Yeh Pyala Re
Aisaa Hai Koi Dilwala Re
Aisaa Hai Koi Dilwala Re

Dheere Dheere Hole Hole Hole
Mere Dil Pe Dole Dole Dole
Sholay Ke Jaisa Bhadkega
Sari Umar Woh Tadpega
Aisaa Jiya Ko Hai Ochala Re
Aisaa Jiya Ko Hai Ochala Re
Aisaa Hai Koi Dilwala Re
Aisaa Hai Koi Dilwala Re
Kaisa Jadoo Dala Re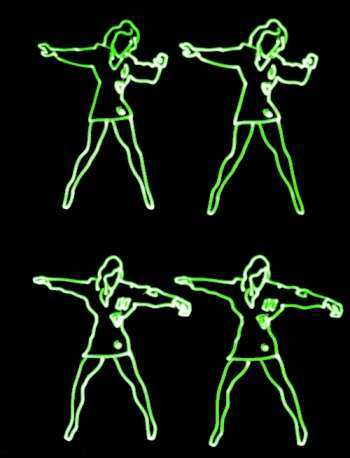 Ahaaa..kya song hai bahuth shor hai iss gane mein....sirf main hi nahin hila saath mein mera computer aur table bhi hilgaya....
GREAT! That's exactly what I wanted!
O..I see....you really hila diya yaar....yes the song was suitable to party thanku reema
Thanks Thambu! Tumne abhi kahaa ke you're a non-stop dancer, to please lage raho!
yeah..only upto the end of the song....samjhe..?
Okay, samajh gayi! To ky doosra gaana pesh kiya jaaye?!
party hai yaar poochna kya....lagado dvd...
Chalo, to pooche bagher main apni marzi ka ek gaana suna deti hoon!
Ek munda punjabi
Jide nain sharaabi
Menu love you love you aankh di
Oh dil le gayi kudi
Oh dil le gayi kudi gujrat di...
I love this song these days, maybe because I hear it all the time especially since Anuj has sung it so many times!