Originally posted by Eijoo''s_Angel
Originally posted by Urooj3k
Originally posted by j y o t i
hey great idea!
i live in the suburbs so theres nothing great here, but T. is only 15 mins away plus i used to live there so ill post pics of toronto...
CITY HALL:
CASA LOMA:
EATON CENTRE:
SKYLINE:
ROY THOMSON HALL:
OLD CITY HALL IN NATHAN PHILLIPS SQ.:
HOCKEY HALL OF FAME:
CNE GATES:
CN TOWER: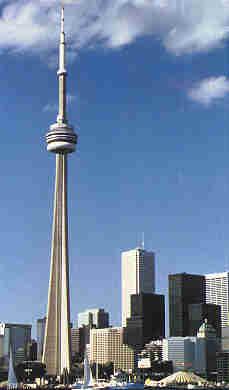 SKYDOME/ROGER'S CENTRE:
HIGH PARK:
i live here tooooooooooo
ya same!well i live in bramtpon.but dats around toronto!
but which toronto is dis?cause dis city is beautiful and where i live....
lol
....I live in Etobicoke.....
Well....i tink these r jus picz of sum realli nice places in toronto....
otherwise.......