ok ladies n gentlemen.... here's presenting today's pic of the day.......
Actually there are two PICS of the day not just the PIC of the day.
Pic 1 is of the Weasley Twins (James n Oliver Phelps)
Pic 2 is of My favorite Draco Malfoy.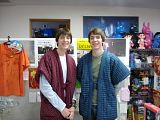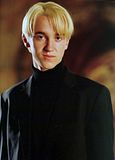 please note these are clickable thumbnail....click on them to see the full size image.
so how do you like them.....please post your comments on them.
regards,
tejas


Edited by albusdumbledore - 16 March 2006 at 11:53pm