Originally posted by sweetsorrow18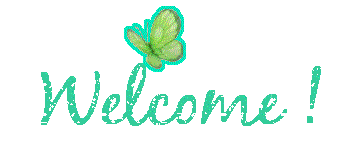 i have been meaning to create this post after visiting the members lounge and seeing Anoli with his family...me thinks...."yaar where is my JJKN family?" so i decided i shall make a portrait of all the girls and guys in this forum


Please forgive me if i have forgotten anyone



Lashy - the coolest mod on the planet

She rocking her modern black dress with silver stilettos


minnie - the other coolest mod!!
she rocks her besharam skirt and her pappu Snowball



this is mika...the coolest viewbie in the family

shes relaxing and chillaxing on her comfy chair



this is our dear Buffie
she's alwayz stylish with her words and wear

shes rocking with her angry doggie named Shoelie



Moni....most funnest di and the "star" of the family

i love your purple hair yaar...too good
lekin moni, ur shorts
are besharam na?




the rani of hearts....ms.Hema

im loving the yellow bows in your hair hema...
we should pass the hair tip to maddy




this is my loweliee priyuuuu the donness
she is the queen of pink..haila she even dyed her
cats fur PINK!!
she rocking in her fake furlined coat and poses with
her tempermental billi named shilpoop....

this is none other than my tiki...aka Taheera
here she sits on her balcony of her mansion
with a glass of red wine and a rose given to her by her hubby, Splinty..
lekin she looks like the latter pic when she does her tiki dance with
flame throwers

*note: this pic was taken before she got preggy
*



this is our mt.Abu...aka Aabha
she purposely took this pose b/c of the lowelie flowers
that grow in Abu.....she is looking very beauti-phool in this pic




this is Mallika..aka Bhootu
sorry bhootu, could not find a pic of you in your bhootu getup

lekin here she is in her demin outfit




this is our dear AMU
who used to be an avid fan of KYPH..
lekin she has switched over from the dark side

her she poses in her denim jeans and besharam top



this is our dear Sheenz
this was taken before she was taking her pappu Purab
out for a walk



this here is tablet...
this was taken when she was carrying paneer sandwiches
for apu



none other than Monica, the #1 actress

shes posing in her designer white gown...created by Manish


this is my Khairu di.....

shes walking in rainy seattle showing off her new pedicure



this here is SONIA!!!!!!
the sweet that she is, she sports a stylish skirt and top
and two cute si choties like maddy once had



this is lowelie sid...aka ROMA on JJKN

shes posing in her loweli red dress....
congo for being on JJKN once again



this is the lowelie Neelam di
this pic was taken during her trip to Niagra Falls



this is awesome ANJU DI.....

here she is in her stylish suit vut

congo for being bakri once again di



this is puneet
the hipest and coolest gal in the fam

shes got her own wicked style




this is blue lotus.....as u can see

she is swinging on her vine swing

where is ur tarzan lotus??
(me jking yaar)



this is the wonderful TINA!!
she is posing with her new bicycle
which matches her purse, kya combo hai yaar



this is awsome Hansa
here she is caught with her cellie
may i ask who you are talking to Hansa



this is joyous jyoti....
she is seen here posing with some
pretty flowers and an awesome skirt




this is sweet Sharila Di
shes dressed in her elegant evening wear
who knows, mayb shes going to do some ballroom dancing
with apu



alwayz classy CLASSE!!
shes caught here leaving her penthouse suite



the lowelie prachi!
super denim chic! i like ur hair




this is our lowelie JP aka Jprasad
style, wit and glam is what shes all about



this is the pretty Princess (Princi)
this pic was taken right after she finished a
delicious chocolate croissant



this is rocking Enigma
This pic was taken after she saw Jassi's
chusma the past few days ago...she thought she wood
go out and get the same ones



this is deepa!
this was taken outside her villa in spain

she loves to horseback ride her horsy name Chiranjeet



this is our dear blyton with her billis
billi #1 : CJ

billi #2 : Gajendra



the cool LR!!!!!!!!!!!!!





this is our dear....Shakil!!!!
hes the only other guy i know in JJKN

lekin hes the coolest!!


gah we cannot forget nomi!!!
he is the jaan of the forum and family
without him....many of us would miss out on the JandA lowing

thank you nomi!


the rocking Koolsana!!!
shes posing here in her Unda chair




the OnlyJassi of the family
here she is chatting up on the tellie
with her friend Khush



the lowelie JK
showing off her runners in the rain




our Fan no 1 with her tiger named Sheru

and her three talking besharam parrots Khush, tiki and priya



this is the cute current chaos....here shes
seen eating numerous lollipops!
Chaos, save some for me yaar



the cool clana
she poses here with her funky and fruity skirt



this is our dear Pooja (leo_pooja)
she seen here in a simple getup lekin a stylish headband
that would make shewli throw a temper tantrum

*trust me, u rock it better than her


the smashing saadili

here she in her canoe, which is in her garden



this is our dear preet
alwayz smiling on the family/forum
shes rocking her besharam frok




the always chatting CHATTERBOX

here she is...chatting as usual

lekin yaar...do you see the billi beneath you???

this is dear BROWNPRIDE
shes seen here sitting on her sparkle donut

did we catch you at the wrong time dear????

she is known as APURVA

lowes the color of bananas
and apu also drives her bananas




this is sweet si Sharmi
alwayz rocking the forum/family
here she poses with her cute sa purse filled with lowe notes
for Apurva


this here is our sweet si Jasmin...
you see her hear posing with her beautiphool flowers!


This is titli agnihotri!
shes is seen here peaking out from her ballet class

i didnt know she took ballet



this is puja!
shes posing with her star outfit

puja, can u tell me what ur shirt says
me cants read it


sweet si Sawagat
this pic was taken on a winter's day before
Sawagat when skiing in her killer heels

(okay i know makes on sense
)




this here is dear nibbles
here shes nibbles on some fruits and cookies!


this is dear dear ketaki_ry
she shows us how much she loves JJKN parivaar in this post



this is Aish...
she's a big fan of angad and kripa

lekin its okay..we still lowe her



this here is devil 100!
lekin hes such an angel


this is our dear dear doctor ji (drkrama)
she is seen wearing a stylish doctor's lab coat
over a hip jean skirt (besharam??) and top



this is our sweet si honey lime!! aka limey!!
the carrier of news she sports a stylish and modern outfit




this is dear momo!! (momogirl)
she's seen here in her summer outfit
just come back from picking flowers for her friend Khush



this is sowmyaa sitting on her roof!!!
she's the one with a hundred husbands
sow (100) myaa (husband)



this is our CuteLovelyGirl
she's looking cute and lovely in this picture
with her rocking red boots




this is the amazing Anjali (Mauratian!)
shes seen here in a dazzling mini skirt (besharam
)

and last but not least



me (khush)!
and this is my JJKN family
i lowe you allll



I am EXTREMELY sorry if i have forgotten anyone!

please just send me a simple pm
and i will add you to the fam portrait as soon as possible!!!!!!!



*lashy could u make this a sticky please
*

Khush
awww!my kushi mushi di! iam so proud of u!!its such a cute family! thanx di! and u made me sprty!ooolala