Originally posted by bigmouth
Originally posted by kuljit
Originally posted by bigmouth
Originally posted by kuljit
Originally posted by bigmouth
Originally posted by kuljit
oye kulli my dearest sallu-lovin sis
!!!!!!!!!!!!! u totally deserve this
...and hopefully you will keep coming on i-f regularly and being my best bud
i will luv ya foreVeR!!!!!!!!!! and these are for u---
love, himani
hey himani
thx so much for glittering thing. yaar i m feeling really special
u r my rani mukhraji yaar. u know whenever u say "oye kulli" mujhe rani ki yaad aa jati aa
.
love u my dearest sallu loving sis
love u sooooooooo much
thx once again
kulli meri jaan!
np about the "glittering thing"
of course you're special! more than any other sallu-lovin gurl here at i-f!
(that includes me
)
aaaaawww....thanks for calling me rani yaar
i love u for that
and for everything else u do
oye hoye...tu rani ko boolti kab aa kulli
but thanks again
love u with al my heart!
love,your sallu lovin sis,
himani
p.s. hAppY hOlI yaarz!!!!!!
thx so much dear
ad u r my rani mukhraji
love u too ad happy holi
kulli
i love u jaanman
okay so here's something aaj ke anand ke liye
omg he lewks DAMN hott in this one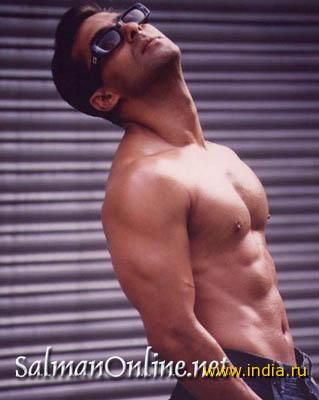 sorry all who are disturbed (i'll be surprised if anyone is though) but i could barely find any pix when sallu was wearin a t-shirt
o well deal wid it
so cute
love yaaa!!!
himani
omg himani
these pcis r kiiling me yaar
love it
thx so much
love u
how cute
Ek nazer mein bhi pyar hota hai maine suna hai
kitni cute smile hai
hai
in CUTE pix ko dekh kar toh meri death hi ho gayi yaar
iss hi baat par ek shaandaar gaana
[B} humpe yeh kisne
hara rang dala
oooo humpe yeh kisnee
hara rang dala
khushi ne hamari humien.....
maar dala
ho maar dala
mm maar dala
allah maara dala
waah kuljit tera kya kehna
that last one is killin me man...omg his smile
u know that ad on zee the "rockstar" one wid our sallu in it omg that always gets me excited
okay well u deserve sometin back, so here ya go
the new cute crew of all time
thts so sweet himani
salman look really sweet and his smile dekh ke toh my dil goes hmmmmmmmmmmmm
thx for the song and for the pic dear
love u hamesha
kulli