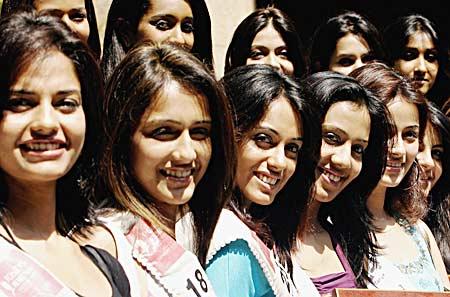 Who will the next Miss India be?
The beauty pageant is heading towards its finale, and the hopefuls are grinning excitedly for the flashbulbs.
In this shot taken in Mumbai on Sunday, we can see a dozen girls who'd give their eye-teeth to walk the ramp, gush about Mother Teresa, grace a magazine cover, and debut in a Mahesh Bhatt film.
Which of these will make it to the top three? All will be revealed as the contest ends on Saturday, March 18.