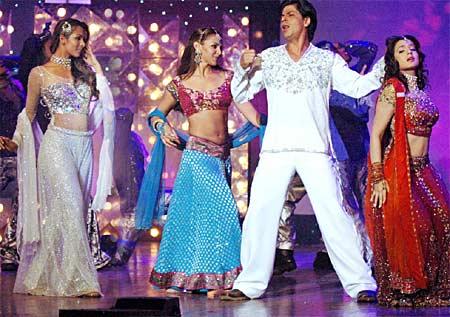 Shah Rukh Khan is in the mood for women.
And electronics.
Even as the superstar toes the endorsement line for Compaq and Hewlett Packard, he hasn't forgotten his old commitments with Indian consumer goods giant, Videocon.
Accompanied by Malaika Arora (far left), Esha Deol (centre), and Amisha Patel (right), Badshah Khan rocked a Mumbai audience on Sunday for the launch of Videocon's LCD and Plasma TV range.