"Happy 30th birthday Gk

Well seriously You're a talented actor as well as an amazing painter...& let's not forget about your brilliant sense of humor that gets me everytime!!!!
I will always support you and be a true fan
...May today be filled with sunshine and smiles, laughter and love...May GOD bless U...Love U loads
... "
Noor
Hi Gaurav!!

Here's something I made, just for you:

The king of our hearts ...like a card of hearts .
Displaying a sincere heart ...The one that is blessed with the symbol of love and warmth
Never seen a more hard working and down to earth person,always so humble and honest.

He is so fun loving and rocks every gathering he is in.
No wonder he is loved so much by family ,friends and fans...totally and unconditionally...our Lovable Lalla He is the best ...Wishing him the best for today and the year ahead!
Happy Birthday Gaurav !!

You are always thought of
in a very special way,
And you're wished for
the finest things in life
Today and every day!
Happy Birthday!!!
Lots of Love from Maryam
So many wishes
So many smiles
Too many memories
Too few words
With one big birthday
Happy Birthday!

Many Many Happy Returns Of The Day Gaurav
From Tanya
Happpy walaa Buddday to the most awesomest guy!! Wish you a very Happy Birthday Gaurav! May you continue to shine like a million stars.. Wish you all the love, happiness & success in the world! May all your wishes come true.. God Bless!
Ekta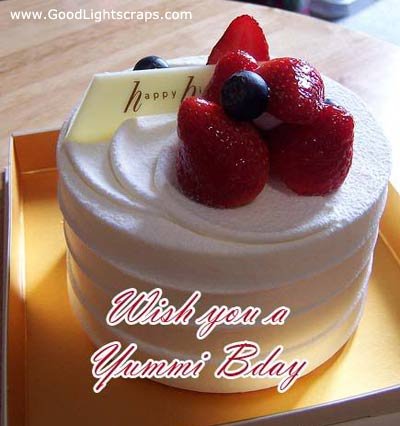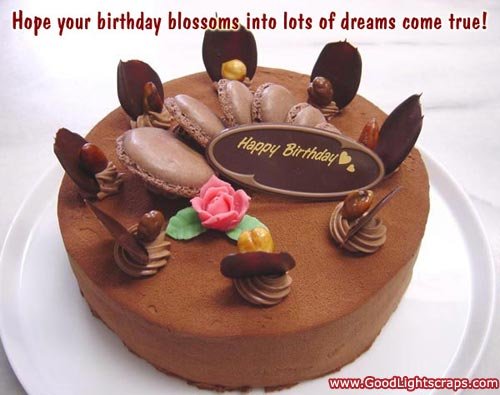 From Bhawna
Haaappy Birthday Gaurav. You are an epitome of talent and excellence. Hope you have a great birthday. Enjoy your day to the fullest. I totally admire the person in you and the perfection in you as an actor. Very few people are like that. Y0u are unique and gifted, Gaurav. Love you always <3

From Yamini
happy birthday!
From Sano
happy birthday gaurav !!!
have a blast..
love u alot..
keep rocking...
From Varsha
Happy Birthday Gaurav!
Love you, wish you get all the success & happiness in the world
You're the best actor ever & awesome human being
You always bring a smile to my face
No one could have portrayed the roles you have the way you did
You are perfect in every role
Loving you as a host
Love you loads
From Zaara
Hi Darling Gaurav,

Wish you a very very very happy 30th birthday' May this year bring all the success,
happiness, contentment and love that you have ever wished for' May God protect
you from all evil' May you have a beautiful life with wonderful friends, fun, masti,
jubilance and genuine laughter'

Well, what can I say about you' I think by now I have spent my entire vocabulary
expressing my love, admiration and respect for you' There is not much that I have left unwritten, thanks to India-Forums' But this year, you made me revere you even more'
When DSDV ended, the way you actually had the courage and simplicity to make fun of yourself, made me feel that yes, he IS what he portrays' He is truly a beautiful human being'Trust me Gaurav, not many can keep up the same spirit and sweetness even after having been met out with such unfairness'OK OK I hate myself for making the mood so somber'It's CELEBRATION TIME!!! Let's talk about something nice and happy' A few weeks back, you touched me with your warmth yet again' Never before had I thought that you would actually entertain my stupidest possible phone call, talk to me
in that familiar friendly voice, understand my sill craziness and actually tell me where your house is in Kanpur!!! I mean, who DOES that!!! I can never forget that you actually wished me Happy Diwali!!! Trust me, I was jumping all over the hotel after that call'!!!
And never before had I expected your caller tune to be so wacky!!! ;)'And also, treat someone that doesn't really mean much to you except that she is your fan, with so much respect and care'Awww' you are adorable'

You deserve only the best' And now that I look back on the time that you had first
joined TV, it fills my heart with pride that you have done just SO much in your life!!!
The multifaceted talented man we see, the hearty laughter that we LOVE with all our hearts, the close friends you have made, the respect that you have earned for yourself, the controversy- free persona you have, are all part of the beautiful life that YOU have carved by virtue of you being what you are'That's what makes us love you genuinely' Apart from the hotness, good looks, and sense of humour, we value you for your WORK' And even more importantly, we LOVE you for what you are' And trust me, that is something that is extremely difficult to achieve' Even for actors whose shows have so- called high TRPs' Kudos to you for everything' Heck, I don't even have a favourite in Bollywood or Hollywood, leave alone Tellywood' Except you, of course' Today if so many of your fans adore you, it's all because of you' If I have been following your career religiously for over 5 years, it's all because of the awesomeness you bring to my life' After a hard day, I know you can always rely on you' For your contagious million dollar smile, your funny and adorable jokes and YOU in general' unquestioningly, selflessly bring a smile to my lips' Always' Without fail, unconditionally'
You know what I love about your work the most? The subtleties' Everyone can enact romantic scenes, dance with the actress, wear nice clothes and speak out lines given to them with the typical "hero"- expressions' But you have this HONESTY about you that is so refreshing'When you stand in the background without saying anything, when you bring your individuality into every scene' When you DO nothing but your eyes say everything'.That's when you're at your simplest best.

Not that we love you any else when you speak!!! You are an EXPLOSION of fun and
energy then'Case in point, your most recent endeavour in Nachle Ve, where you are a cracker!!! We adore, adore, adore you and will keep loving and supporting you no matter what'

So, just be fearless and do what you love the best'Pursue your hobbies,have fun,
work on whatever you want, and be HAPPY'and never lose that million- dollar,
heartwarming smile'As you rightly said, that is your best asset'

LOVE YOU
With all my heart!!!

As a birthday gift, today I want to gift your favourite things'

Kanpur' <3

Your school'

Malai Makhan

Kaju Barfi

Heehee!!! :D

And blessings from your favourite bhagwan!!!

I am not talented or knowledgeable enough to make beautiful creations for you' But hope I could convey to you my heartfelt love and best wishes'

Have a blast!!!
Love you shooo much!!!
Shreyashi'