Originally posted by angelic_leena_3
once again awesome post janavi
i love this scene
jus look at karan's eyes..
and who can forget this scene..look where's karan's hand?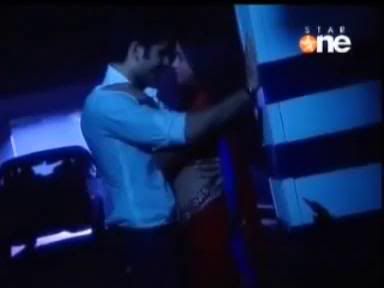 only they can do this..awwwe..i am missing them like hell...
angelic_leena...
such mai...very hot choice yaar...
i like both ...
but specially first one ...in this scene what the shaan attitude...!
they kill me... in this scene first time shanak very close each other...
shaan nose almost touch her cheek...
very hot
remember this scene how he pull her... hardly and pin the wall...
secand one uff!
speech less...!
shaan hand khanak bare waist...