~Articles~
Monali Thakur (born November 3, 1985 in Kolkata, India) is a singer who rose to popularity around the world after placing ninth in Indian Idol 2, the Indian version of Pop Idol.

Like many contestants in Indian Idol 2, Monali Thakur comes from a family where music runs in the genes. Monali's father Shakti Thakur is a professional singer and actor in Bengali film industry and her sister Mehuli Thakur-Goswami is also a playback singer in Bengal.

Monali started training in classical music under Pandit Jagdish Prasad in Kolkata.

Monali has represented her school and college at several inter-collegiate competitions and has won laurels at various levels. She is a star amongst her college crowd who absolute adore her for the way she sings Punjabi numbers and soft, romantic western numbers!

A big fan of Cline Dion, Monali aims at being an international pop icon and considers Indian Idol as the stepping stone towards her ultimate goal. On the Indian side, Monali loves Asha Bhosle and Sonu Nigam for their graceful presentation and style.

Monali loves to have junk food and considers her dog Suji as her best and only friend and her biggest fan. In her spare time, she loves reading and is also fond of surfing the internet. If for some reason she doesn't pursue singing as a full time career, Monali says she would continue to be associated with music by becoming a music tutor.

Monali's favourite songs are many. They include: "Yeh Kahan Aa Gaye Hum" by Lata Mangeshkar; "Baharon Phool Barsao" by Mohammad Rafi; "My Heart Will Go On" & "Because You Loved Me" by Cline Dion; "Goodbye" by Air Supply & "Mera Kuch Samaan" by Asha Bhosle.


Indian Idol 2 performances

Top 28: O Mere Sona Re Sona by Asha Bhosle
Top 12: Sandesey Aatey Hain by Sonu Nigam
Top 10: Yaar Bina Chain Kahaan (Rmx) by Saheb
Top 9: Piya Tose Naina Lagey by Junoon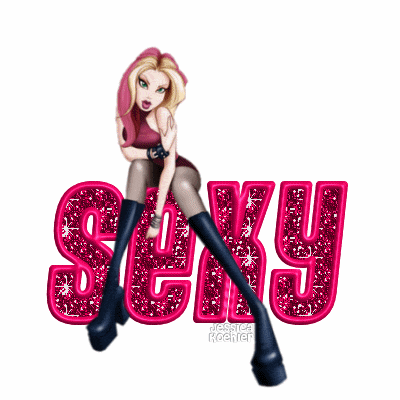 Monali Thakur out of Idol race!

This is one shocker of an elimination! Monali Thakur, who impressed the judges with her powerful rendition of popular numbers, left the stage amidst an atmoshere of gloom as she was voted out of the Indian Idol race.


Ironically her last song at the galas was Kabie Alvida Na Kehna!

"I don't think I sang that bad. I strongly believe I had the potential to move ahead," says Monali Thakur in a state of shock.

Monali is the first contestant from Bengal to lose her grip on the competition, despite a steady performance throughout. With her father Shakti Thakur, a professional singer and actor in Bengali film industry, her sister Mehuli Thakur-Goswami, a playback singer in Bengal and classical training from Pandit Jagdish Prasad in Kolkata, Monali had all the ingredients necessary to crack the ultimate Idol test. She always chose appropriate songs in the galas, and even experimented with singing a male-voice song, performing really well in all the rounds. She was last seen on stage singing Piya Tohse Naina Lage Re for which she received accolades from all the judges. Guest judges Kareena Kapoor and Priyanka Chopra too referred to her performance as "fantastic" and complimented her presence in front of the camera.


So where did she lose out? The question that haunts her supporters, family and the judges too can only be answered by those who did not vote her into the competition again.

"I am really shocked with the results. I don't know what is in the mind of Indian viewers. They have brought Meenal, Karunya and Monali in bottom three. It's is unbelievable. I don't have words to express my disappointment," said Anu Malik after the announcement of the results.

But, this is not the end of the road for Monali, who received a playback offer from Anu Malik as she left the show!!!


ndian Idol 2 loses another girl
Monali Thakur, a favourite of the judges because of her extra ordinary talent, is the latest girl to be voted out of the Indian Idol 2 show.

BY A CORRESPONDENT

11 February 2006
MUMBAI, INDIA

The Indian Idol 2 on Sony Entertainment Television is nearing its climax. The contestants are down to just 8 as on 11 February, 2006.

The latest Indian Idol 2 contestant to get voted out was Monali Thakur from Kolkatta. Monali was a favourite of the Indian Idol judges, and her exit was totally unexpected. Amonf the last 8 contestants remaining on the show now, only two are girls - the rest are boys.

There is no dilliwallah either, while there are four contestants from Mumbai. Do big cities have an advantage in the Indian Idol 2 contests? The same doubt was voiced after the original Indian Idol too - in a city, there are many to vote for you, specially through SMS voting, and you automatically get a better shot at winning the Idol contest.

here is another 1 frm http://www.digi-help.com/media/indian-idol-2-contestants.asp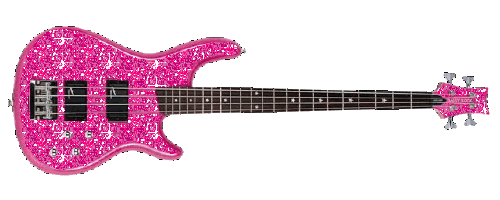 City girl voted out
Screen On & Off
It's not over: Anu Malik with Monali Thakur

She was the darling of the contest and everyone would go "she's so cute" in chorus every time Monali Thakur would take the Indian Idol stage. But the audience had other ideas as the Calcutta girl — daughter of singer-songwriter Shakti Thakur — was voted out on the Tuesday episode of the Sony talent hunt show.

"I am really shocked with the results. I don't know what is on the minds of Indian viewers. They have voted Meenal, Karunya and Monali in the bottom three. I don't have words to express my disappointment," said judge Anu Malik, after the announcement of the results.

Monali, expectedly, is completely shattered. "There is something wrong somewhere. Ami oto kharap gaini," she told Metro just before packing her bags to take the flight back from Mumbai to Calcutta. "I strongly believe I had the potential to move on."

After the shocking announcement, Monali sang Kabhi alvida na kehna with the rest of the finalists joining her in her finale.

The only solace for Monali is judge Anu Malik's offer to sing playback for him in his next score. "I will come back to Mumbai and take up Anuji's offer to sing for movies," said the girl, still in a state of shock.

The next gala rounds of Indian Idol will have a new telecast timing, with the Sony show now beaming on Mondays and Tuesdays at 9 pm.

this is the next 1 frm http://www.telegraphindia.com/1060208/asp/calcutta/story_582 0272.asp


Edited by princessno.1 - 29 March 2006 at 10:53pm