Dec. 6th, 2010 6pm IST was the first night that BBAT aired. It was a simple show about a simple girl and thug...
Today a year later much has changed...and in honor of the one year completion of BBAT I think it's time to renew our banner.


So all those creative people out there...the hidden ones and the not so hidden ones let's get started.

Here are the rules:

The Banner Size should be 728 x 90 (in pixels)

Each member can make up to three banners
Banners will be submitted anonymously to me by PM (so don't put your name on the creations) and do not submit your banners in the forum or they will not be entered.
Please do not create multiple ID's to submit your banners.
Please do not advertise your banners as this will cause disqualification.
The banners have to be still and can not be animated.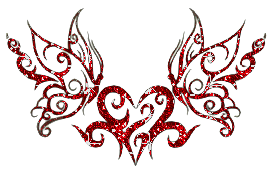 Characters that need to be included in banner:

Runjhun & Guddu
Amma
Rajju Pandey & Mittho Pandey
Buntu Pandey & Billo Pandey
Vishnu Pandey & Kalsanwali
Kukkan & Mahadevi
Jabbo
Neelu
Diamond




The title on the banner should say "Bhagonwali - Baante Apni Taqdeer"
Make sure the spelling is correct

If you want to know how to make a banner, please refer to this link for help on how to make a banner (Thanks to Ms. Bholi Bhali for the tutorial)

To insert Banner in PM

1. Upload the banner on an image hosting site like www.imageshack.us or min.us

2. Click on the add image button (looks like a mountain with a sun) located in upper right hand corner. An insert image box will Pop Up

3. Paste the link of the image where it says: IMAGE URL and click OK. The picture will then be pasted on your message.

4. Title your PM Bhagonwali Banner

The banner will be selected based on Voting. The last day to submit your creation will be December 18th. Voting will begin the next day and will last for a week after which the final banner will be decided. All the Best!
Looking forward to see your creations

Regards,
Wafah