Salman Khan-Priyanka Chopra to come together?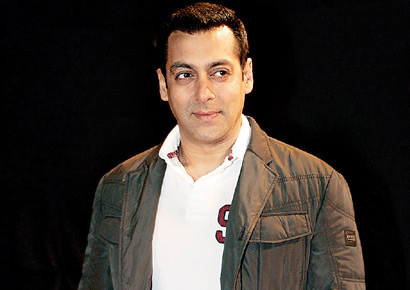 Actors Salman Khan and Priyanka Chopra can't see eye to eye, at least that's what sources in the industry say. Every now and then, there's buzz of Salman making his dislike for his former co-star known as well. Apparently, it's also one of the reasons, why the two have not been paired opposite each other in a long time now.
So, it was quite surprising to hear that Salman and Priyanka have been slated to perform together at an upcoming awards show. The bash promises that both the actors will thrill the audience with their dance item. A source says, "Yes, both Salman and Priyanka have been lined up to be the star performers of the night. It seems that they have agreed to it too, burying their hatchet."
This comes as a surprise, as the two were known to be not on friendly terms until recently. When Salman's brother, actor-filmmaker Sohail Khan threw a gala bash on the same day as actor Shah Rukh Khan in the same hotel in Toronto during an awards function recently, the guest list included the who's who of Bollywood except Priyanka. An insider reveals that both SRK and Sohail's party were being held at two different suites and the guests kept flying from one party to another. "However, the only guest who remained present throughout at SRK's bash was Priyanka," says the source.
Recently, Salman-Priyanka problems escalated to a new level when in a recent interview he referred to his Bodyguard co-star actor Kareena Kapoor as 'the original desi girl!' Many took it as Salman taking a dig at Priyanka, since she was given the Desi Girl tag after her sexy track in the film Dostana."Priyanka is not too happy about the fact that Salman is taking digs at her in public, whereas she feels that she is simply caught between the camps of Salman and SRK," the source adds. So, it remains to be seen if they indeed will come together to give an amazing performance.
http://www.dnaindia.com/entertainment/report_salman-khan-priyanka-chopra-to-come-together_1621489