Salman Khan eyeing one more south film for remake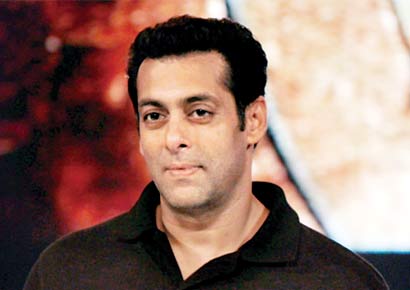 After Wanted, Ready and Bodyguard, actor Salman Khan might yet again be seen doing a remake of a South film. This time, he has apparently zeroed in on Arya 2, the hit film which stars actor Allu Arjun in the lead. The production house is arranging a special screening for Salman of the film so that he can finally make up his mind. Yes, even though he has already evinced interest to star in the film, he has himself not seen the film till now. Interestingly, the actor's hit songDhinka Chika was inspired by theArya 2 hit number Ringa Ringa, and the music composer Devi Sri Prasad was roped in for that single track by Salman.
"Salman trusts a few people in the industry and all of them have suggested that he re-do the film. Salman feels that south Indian remakes always work for him and since the feedback from all his trusted aides have been positive, he wants to go ahead with the film," says a source.
Now that Salman has said that he wants to do the film, he has asked for a special screening along with the subtitles. "We are arranging a screening for the film and it will be arranged wherever he is shooting. If he is in London, we will arrange it there for him. We want him to sign the film as soon as possible," says another source.
According to insiders, Salman feel that this film might prove to be a turning point of his life. "He has sat down for the narration meeting. He has heard the story out. He has said that he is interested to do a film like this one, but there needs to be some changes in the scripts to adapt it for Bollywood. He doesn't mind that this will be one more South Indian remake for him and he might be criticised for it," the source says. Salman might be seeing the dubbed version of the film Aarya Ek Diwana which was a flop at the box office.
http://www.dnaindia.com/entertainment/report_salman-khan-eyeing-one-more-south-film-for-remake_1619282