Major Gossip Girl Spoiler: The Fate of Blair's Baby
Gossip Girl's Blair Waldorf has been the center of attention throughout Season Five, and for good reason. She's getting married to the Prince of Monaco, being wooed by two other guys and having a baby.
There's been so much going on with Blair, Louis, Dan and Chuck that the paternity test and the question of whether she'll actually become a mother this season has felt almost secondary in recent weeks.
Well, get ready for some major scoop on that front ...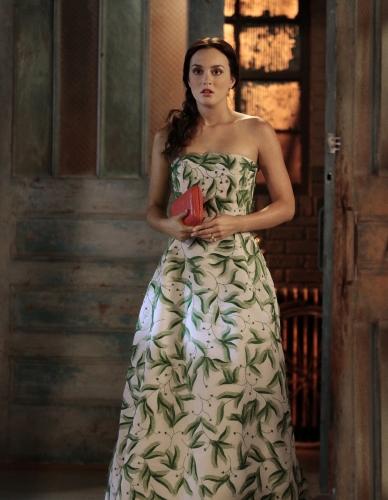 Margaret Colin (a.k.a. Eleanor Waldorf) let something pretty big regarding Blair slip to New York Magazine, saying that she "had to show up to work to find out that, you know, that she lost the baby."
This is after Gossip Girl executive producer Joshua Safran gave a coy answer when pressed about B's impending motherhood at the show's 100th episode dinner, saying she'll "maybe have a baby."
Given the rumors of a time jump in the coming weeks, it seems less and less likely that we'll be seeing a mini-Chuck or Louis come spring. The question is how the miscarriage will be addressed.
What do you think? Is there any chance this is a misdirection and she will have the baby? Would you like her to? Whose baby is/was it? How do you think this will all play out, and is it a cop out?source:tvfanatic