guys thnx alot for ur precious comments and likes

thanku.



CHARACTER SKETCH
ARMAAN MALLIK - Son on billy and ananya mallik. Senior doctor in sanjeevani,loves Dr ridhima..cool ,charming,hot, boy of every girls dream.was a big flirt ,but change as he fell in lov. Currently heart broken and in very deep grief.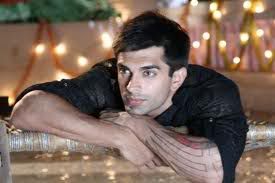 RIDDHIMA SIDDHANT MODI- Wife of siddhant modi…Senior doctor in sanjeevani … very confused personality. Married to sid but claims to love armaan wants to stay with sid..in short totally confused of what she want..becomes over possessive in case of……not sid but armaan( I told u she is confused).
SIDDHANT MODI- chocolate boy, cool dude(less than armaan ofcourse) . Intern in sanjeevani,loves his wife ridhima truly,true friend of armaan want to see him happy and settled in his life..
SHILPA MALHOTRA- Senior doctor in sanjeevani(joined few days back), an orphan raised in an orphanage. Sweet,extremely beautiful, shy in nature but shows a bold personality infront of d world because of her past. Is falling for armaan wants to see him happy in his life…
Other characters will be introduced as the story progresses…….
Part 1
Shilpa went to her room with deep thoughts hoping d best for armaan…
Back to hall.
Armaan sat on d floor fighting with his heart and feelings..His mobile rings breaking his thought.
Ar- hello?
Sister lovely- O hello, Dr armaan ji.
Ar- haan sister lovely kahiye.
Sister lovely- o ji maine na ye batane ke liye phone kiya tha ki Dr.keerti ne aapko aur dr shilpa ji ko parson ji govind pur medical check up ke liye jaane ke liye kaha hai.
Ar- govind pur par wahan to dr sid jaane waale the.
Sister lovely- o haan ji par kya hai na aaj hi unki shaadi hui hai na to wo log kal honeymoon ke liye jaa rahe hai..to wo to jaa nahi sakenge na agar wo chale gaye to ji dr ridhima ke saath kaun jayega isliye
Without speaking armaan cuts the call.his heart broke into million of pieces seeing his love with someone else arms but still he had some hope dat his basket cannot betray him.his heart yelled
Ar- nahi ridhima aisa nahi kar sakti..main jaanta hoon apni basket ko wo kabhi mujhe dhokha nahi degi.
He decided to call her.
Scene changes to ridz room.the girls sat their teasing her.when d phone rang, one of d girls picked the phone.(guys just imagine dat there was a phone in ridz room where she was getting ready)…
G- hello..
Ar- ……….
G- hello who is it?
Ar-…………..
Ri- kiska phone hai?
Armaans heart sank hearing her voice.her voice seemed to be happy.
G- pata nahi, koi kuch bol nahi raha,shayad signal problem hai.
Unknowingly the girl kept the phone dat the line did'nt got disconnected.
G- chalo girls bahar ki tayyariyan dekhte hai.
All the girls left ridz alone in the room.
(guys u remember the scene when ridz was sitting in her room and drawing comparisons bet. Sid and armaan just the difference will be that armaan heard all her talk)
His pain came out through his eyes when he heard his basket.Her each and every word was like a sword stabbing his heart million times.his mobile fell from his hand and broke just like his heart. Unknowingly he started to walk out of the house,he started walking aimlessly on d road.not knowing what to do where to go,just thinking about d time he spent with ridhima.
Guys just imagine d scenes with d lines.
MAI TOH JIYA NA MARA (armaan walking aimlessly on d road,tears flowing from his eyes)
HAI VE DAS MAIN KI KARA
DIL JUDE BINA HI TUT GAYE,HATH MILE BINA HI CHHUT GAYE
KI LIKHE NE LEKH KISMAT NE
BAAR BAAR ROD ANKHIYAN TAINU JO NA VEKH SAKIYAN
KHOLE AAYE AAJ KUDRAT NE
KATAAN MAIN KI VE DIN TERI SOTH TERE BIN
MAIN TO JIYA NA MARA


He started thinking about d times he spent with ridhima..
CHAN SE JO TOOTE KOI SAPNA (their dream of getting married,
Their hugs,their romance…thri fights..))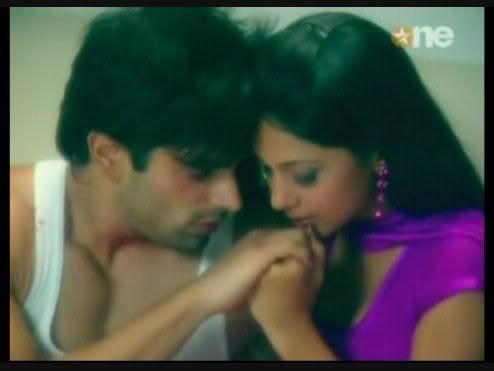 JAG SOONA SOONA LAAGE
JAG SOONA SOONA LAAGE
KOI RAHE NA JAB APNA
JAG SOONA SOONA LAAGE
JAG SOONA SOONA LAAGE
HAI TO ..YE KYON HOTA HAI
JAB YE DIL ROTA HAI
ROYE SISAK SISAK KE HAWAAYE
JAG SOONA LAAGE
CHAN SE JO TUTE KOI SAPNA
JAG SOONA SOONA LAAGE
JAG SOONA SOONA LAAGE
KOI RAHE NA JAB APNA
JAG SOONA SOONA LAAGE
JAG SOONA SOONA LAAGE REEE.
SOONAAA LAAGE REEE
(the terrible moment hen they got separated)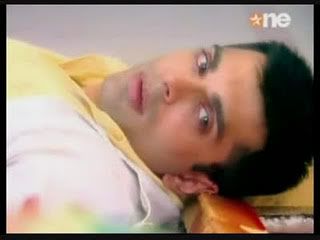 ROOTHI ROOTHI SAARI RAATEN
PHEEKE PHEEKE SAARE DIN
VIRANI SI VIRANI HAI
TANHAYI SI TANHAYI HAI AUR EK HUM HAI PYAR KE BIN,HAR PAL CHIN
CHAN SE JO TOOTE KOI SAPNA
JAG SOONA SOONA LAAGE
JAG SOONA SOONA LAAGE
KOI RAHE NA JAB APNA
JAG SOONA SOONA LAAGE
JAG SOONA SOONA LAAGE
(the time when ridz used him and when he came to know about ridhima and sids marriage,the canteen scene..)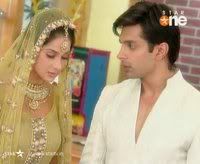 PATTHARON KI IS NAGRI ME
PATTHAR CHEHRE PATTHAR DIL
PHIRTA HAI MAARA MAARA
KYON RAAHON ME TU AWAARA
YAHAAN NA HOGAAA KUCH HAASIL
MERE dIL
CHAN SE JO TOOTE KOI SAPNA
JAG SOONA SOONA LAAGE
JAG SOONA SOONA LAAGE
KOI RAHE NA JAB APNA
JAG SOONA SOONA LAAGE
JAG SOONA SOONA LAAGE
(everytime when he used to see ridhima and sid together,the ain,his anger,ridhima' betrayl)
HAI TO YE KYON HOTA HAI
JAB YE DIL ROTA HAI
ROYE SISAK SISAK KE HAWAAYE JAG SOONA LAAGE……REEE
Ar- ridhimaaa(he screamed and fell n d road,his hand got injured)
Ar- kyon kiya tumne aisa ???kyonnn??
Ar- apni jaan se zyada pyar kiya tha maine tumse, tumhare liye apni maut tak se lad gaya…..
Ky..on…ki..ya tumne aisa..kyon(he said in a broken voice)
It started to rain heavily as if god is also shedding tears seeing two hearts break upart….
Armaan started to cry badly,when he felt a hand on his shoulder.
He looked back to see shila standing their.


He hugged her tightly and started to cry like a baby….
Ar- kyon mere saath aisa hua shilpa kyon?main jisse bhi pyar karta hoon wo mujhse door chala jaata hai?kyon shilpa ?maine aisa kaun sa gunah kyat ha yahi ki main ridhima se apni jaan se zyaada pyar karta tha to phir kyon usne mere saath aisa kiya??
Sh- shhh bas armaan bas..aisa nahi hai armaan…us waqt me aur aaj ke waqt me bohut fark hai armaan…
Sh- us ridhima me aur aaj ki ridhima me bohut fark hai armaan.waqt aur haalaat insaan ko badal dete hai..theek usi tarah ridhima bhi badal chuki hai apni.ye wo ridhima nahi hai jisne tumse pyar kiya tha jisne tumhare liye maut o gale laga liya tha.ye ridhima apni indagi me aager badh chuki
haii armaan to tum kyon nahi badh rahe..ye to tum nainsaafi kar rahe ho armaan.
Ar- naainsaafi???(he asked innocently just like a baby…awww sho cuteee….sry back to story)
Sh- haan armaan…tum ridhima se bohut pyar karte ho na aur humesha us khush dekhna chahte ho aaj bhi jab tum usse naaraaz ho ki usne tumhe dhokha diya lekin tab bhi tum usse badl a lene ke bare me kabhi nahi sochoge na..
Ar- badla…main apni baskte se badla loonga???tumhe aisa lagta hai?
Sh- nahi armaan bilkul bhi nahi kyonki tumne usse pyar liya hai sachcha pyar, to tum use kaise takleef de sakte ho lekin jaane anjaane tum uski khushiyon ke aaage aa rahe ho armaan.tum jabtak aise ghut ghut ke jeete rahoge,aise tadapte rahoge tab tak sid ko aisa lagega jaise usne ridhima se pyar karke galat kiya hai??in sab me uski to koi galti nahi hai armaa..par isi guilt me wo dono aage chalke khush nahi reh paayenge armaan aur ho sakta hai unki life me problems aaye..and I m sure tum kabhi ais nahi chahoge..
Sh- main ye nahi keh rahi armaan ki ye karma bohut aasaan hai lekin tum ek koshish to kar sakte ho na??kyon??
Ar- shayad tum sahi keh rahi ho shilpa…aakhir kabhi na kabhi mujhe aage badhna ho ridhima ke liye hi sahi..
Shilpa smiled listening to him…held his hand and said
Sh- to chalo warna hum dono kal hospital ke bed me milenge agar aise hi bheegte rahe.
She started to move when suddenly armaan held her hand
Sh- kya hua armaan?
Ar- shilpa tumne kaha na ki jab koi kisi se sachcha pyar karta hai to wo use takleef nahi de sakta?haina?
Sh- haan armaan..
Ar- to phir ridhima ne mujhe itna bada dhokha kaise de diya??kya use meri takleef nahi dikhi??kya usne mujhse kabhi pyar nahi kiya?
He asked with ot of pain in his voice…with this he started to move….
While shilpa stood completely numb not knowing what to say???